You can take the signature of a Candidate online (eSignature) for getting the documents signed by the Candidates without going to any Geographical Locations.
You can create your Eversign account using the following link  https://eversign.com/
Here is how you can get the Eversign authentication information.
Step 1
Need to add the webhook of iSmartRecruit into your eversign account.
Step 2
Just sign in to your eversign account.
Step 3
Click on your account name and select developer from the menu. Paste the link given below on the Webhook URL field and click on save.
>">https://app.ismartrecruit.com/api/everSignDocumentWebHook?tenantId=<>>
If you already have an account, you can connect it using the following option. Alternatively, the system is going to show you a connect option when you try to generate an Offer Letter
You need to go to the Admin from the left-hand side menu option and click on to the integreate tab and Electroinc Signature 
Navigation Link:  ​https://app.ismartrecruit.com/admin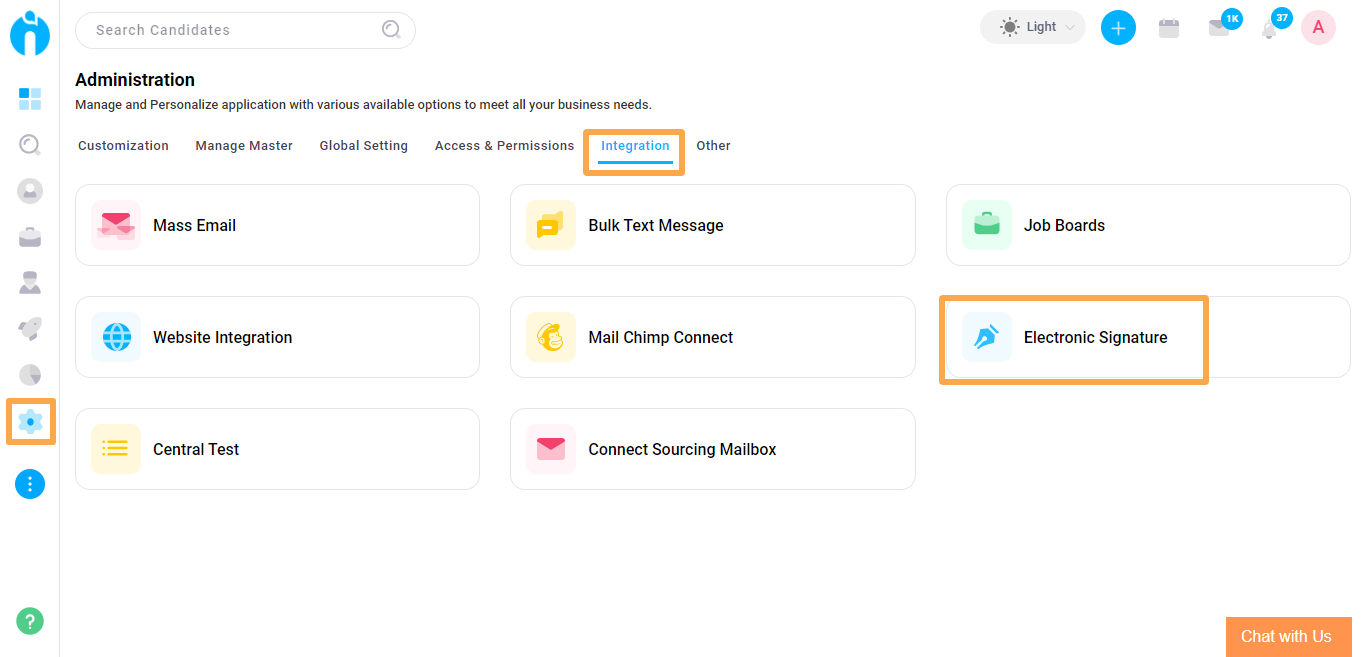 Once you fill out your Eversign details, click on Update.