The Candidate Pipeline will help you track back all the Candidates which are assigned to that Job. Here you can filter your Candidates according to their status, where you can manage your recruitment workflow by having different Candidate Statuses.  You can perform lots of activities over the Candidates from one single screen.  
Follow the below-given steps to visit the Candidate Pipeline.
Step 1: Go to Jobs from the Left side menu option and you will get redirected to the 'Active Job' screen, where you need to click on the three arrow icon which is next to the Job title.

Navigation Link: https://ats.ismartrecruit.com/openJob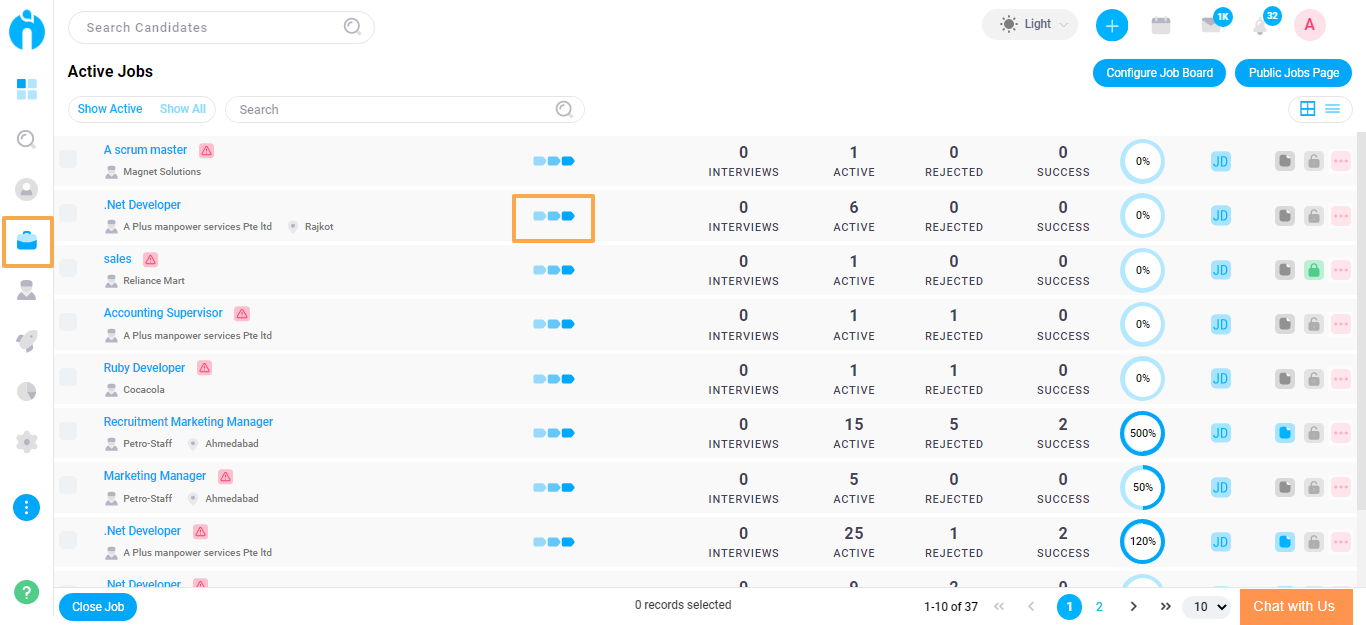 Step 2: You will see all the detailed information about the Job in the Candidate Pipeline.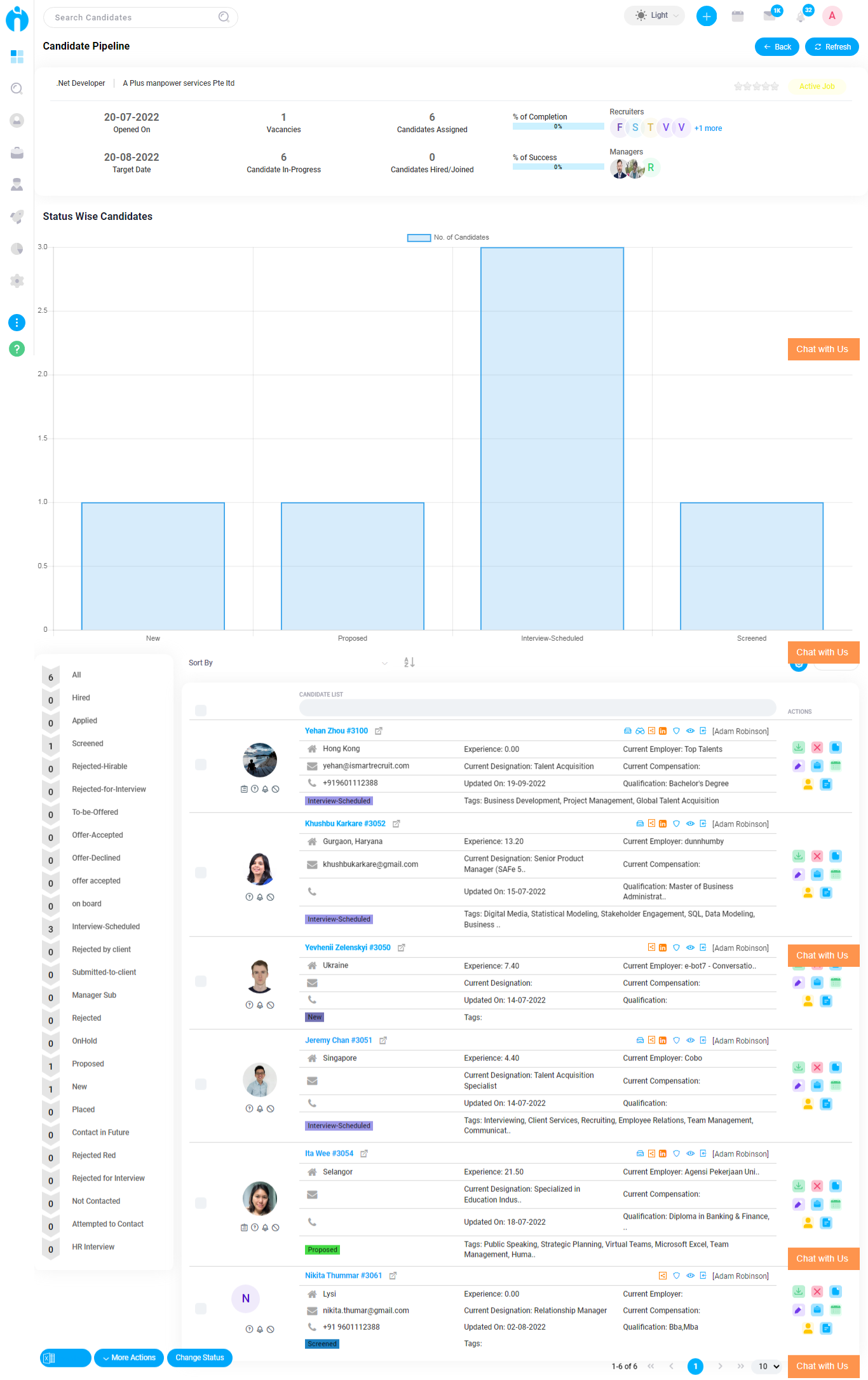 Step 3: You can also perform multiple actions within the Pipeline. Like Changing the status of the Candidates.
Under More Actions, you can send an email to Candidates, send Mass emails to the listed Candidates, Unassign a Candidate, Add/ Remove the selected Candidates to the Job Tracker, and Send an email to the Client.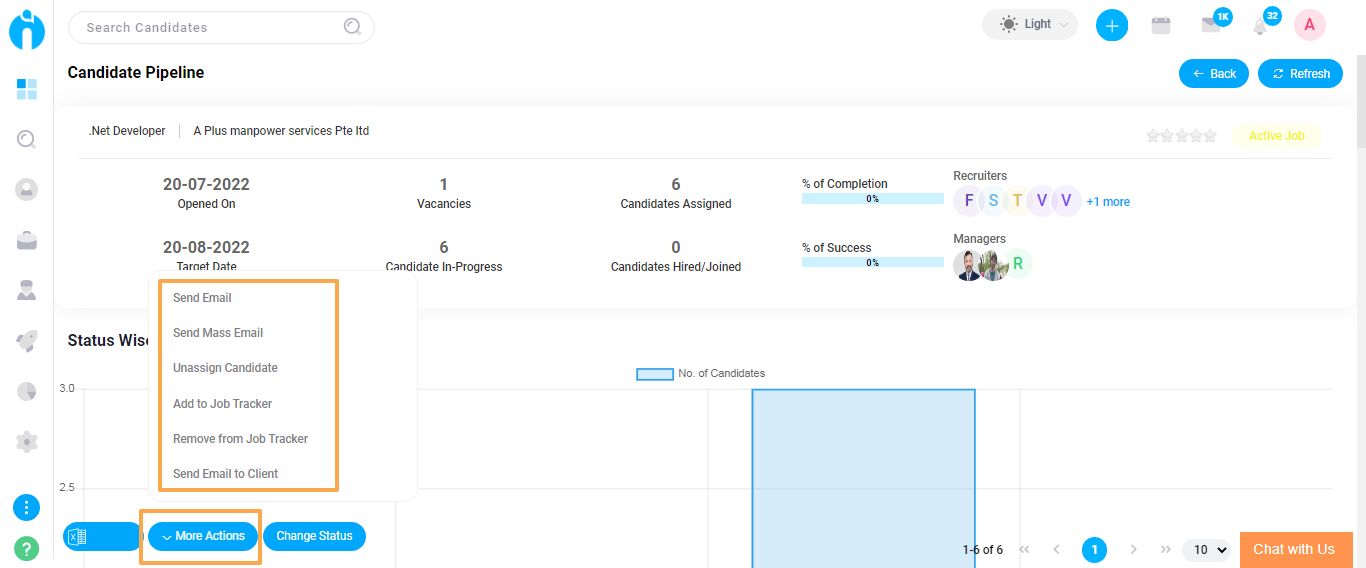 For detailed information on Candidate Pipeline and using it to share it with clients, please refer to the detailed article - https://help.ismartrecruit.com/applicant-tracking/share-shortlisted-candidate-information-with-client-job-tracker