One of the most important reasons for keeping a task list is organization. Organizing your tasks with a list can make everything much more manageable. Seeing a clear outline of your completed and uncompleted tasks will help you feel organized and stay focused.
The recruiter has to interact with many candidates on a daily basis. An organised to-do list of tasks will help the recruiter execute the process without fail. 
Add Task
Navigation Link:https://app.ismartrecruit.com/quickSearch
Step 1: Click on the name of the required candidate from the Candidates screen and click on the Task tab. using the + icon, you can create a new task for the Candidate.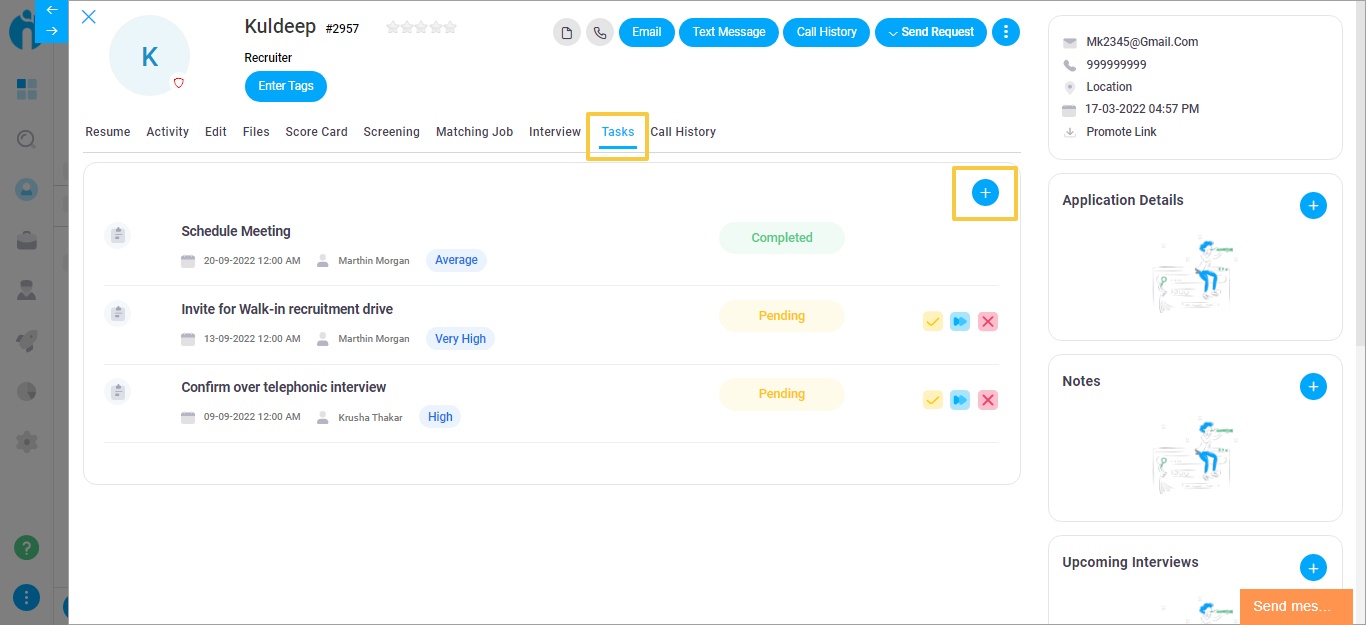 Step 2: Update the details like task name, task owner, due date, priority and notification recipient, in the 'Add task' form and create a task by clicking on the Save button.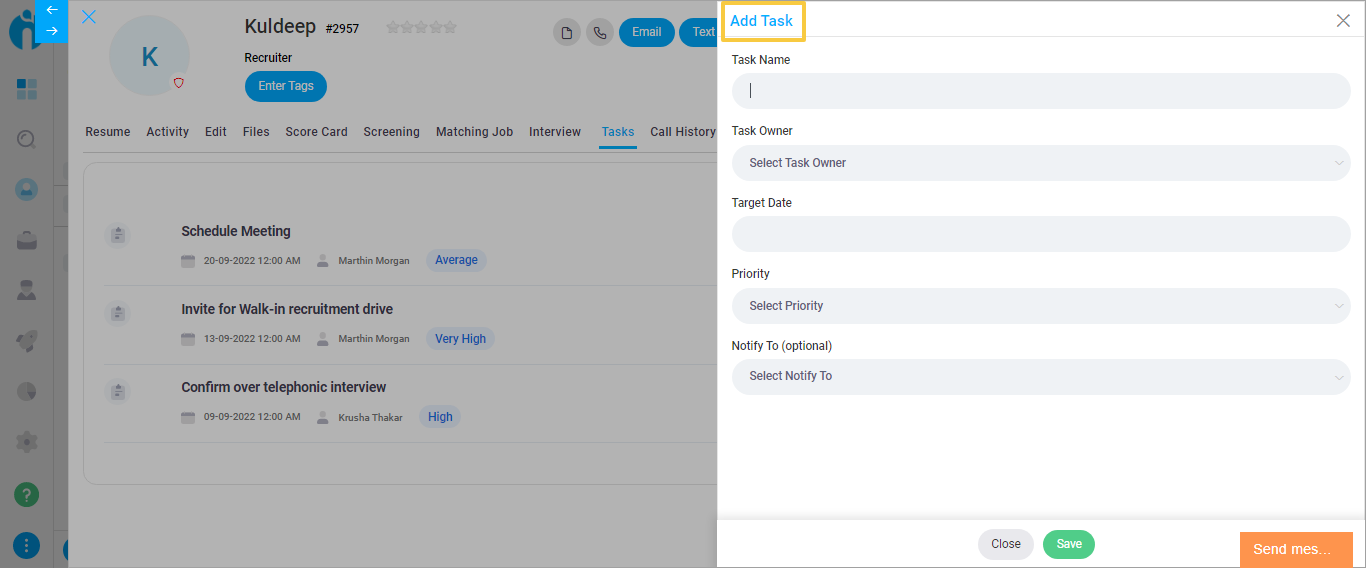 The summary of all your added tasks will appear as a list along with their current status.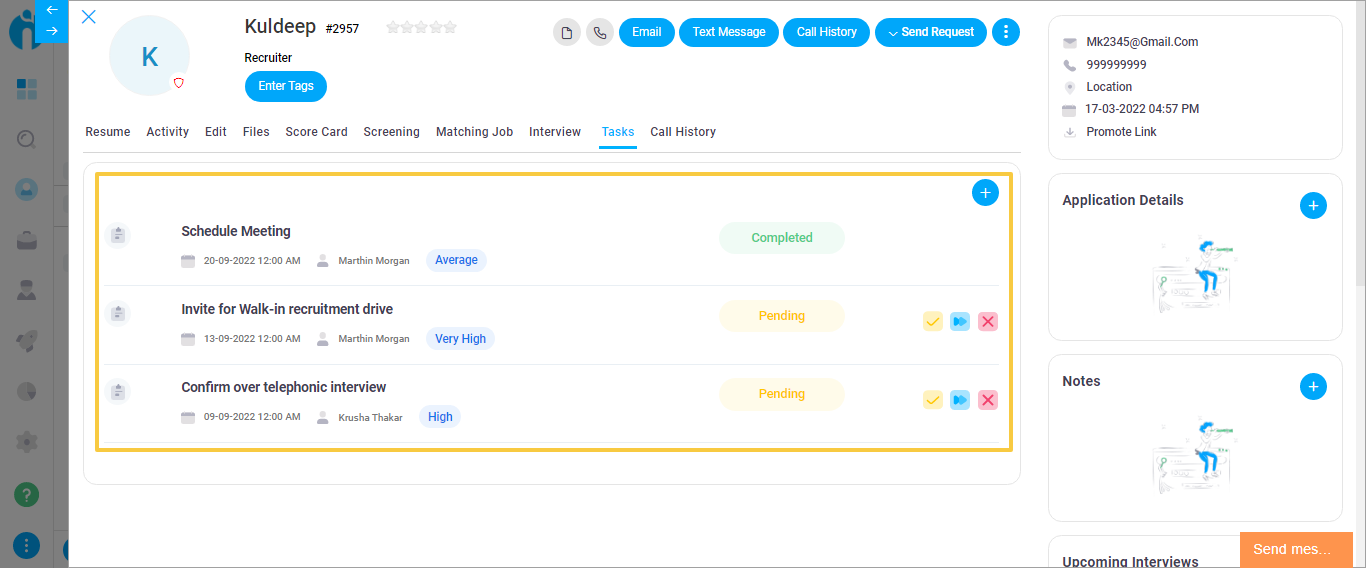 Edit Task
You can edit and update a task whenever required. Click on the task name in the list to make changes to the task details.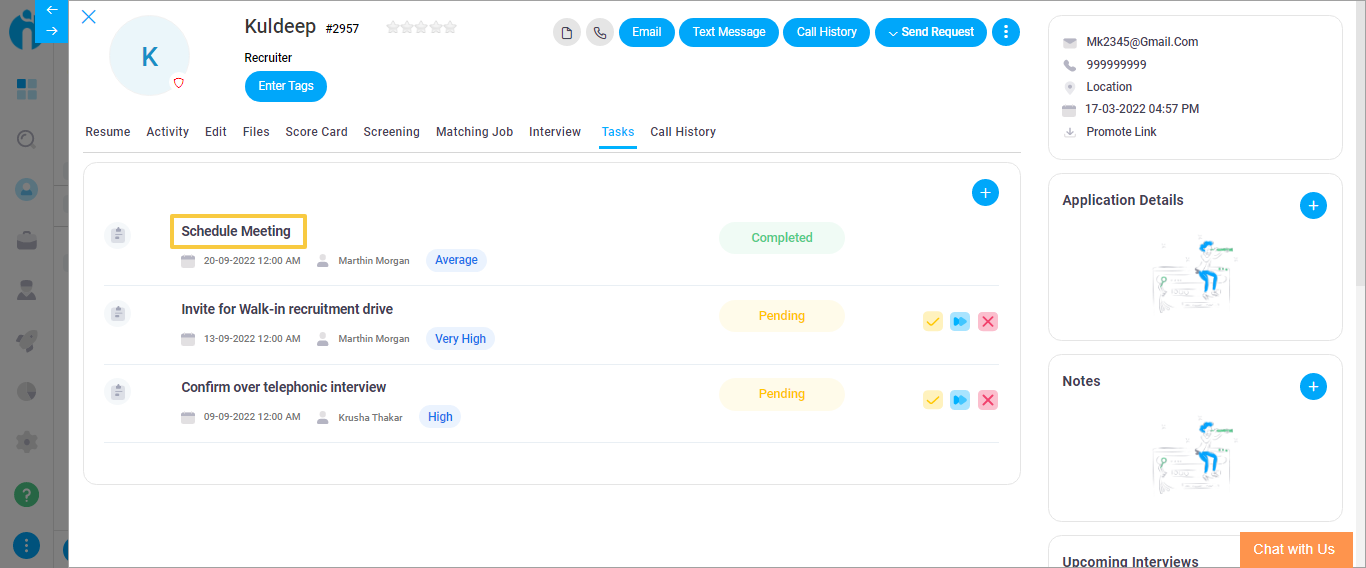 Push Task for One Week 
If you want to postpone the task for one week and change its due date to the next week, click on the "Push Task One Week" button.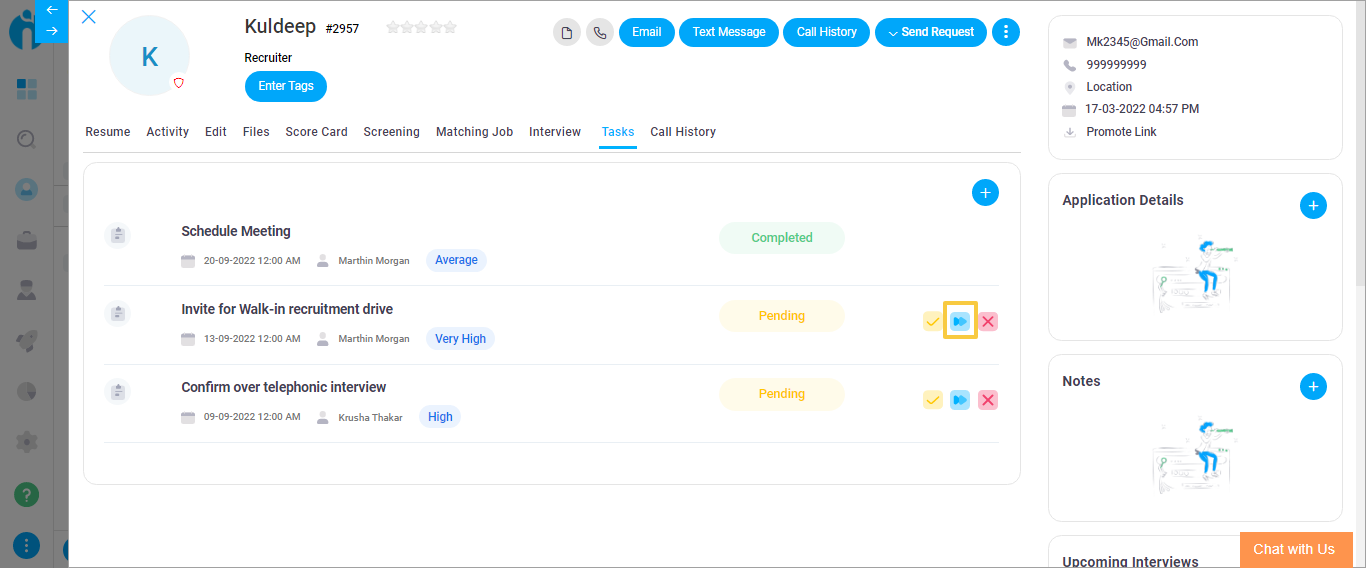 Delete Task
You can delete the tasks in case the task is no longer required by simply clicking on the X icon.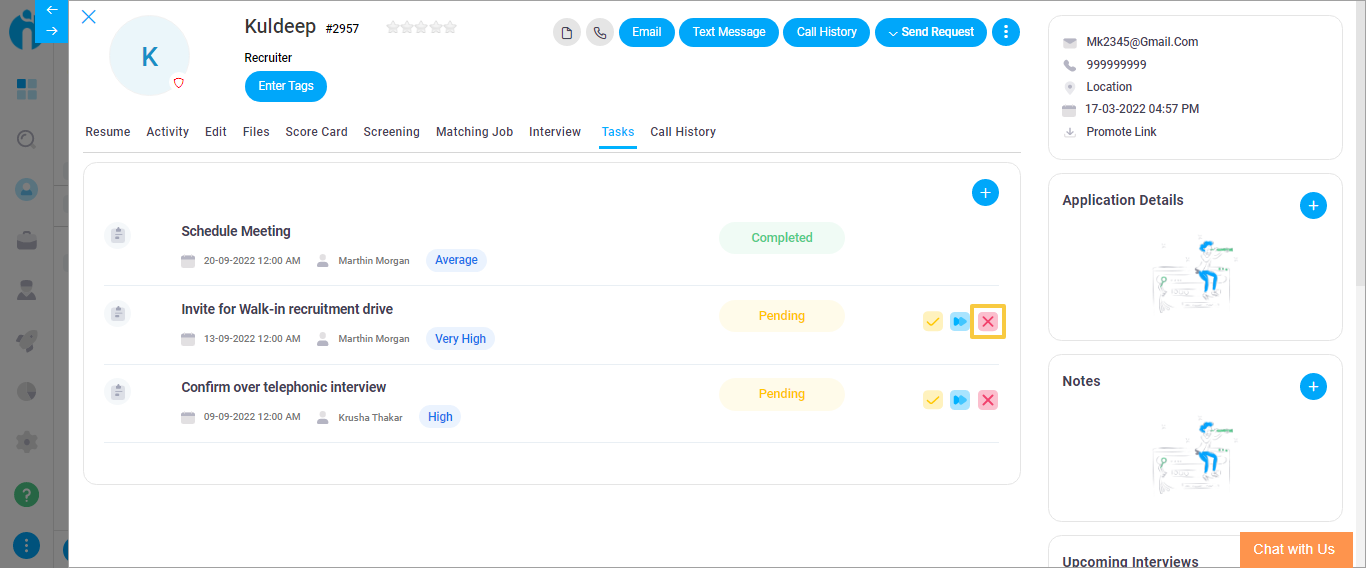 Track Tasks
You can add Tasks-related widgets on your dashboard to keep regular track of the status of each task. 
These widgets are Upcoming Tasks & Overdue Tasks.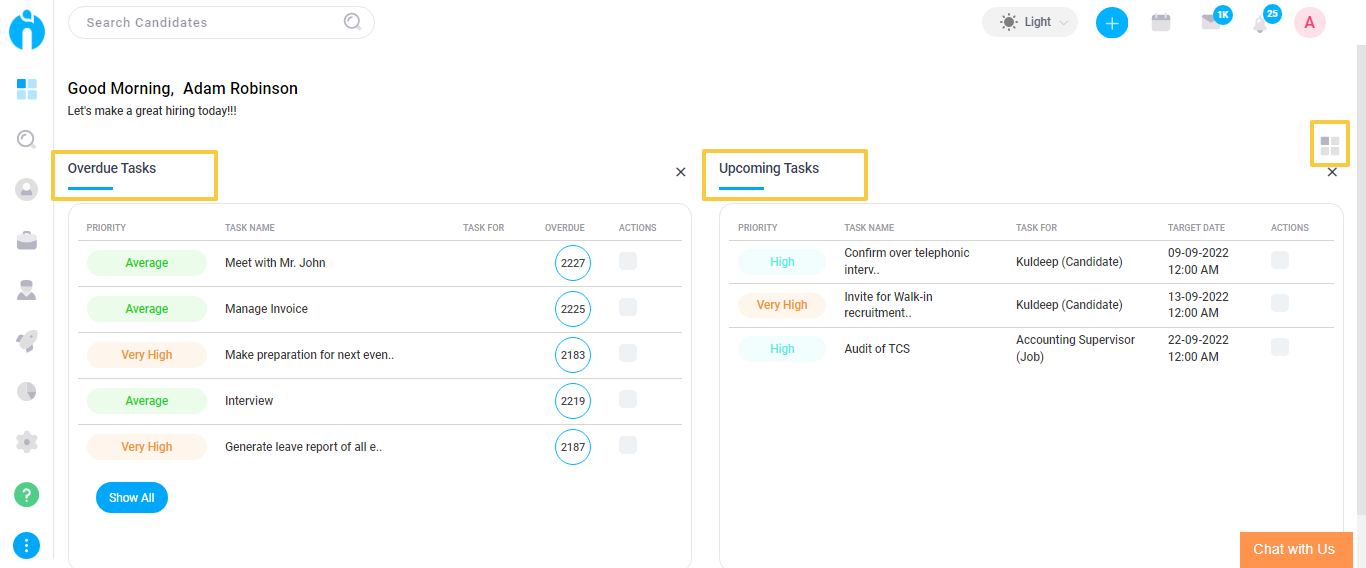 You can click on the Actions icons for each task to mark them as complete from these widgets as well.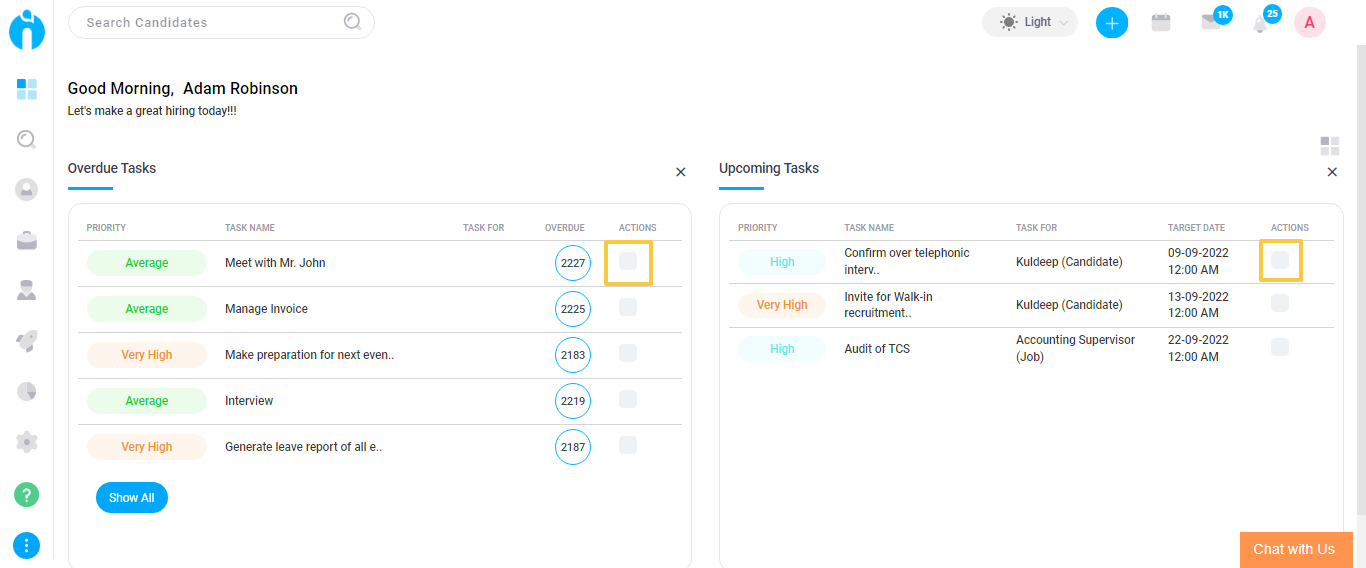 Pending Tasks 
Under each candidate Profile, you will see a summary f the Pending Tasks where you can multiple quick actions like adding a new task, marking the task as completed, or editing or deleting an existing task.