Sometimes, you find a candidate's brief information and wish to add it to the system for future reference. 
The system provides you with an option where you can add the Candidate manually into the system and later on can edit the Candidate's information as and when required.
Follow the below-given steps  to add the Candidate:
Step 1: Click on the Plus Icon "+" in the top bar, and the list of frequently added options will appear.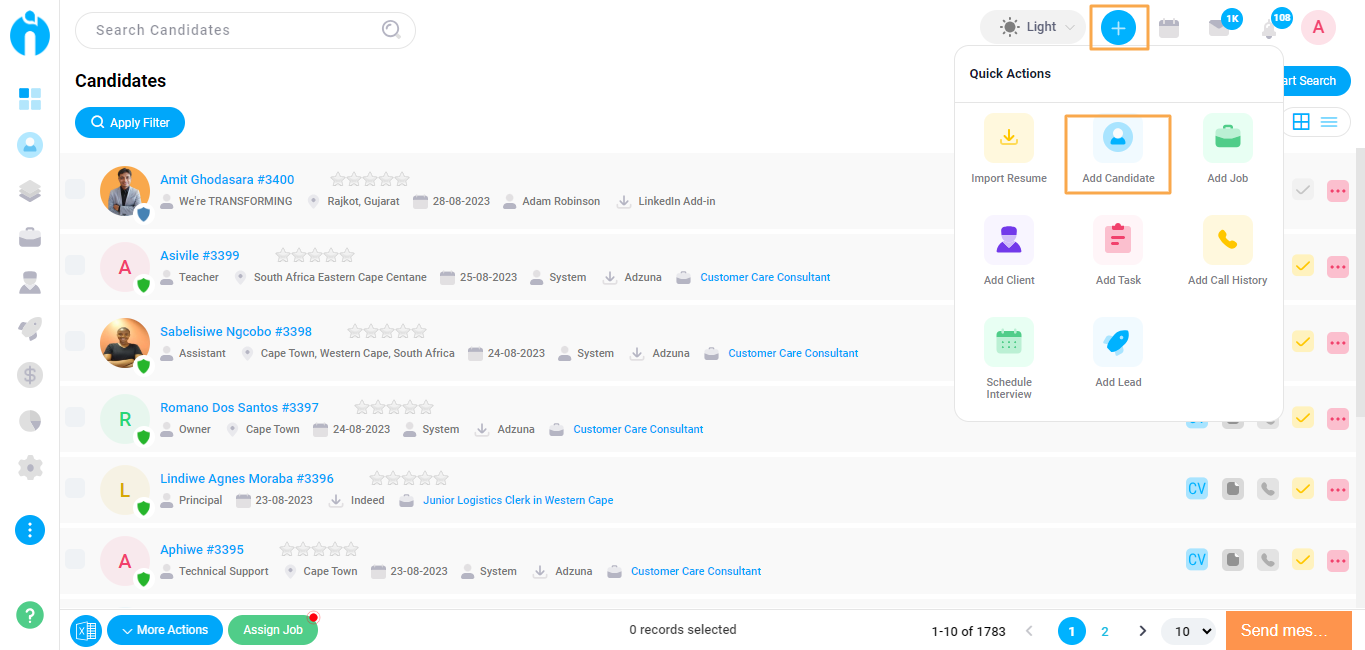 Step 2: You need to click on 'add Candidate' and the form of the Candidate will pop up, where you need to fill up the details and click on Save to create a Candidate in the system.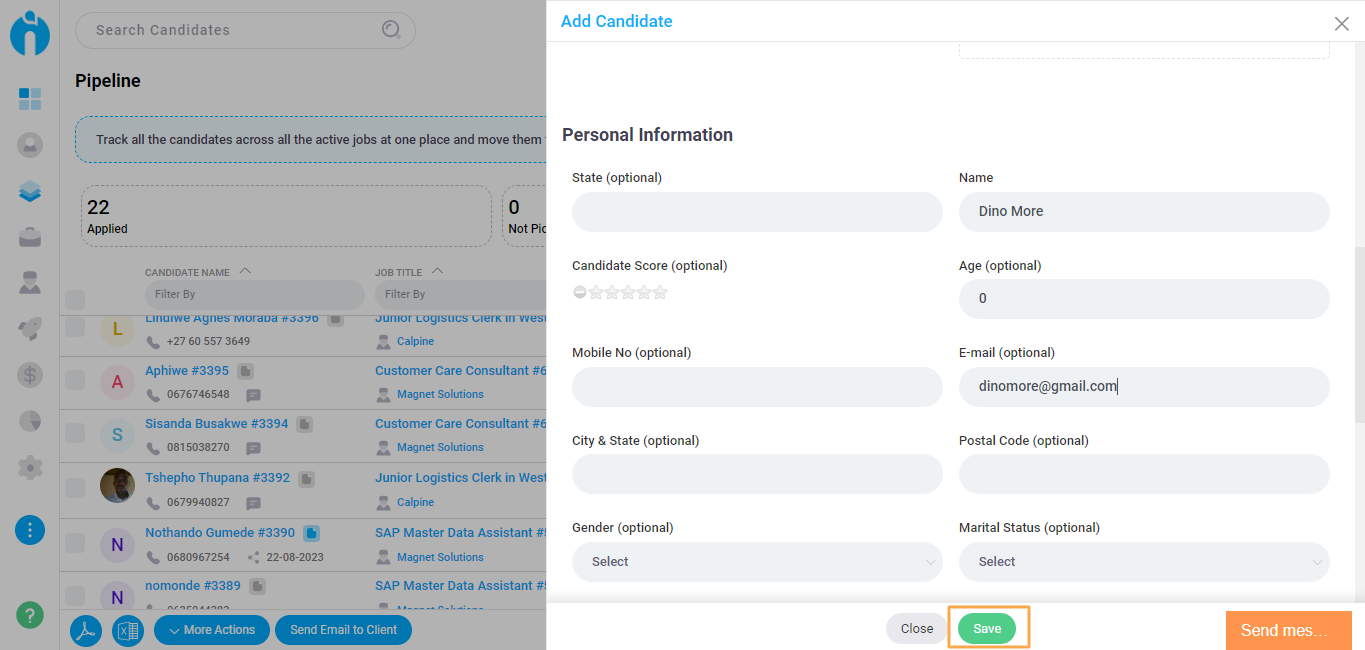 View Candidate
Navigation Link: https://app.ismartrecruit.com/quickSearch 
Once you have added the Candidate into the system, you can see the Candidate profile on the Candidate screen.