Sometimes it happens that after the conversation with the Candidate, recruiters may come to know that the Candidate is not interested in changing the Job or with any other reason there is a need to stop the recruitment process of the Candidate time being or permanently. The same Candidate will be useful in future, so you may not remove him from the system. In such cases, this Block Candidate functionality is used.
Go to the Candidates from the left-hand side menu option, where you will be able to see the list of Candidates.
Navigation Link:https://app.ismartrecruit.com/quickSearch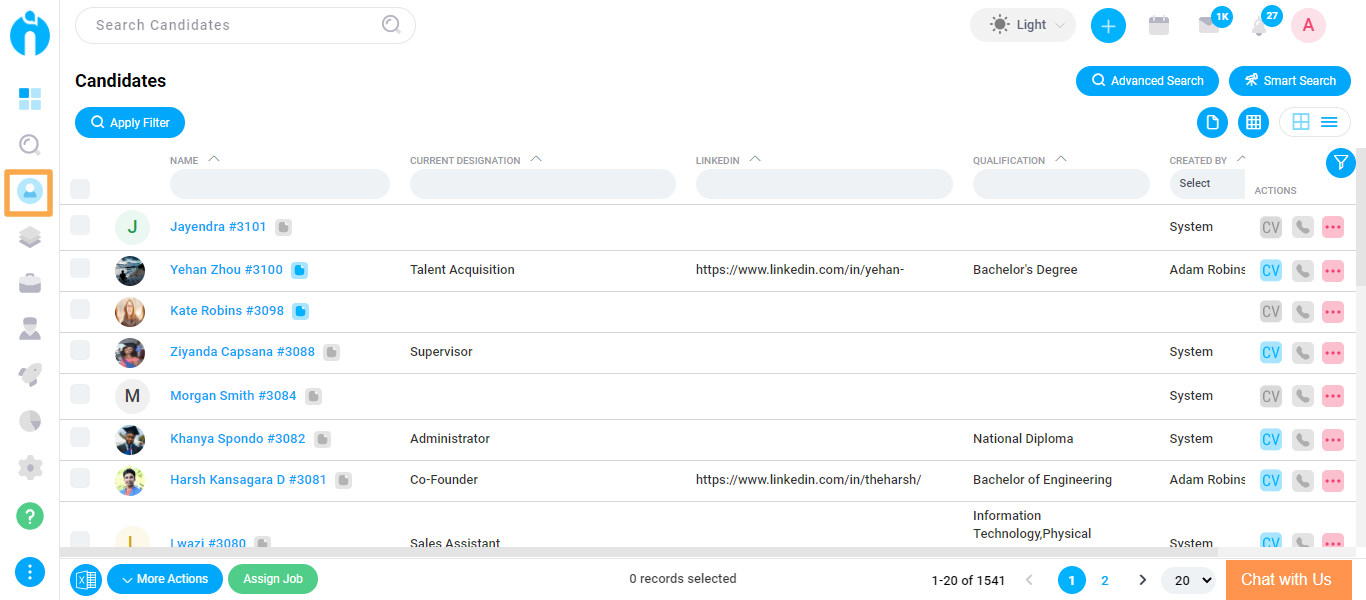 Click on the name of the Candidate and the Candidate View Dialogue screen appears.
Click on the three-dotted buttons and select the "Block Candidate" option.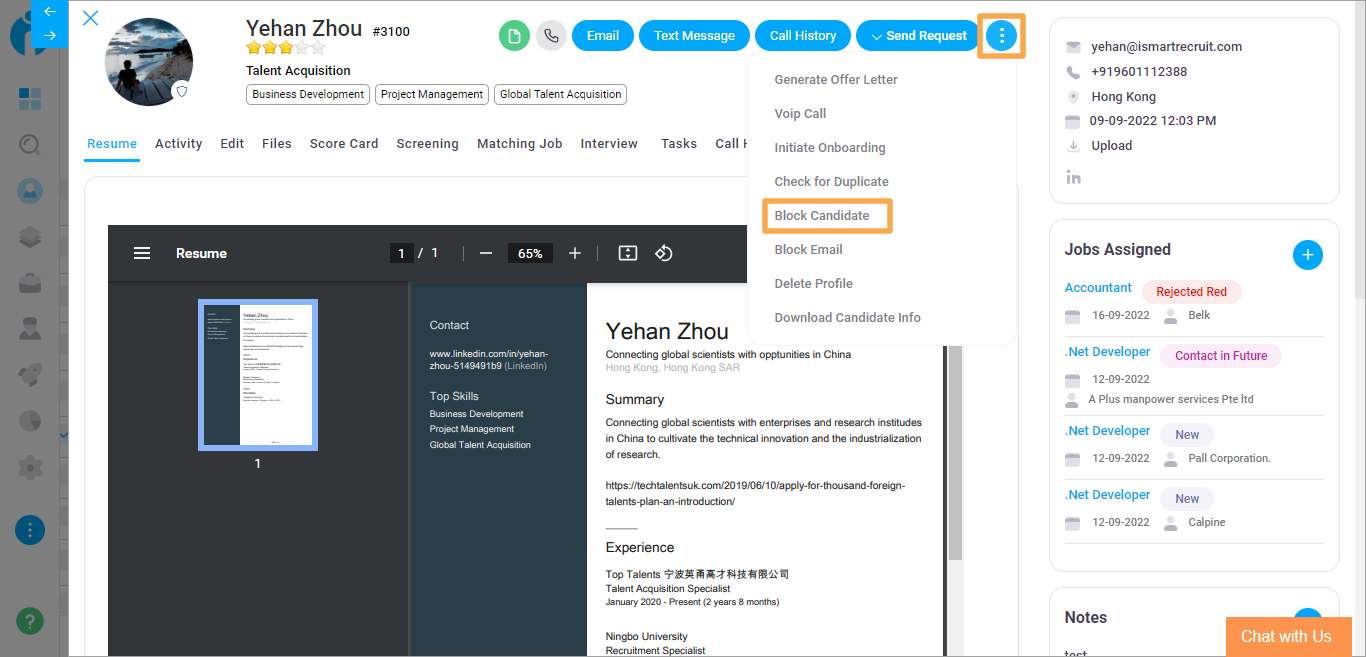 The system will ask for the confirmation and if you are ready to Block, click on the "Yes" button.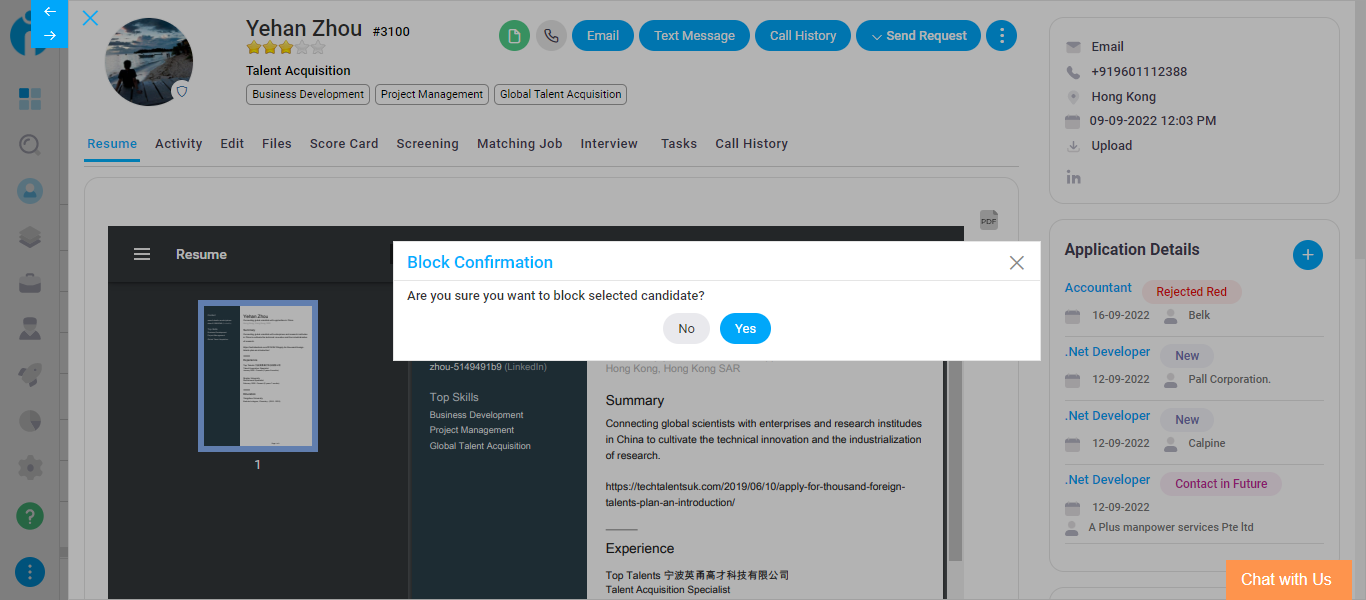 P. S. To enable the feature of Blocking Candidate, Turn the feature ON in the Tweak Settings under System Configuration. 
Go to Admin from left-hand side menu. Click on Global setting and then to System Configuration option. 
Navigation Link: https://app.ismartrecruit.com/admin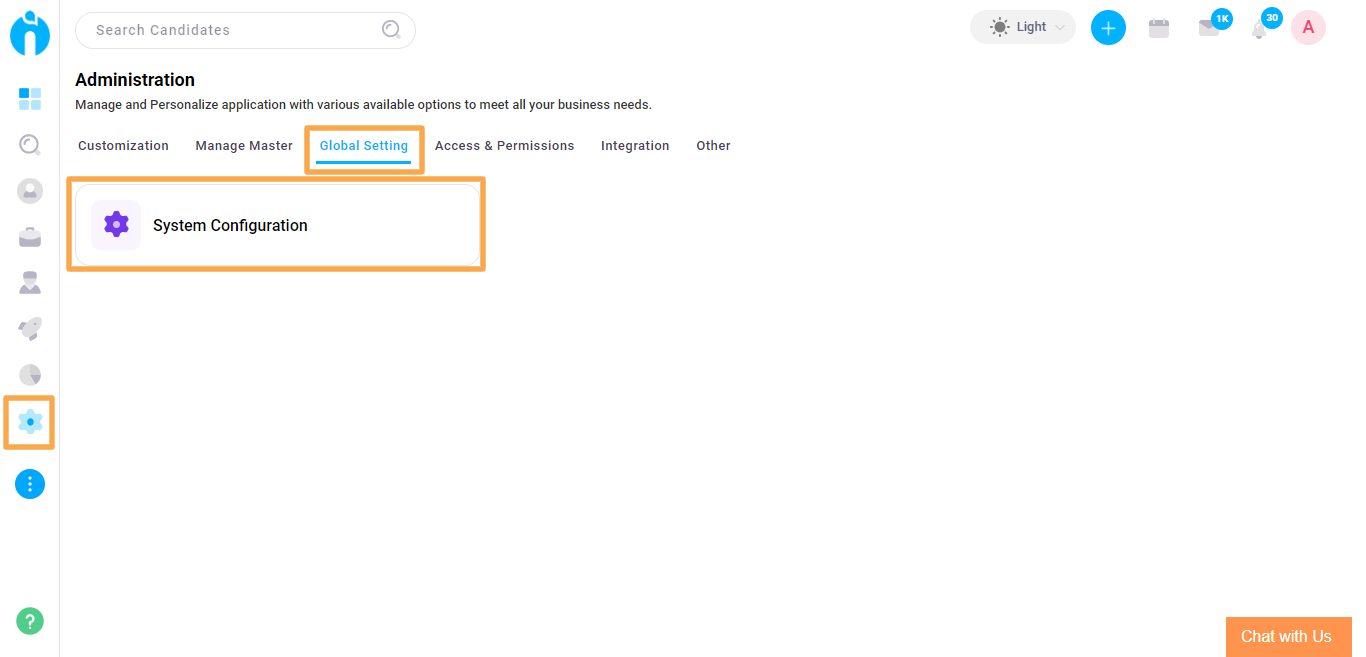 Under Tweak Setting you will get option of Enable Block Candidate Feature, you can turn it on and Click on the Update button.