When multiple recruiters are working on the same system, there would be cases where the same candidate information is entered into the system by different users. To identify such duplicates and merge such candidate information, there is a functionality available in the system to check duplicate candidates based on email id, mobile number and/or LinkedIn URL.
Check for duplicates
Step 1: Open the Candidates screen by clicking on "Candidates" on the left side menu.
Navigation Link: https://app.ismartrecruit.com/quickSearch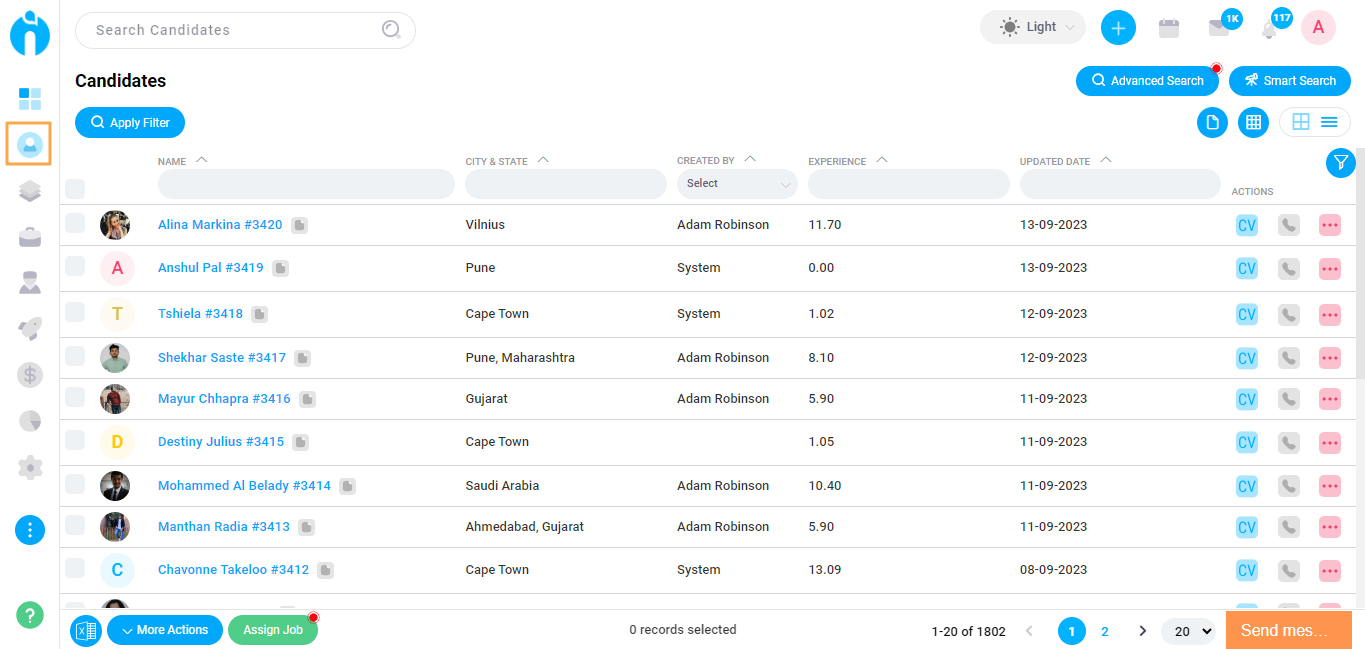 Step 2: Click on the name of the candidate to open the Candidate View Dialogue box. And by hovering the mouse over the three-dotted buttons, choose the "Check for Duplicate" option.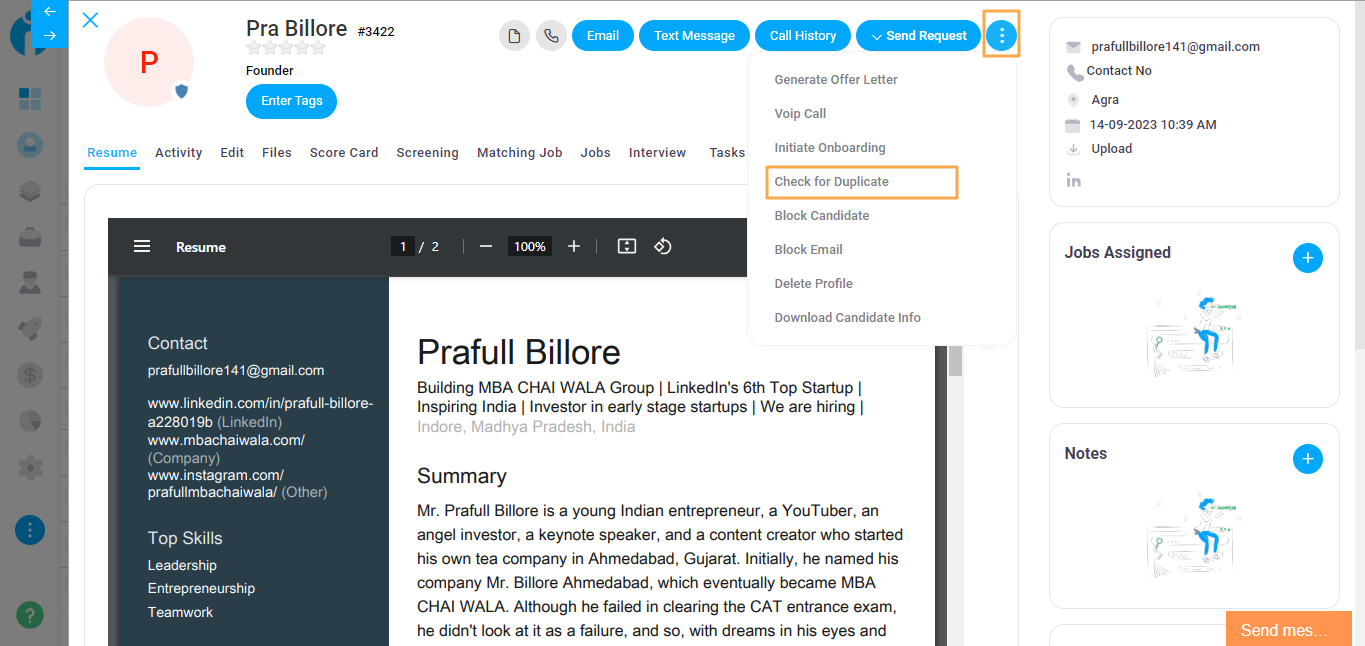 If there is a duplicate, duplicate candidates will be displayed on the list and you can select the profiles from the list which you wish to merge.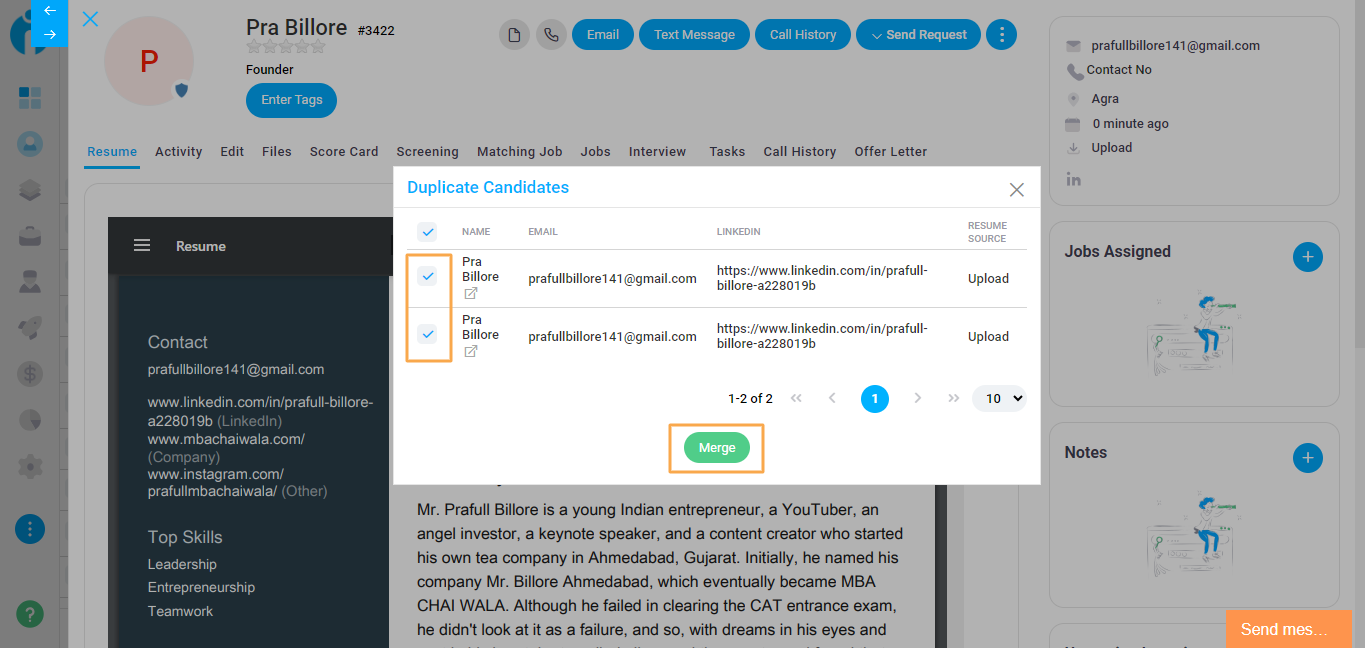 If there is no duplicate candidate, you can see the "No Duplicate Candidate Found" message.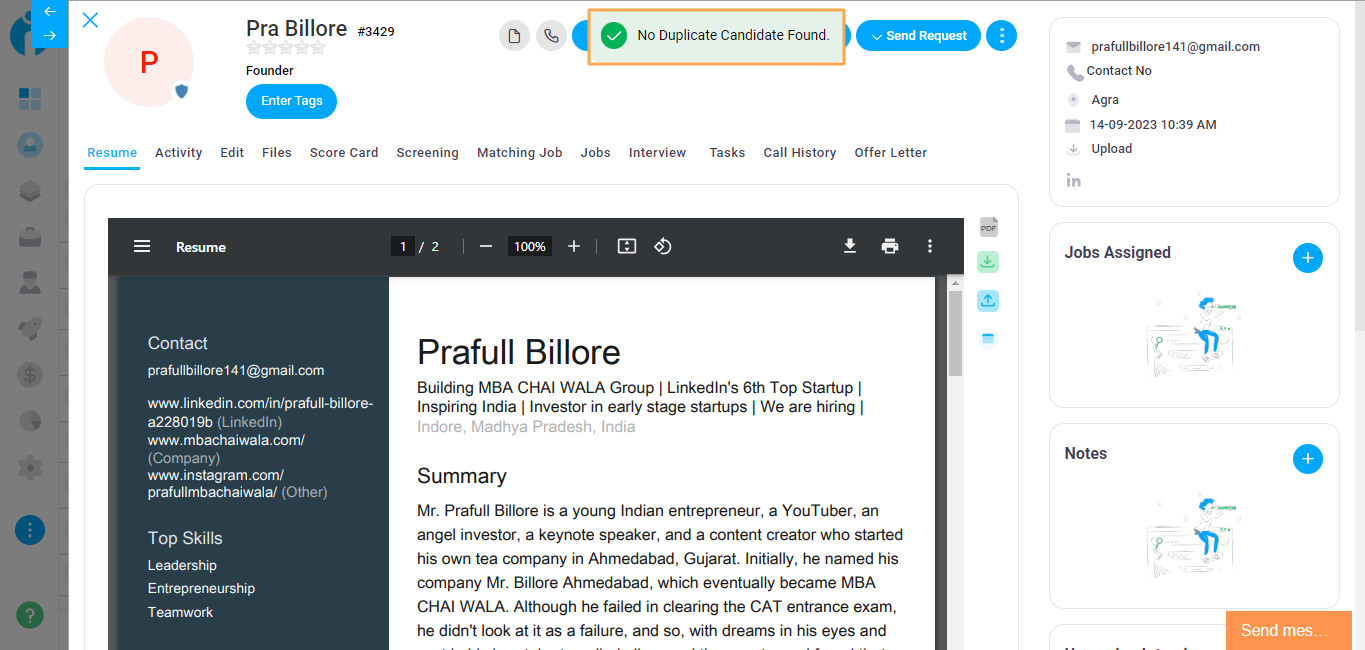 *NOTE: The Duplicate check happens on three major parameters, the Email address, Mobile Number, and LinkedIn URL stored in the Candidate details.