You can rate the Candidates on the basis of various criteria and skills for better comparison and analysis of the Candidates. There might be an improvement in the Candidate's skill with the passage of time, so you can even edit the skills of the Candidates whenever required.
Follow the below given steps to add the Score Card of the Candidate
Step 1
Click on the 'Candidate' from the left-hand side menu and you will get redirect to the Candidate screen. 
Navigation Link: https://app.ismartrecruit.com/quickSearch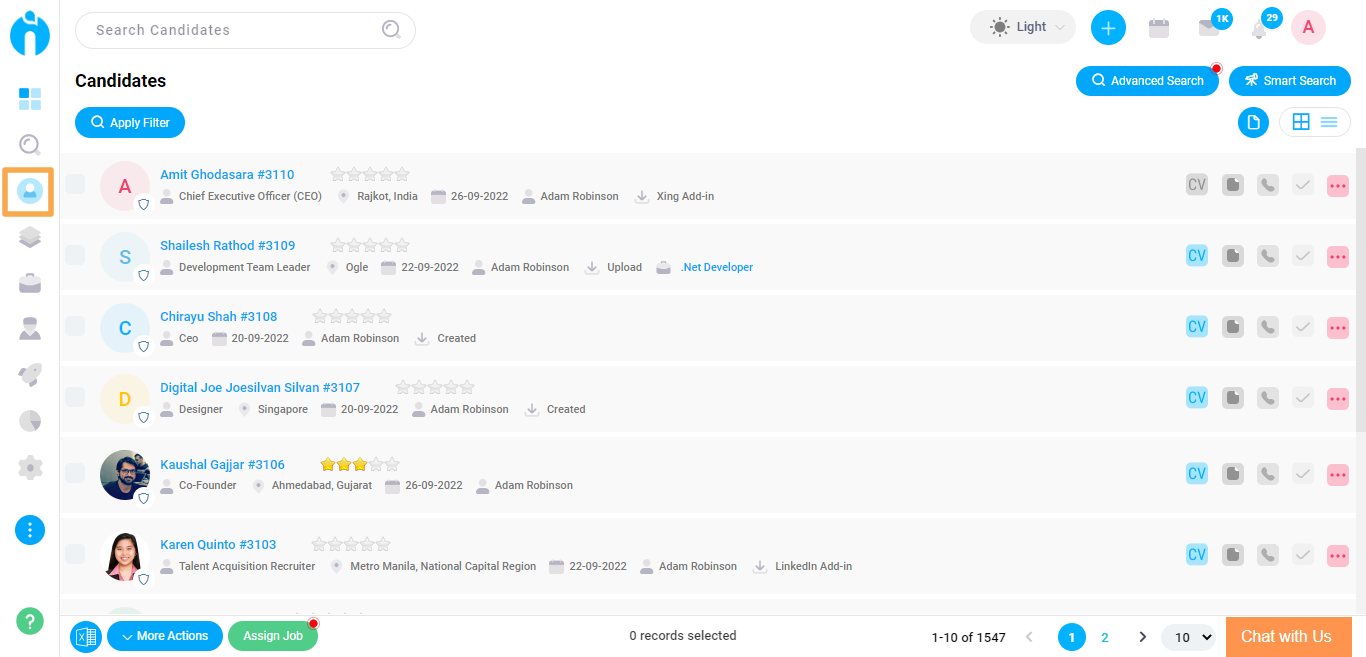 Step 2
By clicking on the Candidate name, Candidates View Dialog box will open, where you can click on the "Score Card" tab.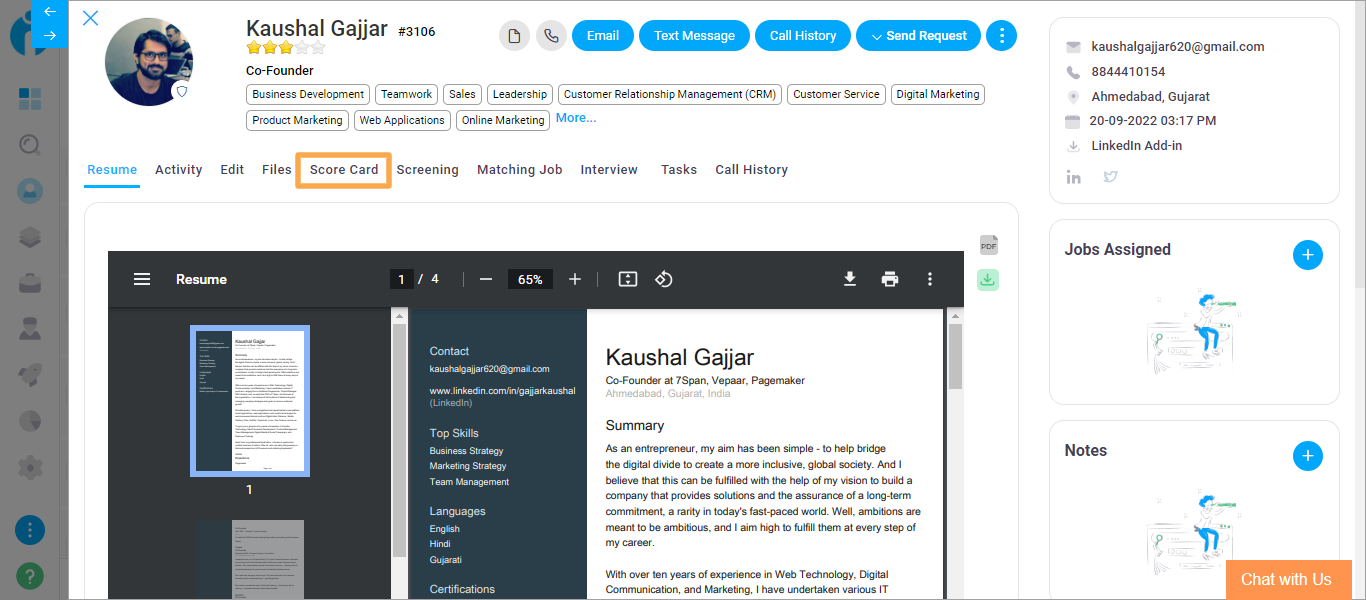 Step 3
Rate the Candidates out of 5 stars, according to the criteria mentioned on the left-hand side.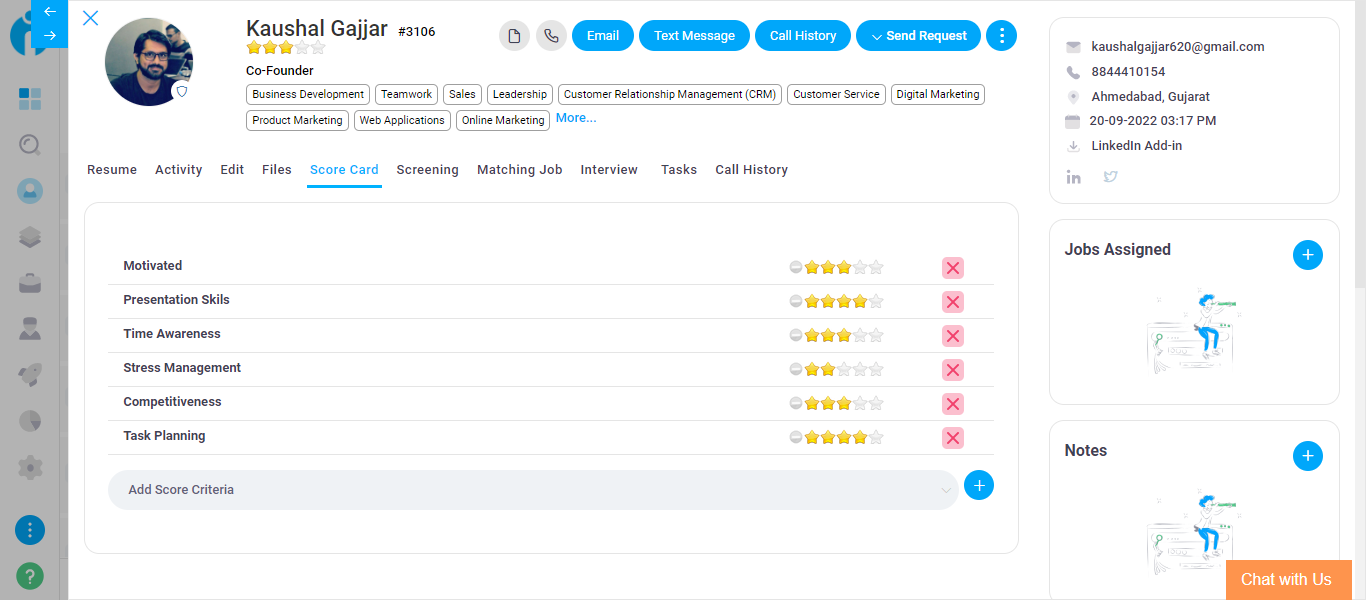 Step 4
You can add the new criteria by clicking on the "+" sign button or select the existing criteria from the drop-down list.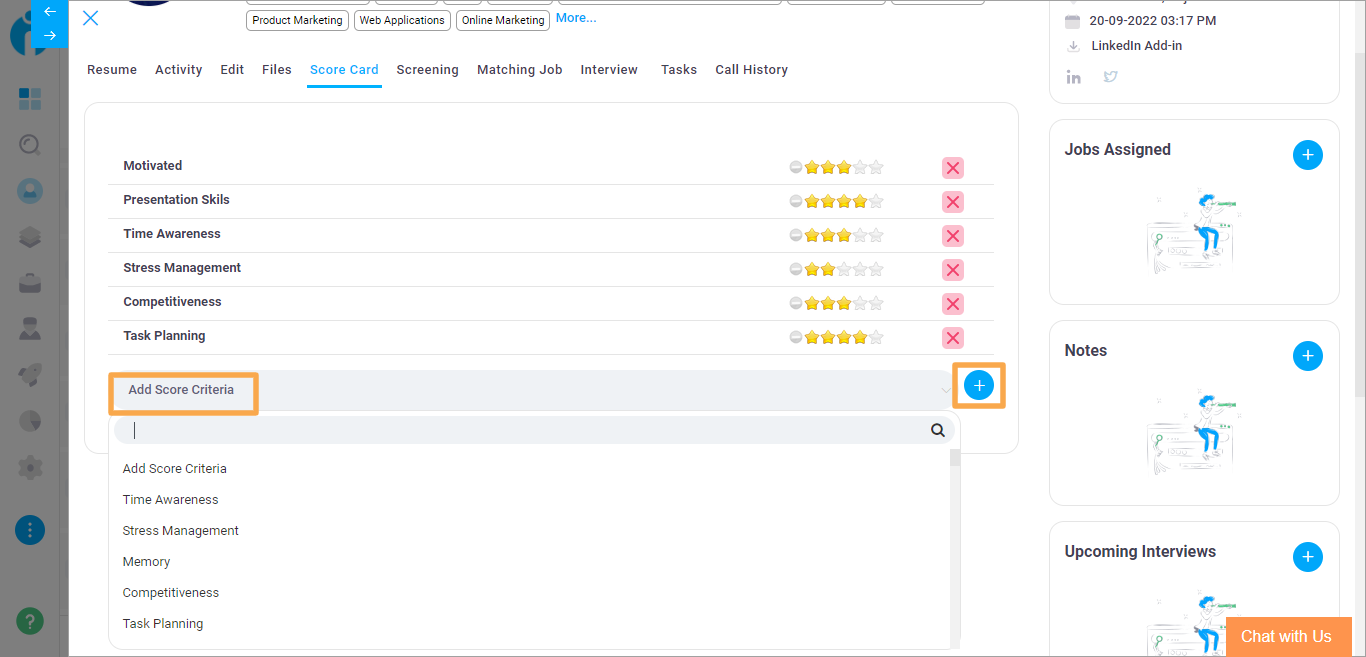 Step 5
You can see the average of the Candidate's rating as a score out of 5 stars beside the name of the Candidate.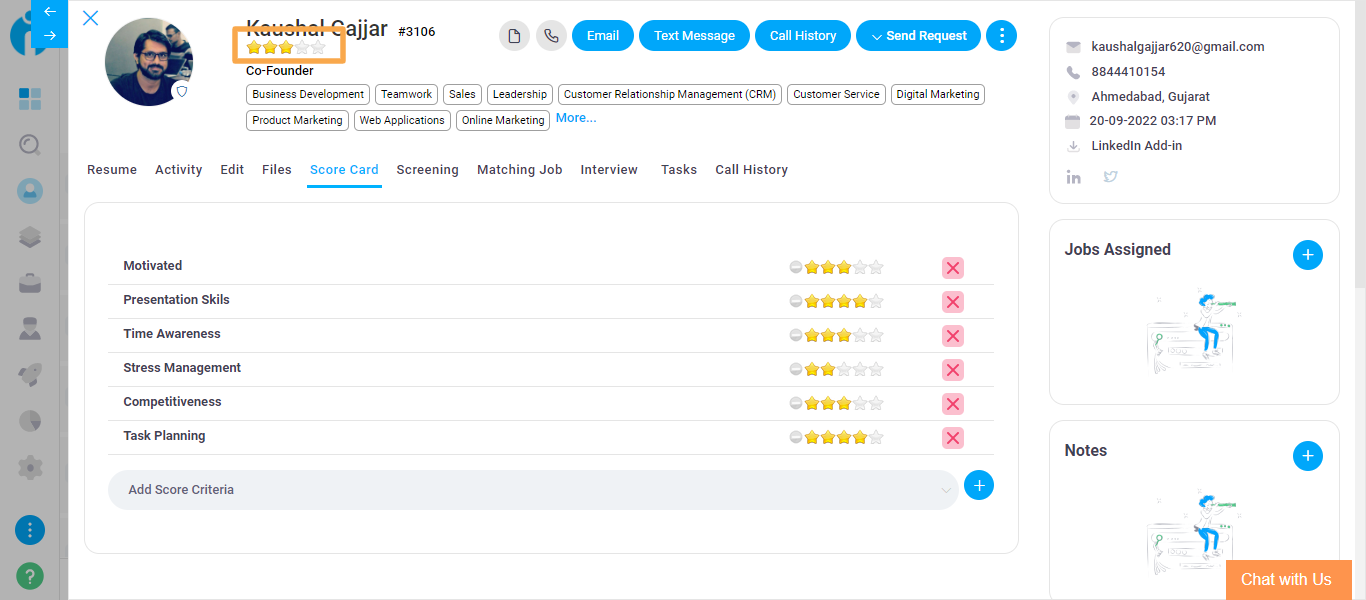 Note
You can't create multiple scorecards of the Candidates.