Once you have your jobs appeared on Indeed, it will enable you to reach a much wider audience than if you included them on your own website only. Indeed offers this indexing service free of charge for most businesses.
How to link your recruitment page to Indeed.com?
To Request that your Jobs be indexed on Indeed.com, please follow the steps given below:
Step 1: Visit www.indeed.com and then choose the Post Job button.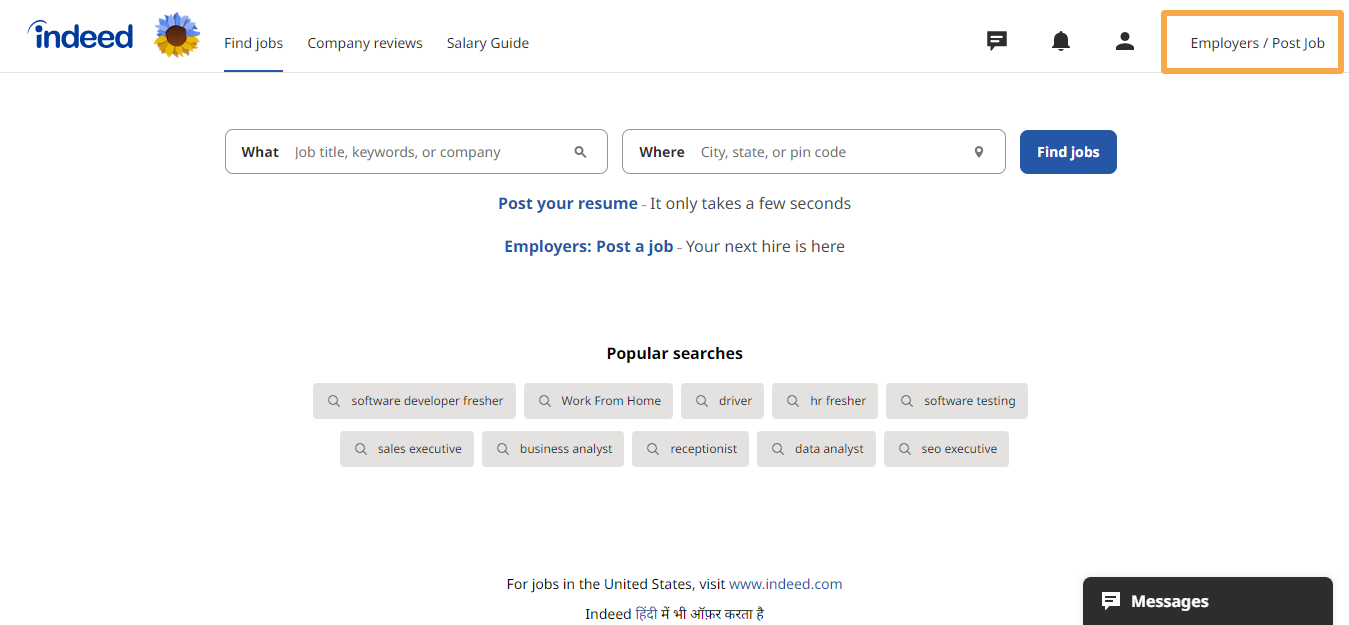 Step 2: Fill in the details for your company as required.

Note: You can also access the Create an Account screen via the Sign In option on any Indeed web page and enter your company details to create a free Indeed business account.

Step 3: Once your account details are completed and you log in, you will view the Indeed for Employers page where you have access to features and services that are offered for your business. Indeed offers many employer services, including the ability to post your jobs online.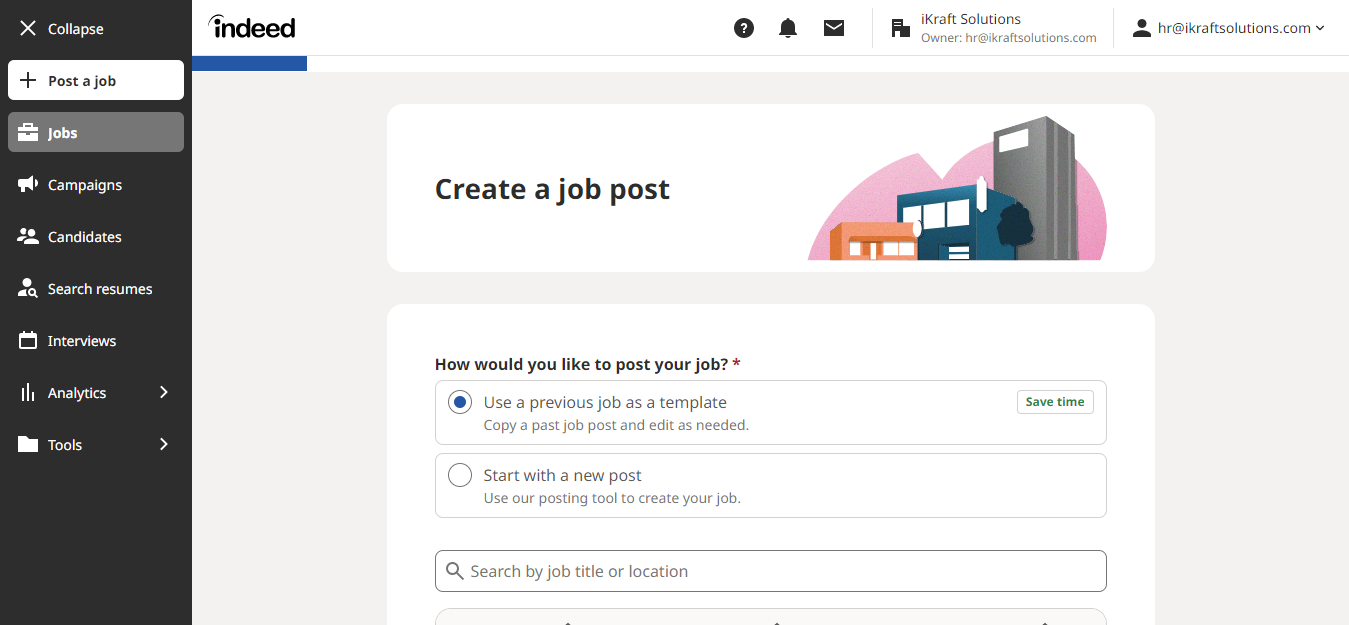 Step 4: Click on the question mark (?) button at the top of the screen. This displays a pop-up window with handy support options and a fast track to a live Indeed web technician.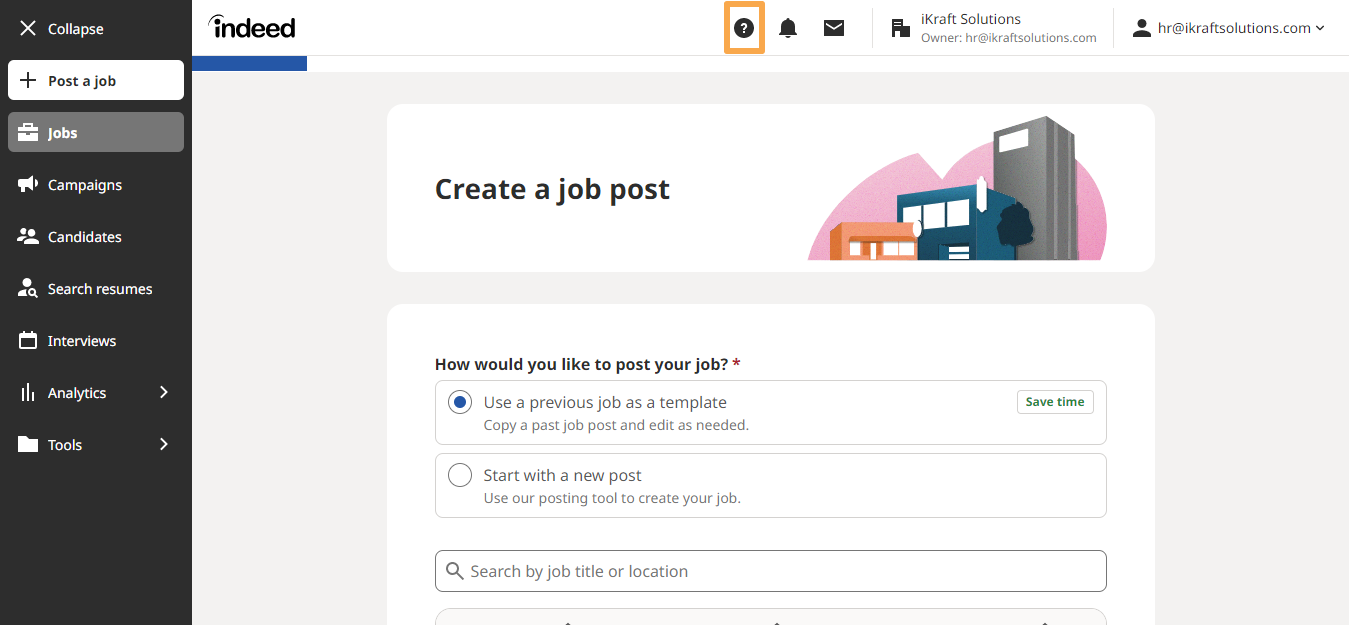 Step 5: You need to click on Contact us to ask Indeed to Index your jobs so that your jobs will appear on their website. You can either chat directly with them, give them a call or send them a message and make your indexing request via chat.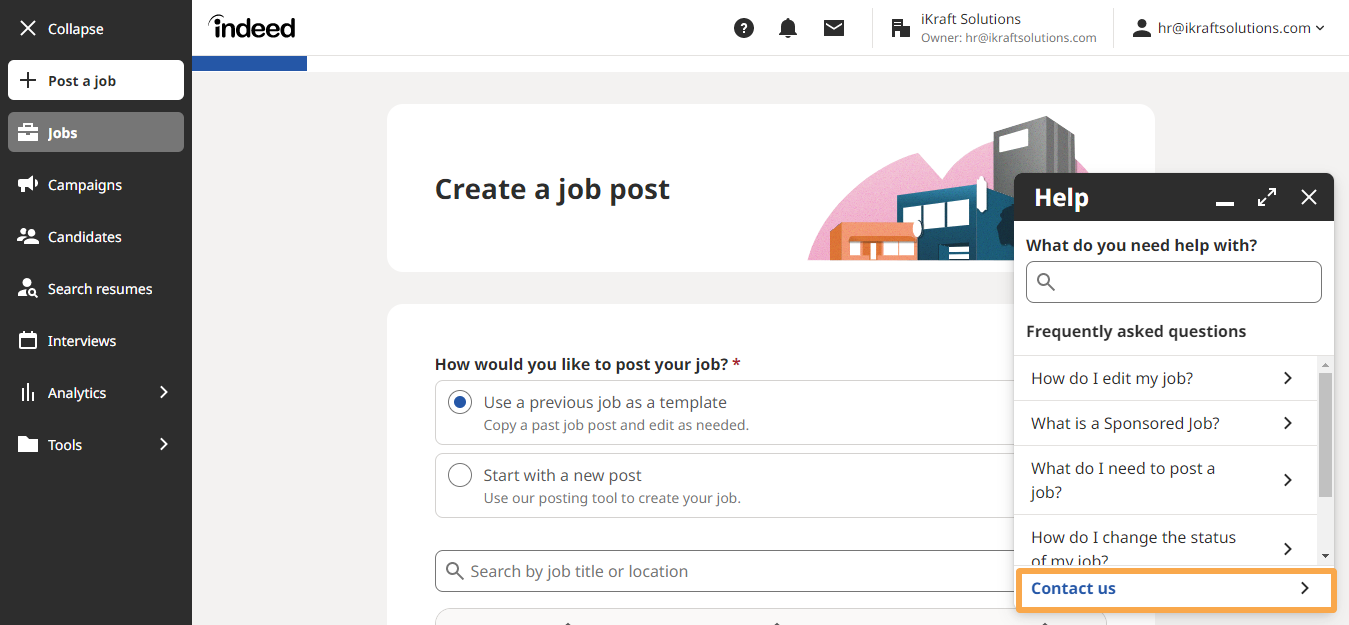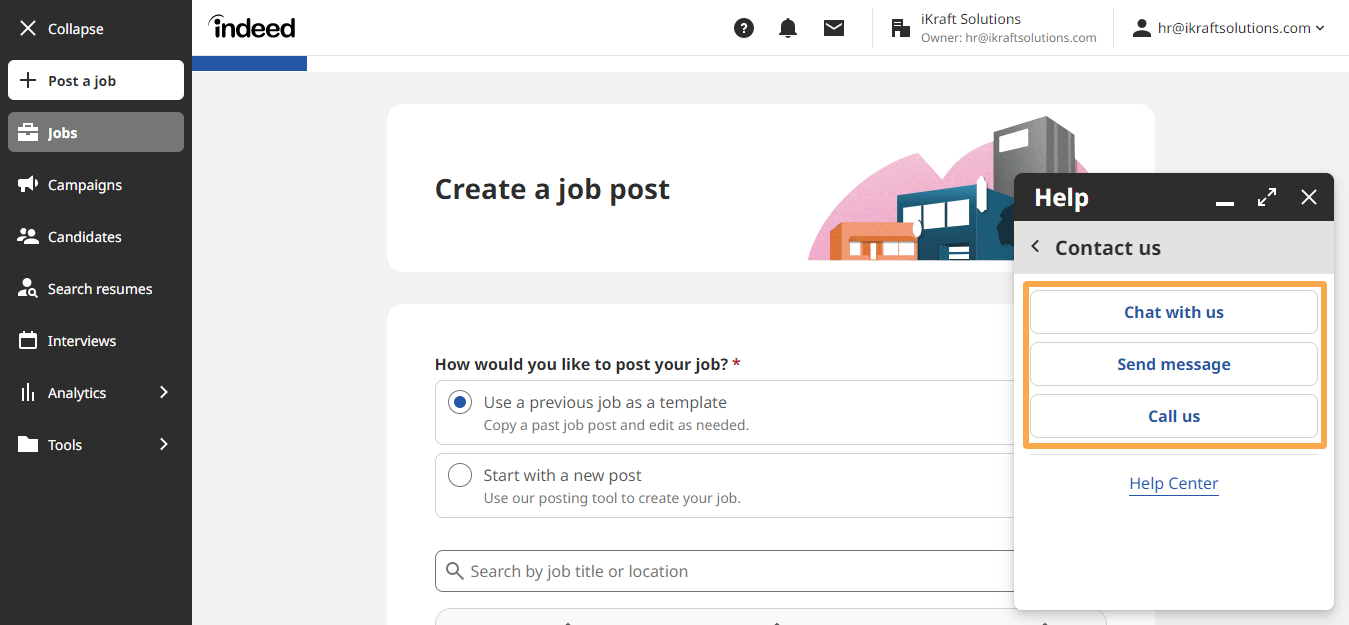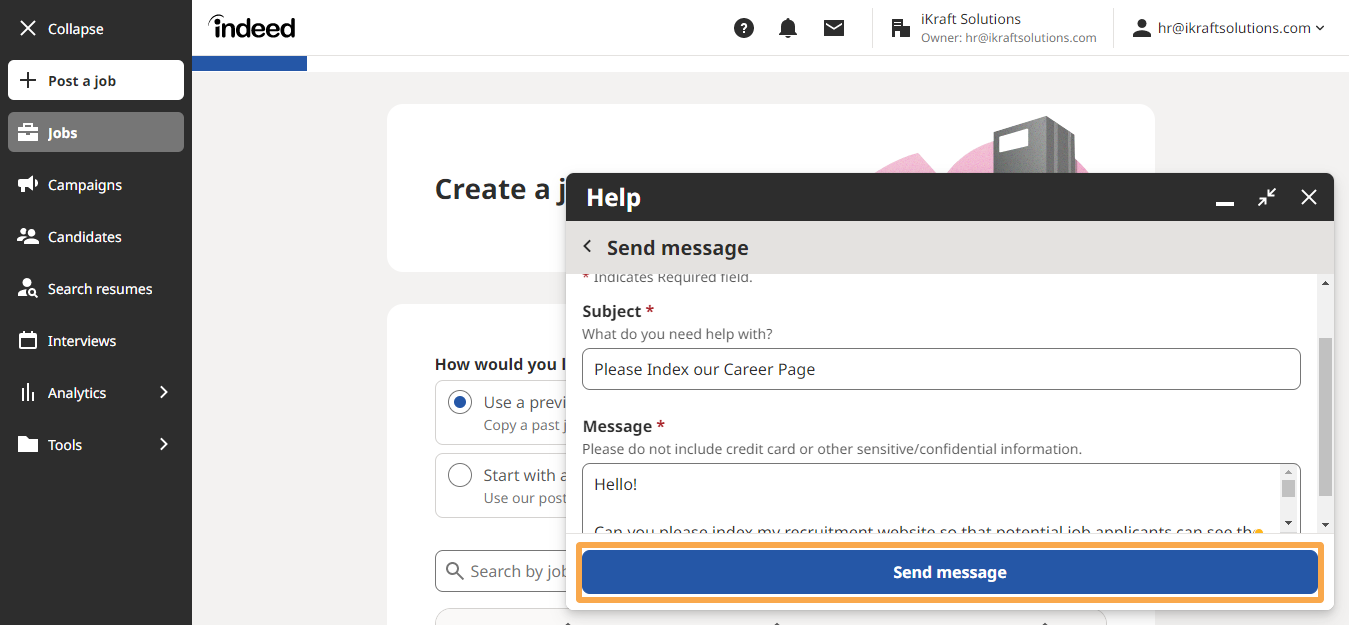 Where to get the link to your job listing page to include in your request to Indeed?
Please follow the path below to get the link to your job listing to include in your request
Step 1: In the Admin Module, inside the Integration tab, click on the Job Boards option.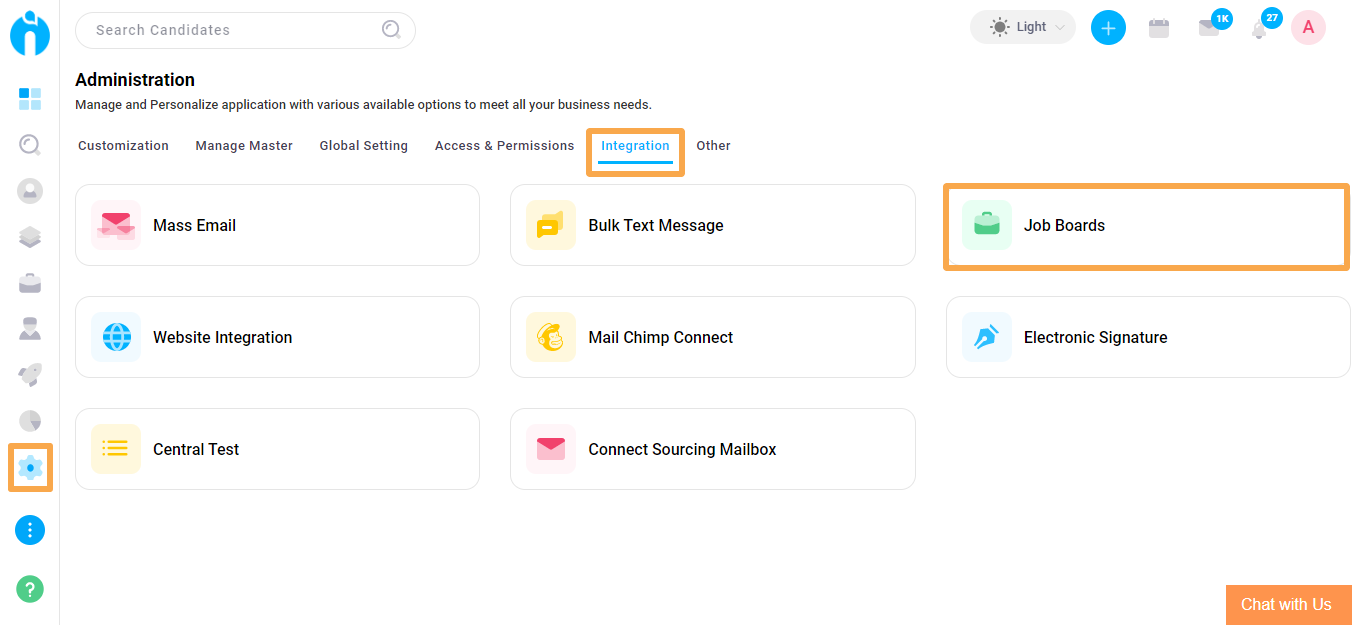 Step 2: Click on the copy icon for Indeed Integration - Manual Approach and share it with the Indeed team for Jobs integration.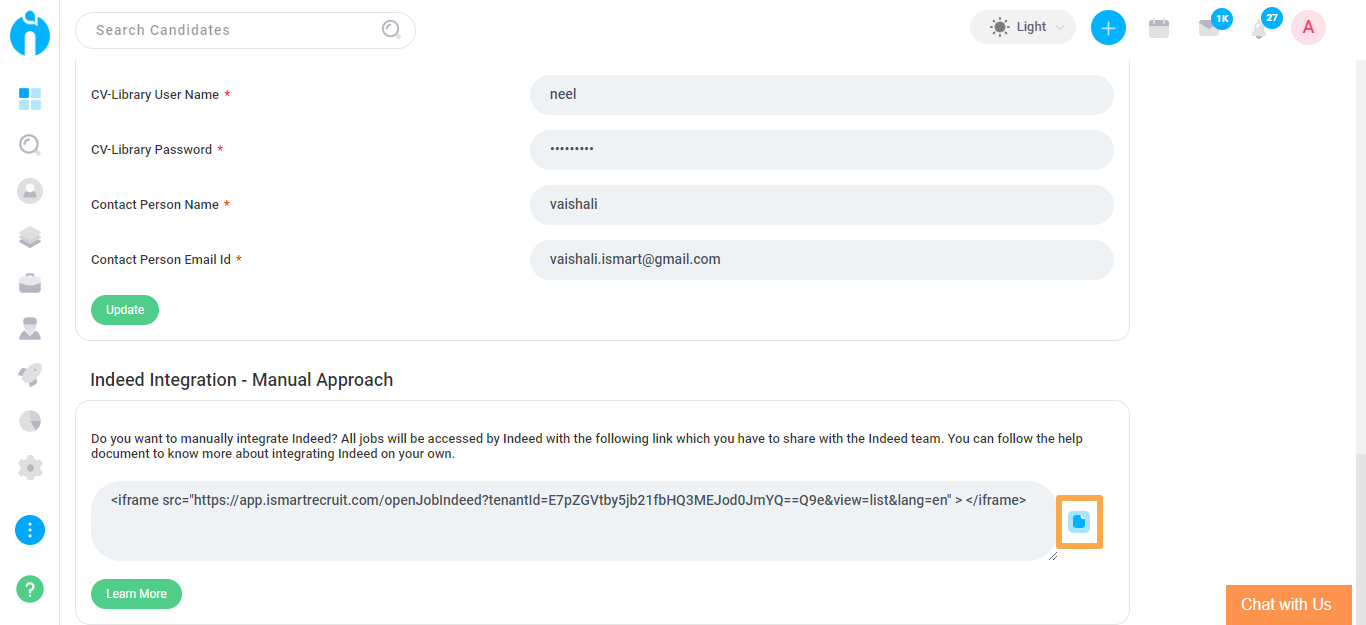 Template to send the request via chat
Hello!

Can you please index my recruitment website so that potential job applicants can see the listings that I have posted? The link for our recruitment website is:


Paste the link that you have copied from the Job Boards section of iSmartRecruit.

Thank you.
Once the Indeed representative has taken your details and confirmed that your request has been entered, you can close the various browser windows. You should see your jobs appearing on the Indeed.com website within a few days.
All these applications which will apply from Indeed's website after this integration will be received under the source name website, not indeed.