Recruiters may receive multiple emails with Resume files in their Outlook mailbox and if they wish to import all those resumes directly into the system without downloading the resumes, then they can use Outlook 365 Extension provided by iSmartRecruit.
You will need to download the Outlook 365 Extension. 
Click on the link below and on the download button. 
https://drive.google.com/file/d/1OviHf-2hq_YBRT9OJvBxyzM2eUVWsjRF/view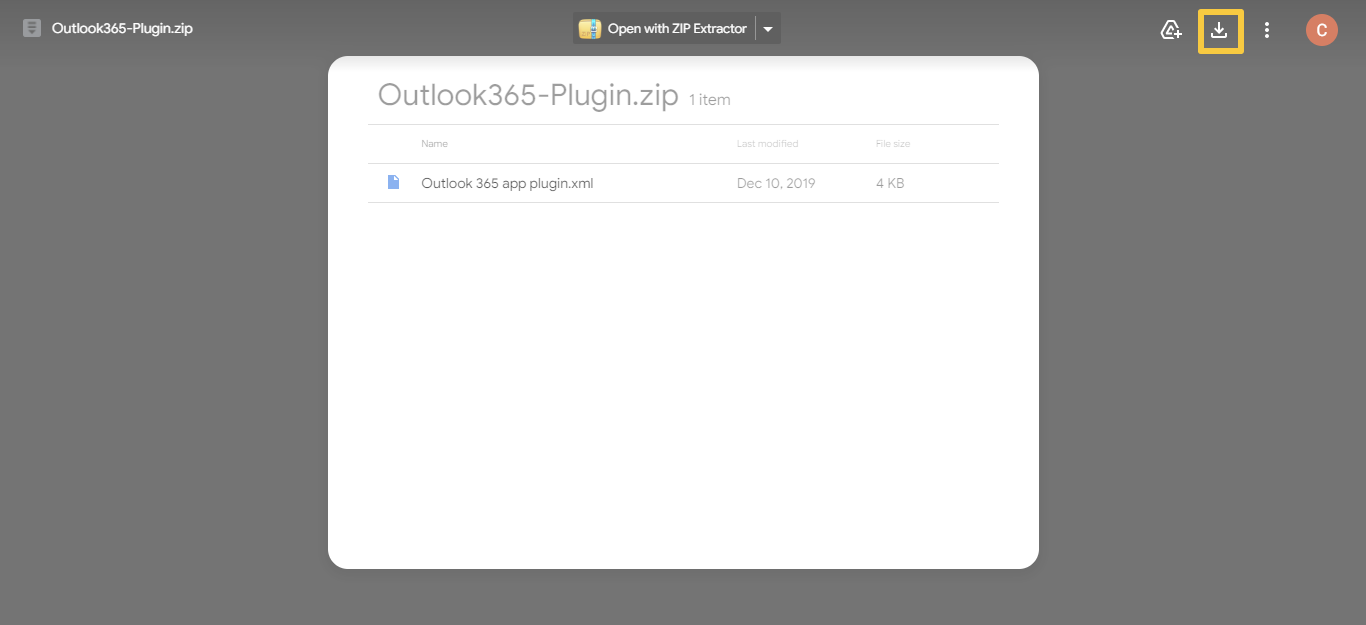 Once the file has been downloaded, hover your cursor over the file and Right Click on your cursor, and select Extract Files, so that a folder gets created.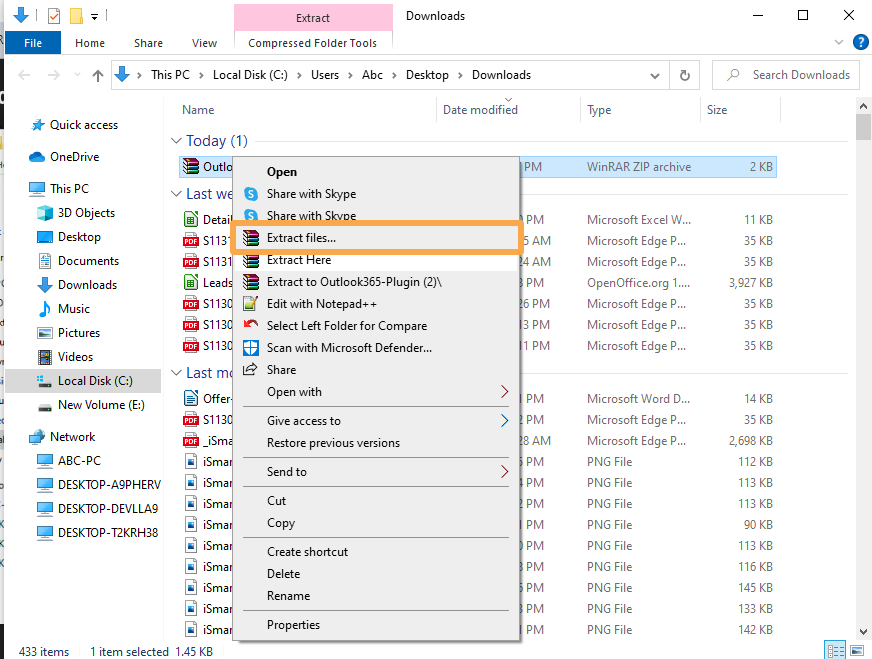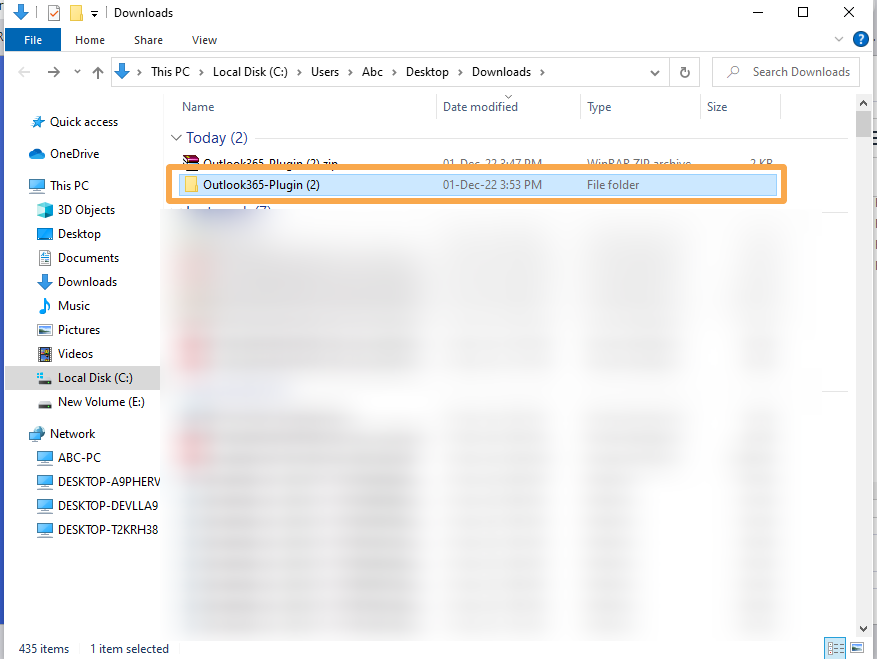 Log in to your Outlook account, and open any email that contains a CV. Then click on the 3 dots and Get Add-ins.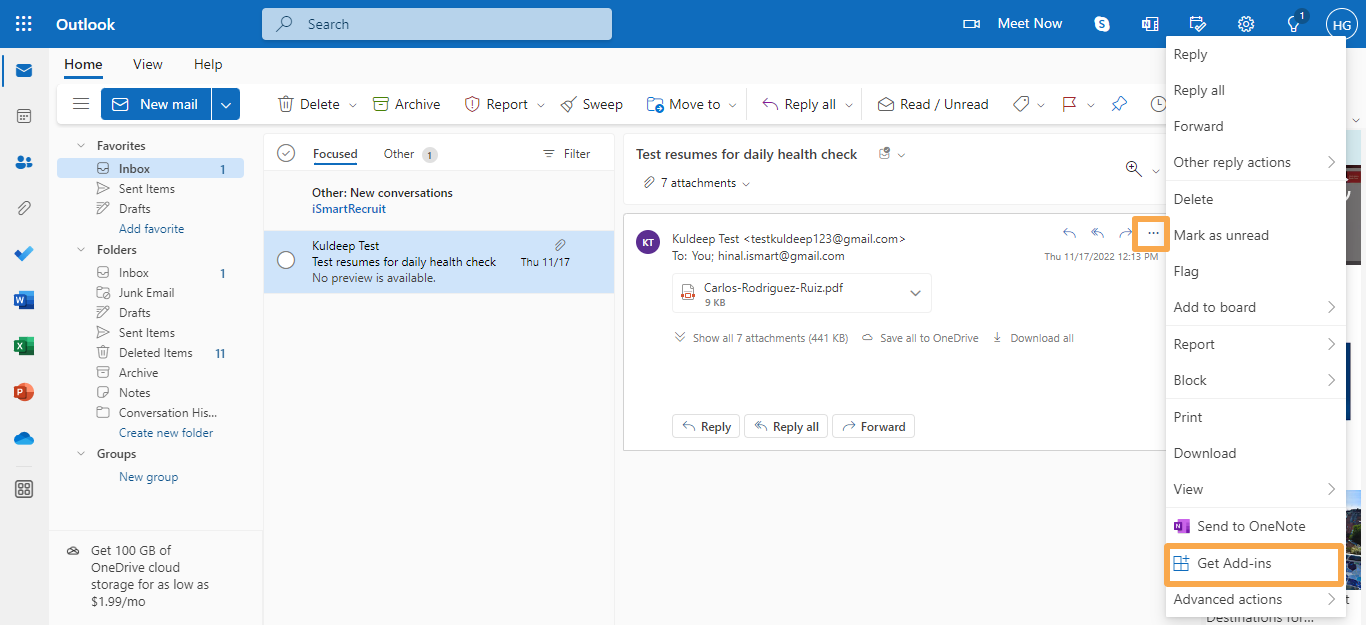 Click on My Add-ins and scroll down to Add a custom add-in.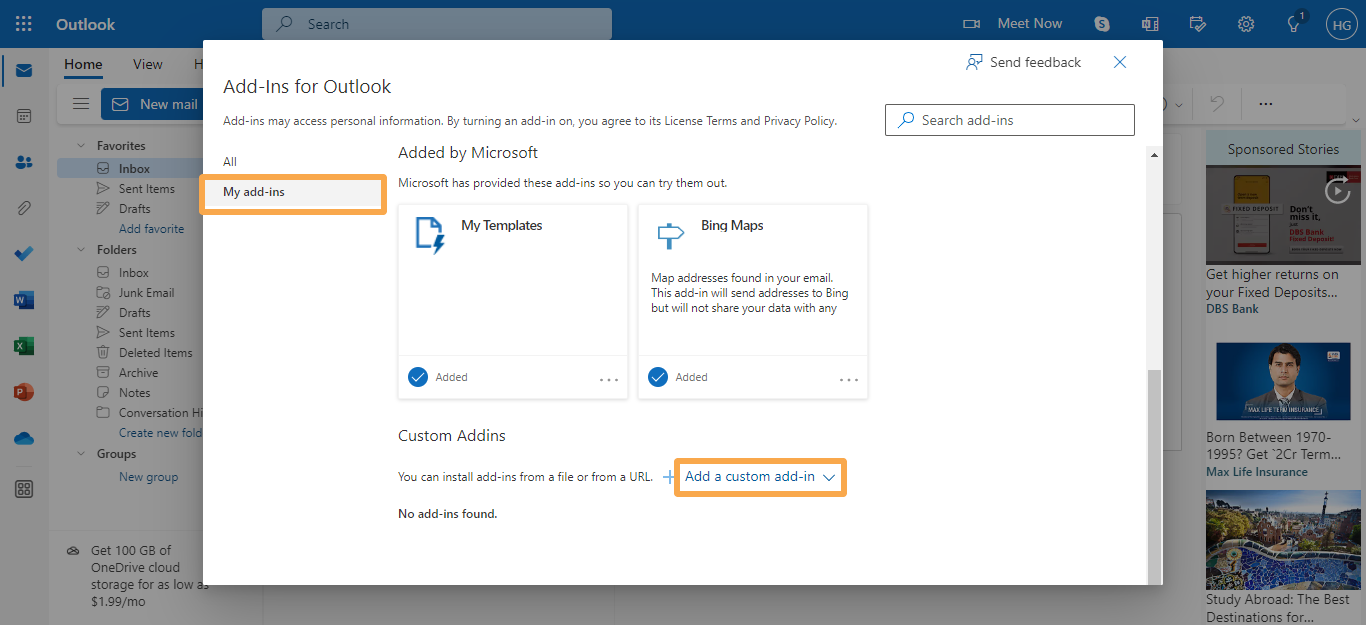 Select Add from File.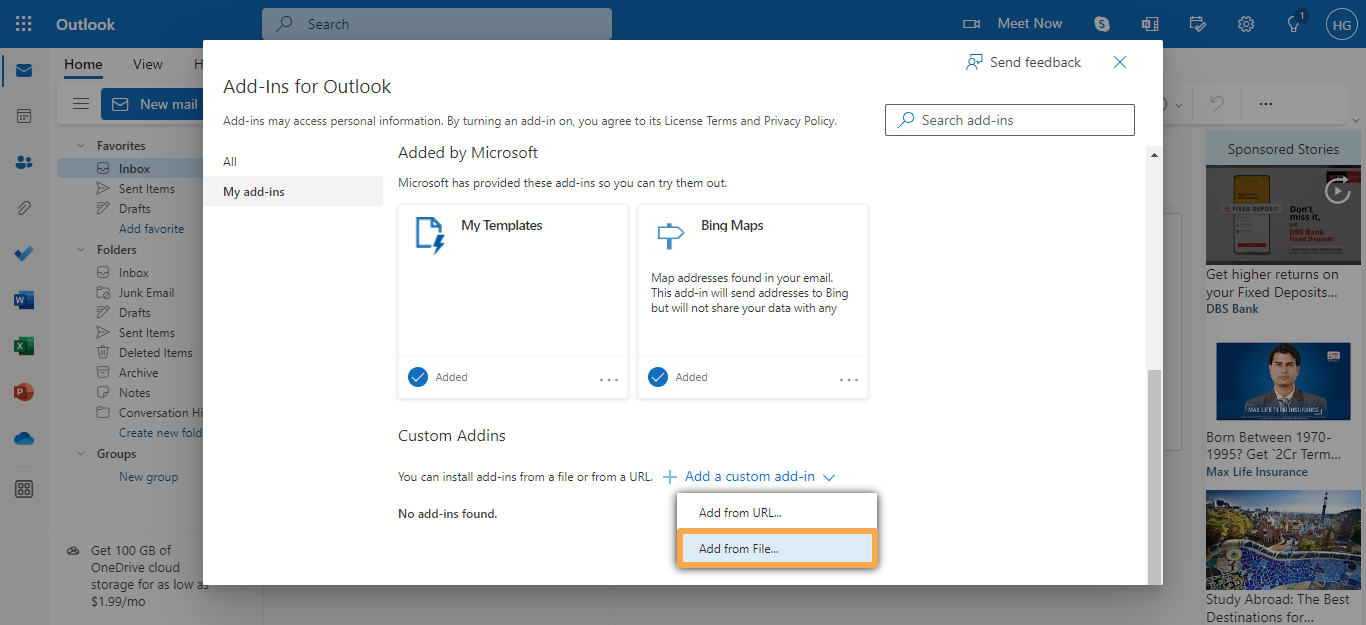 Select the file that you have extracted, named Outlook 365 app plugin.xml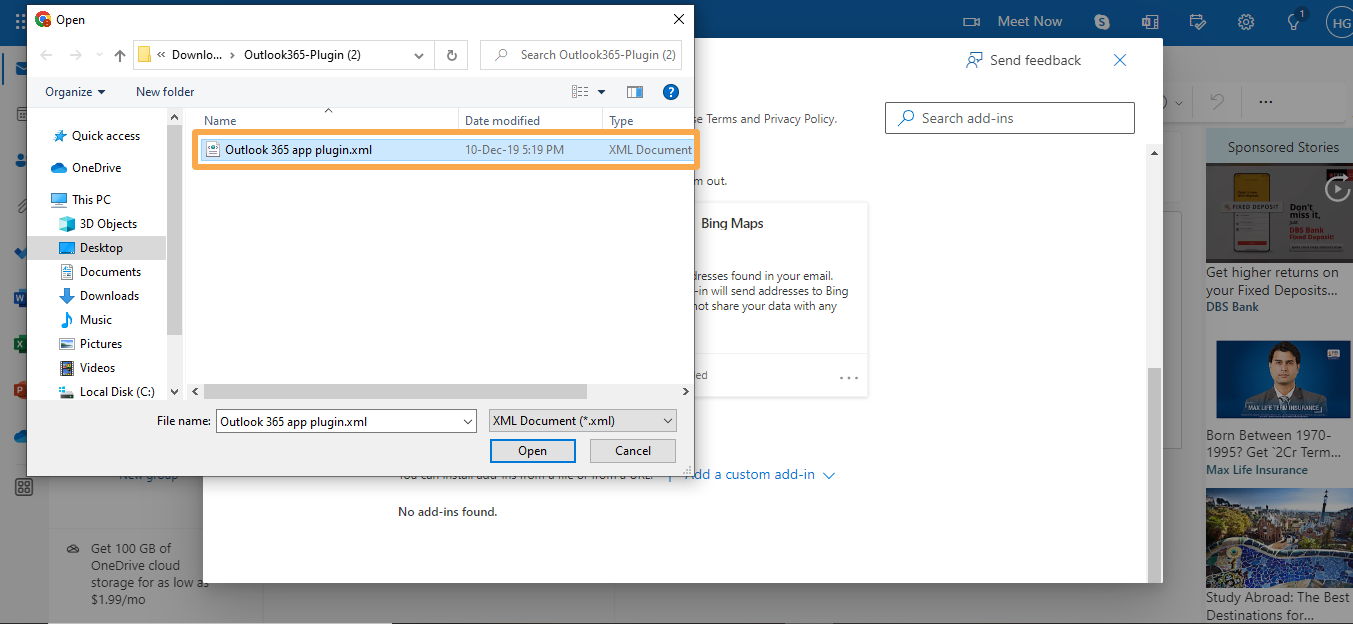 Click on Install.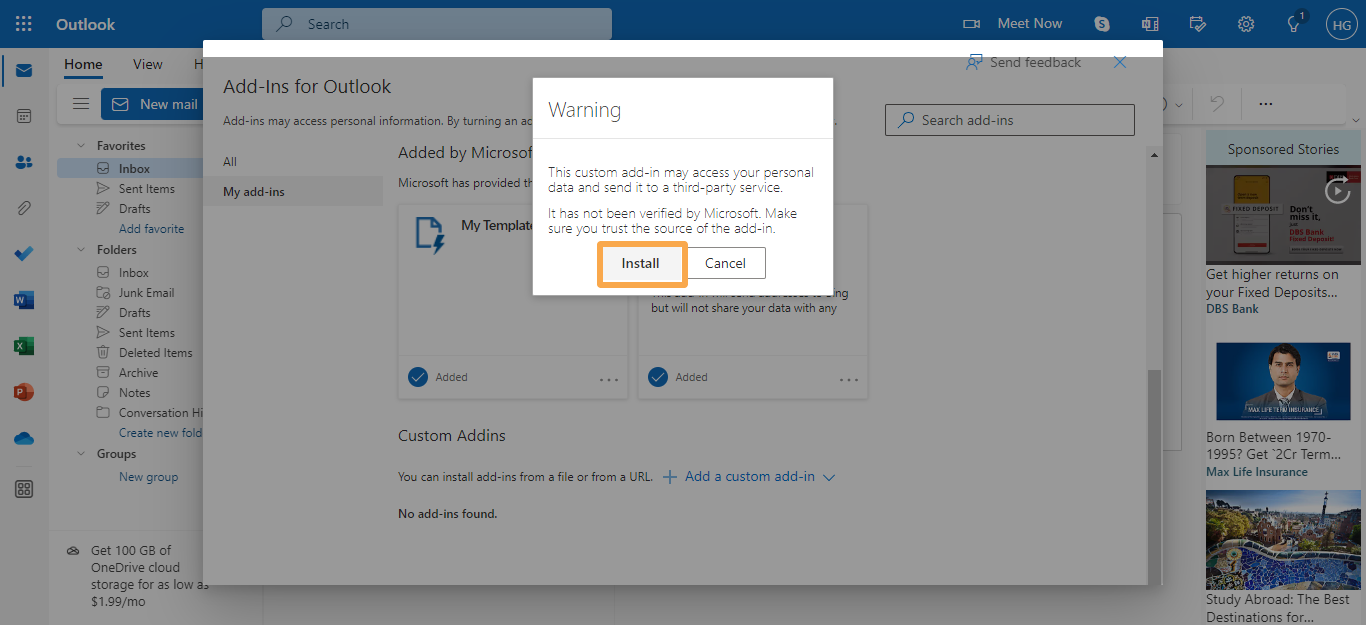 Now the Outlook 365 Plugin has been installed. Open any email that contains a CV. Then click on the 3 dots and iSmartRecruit.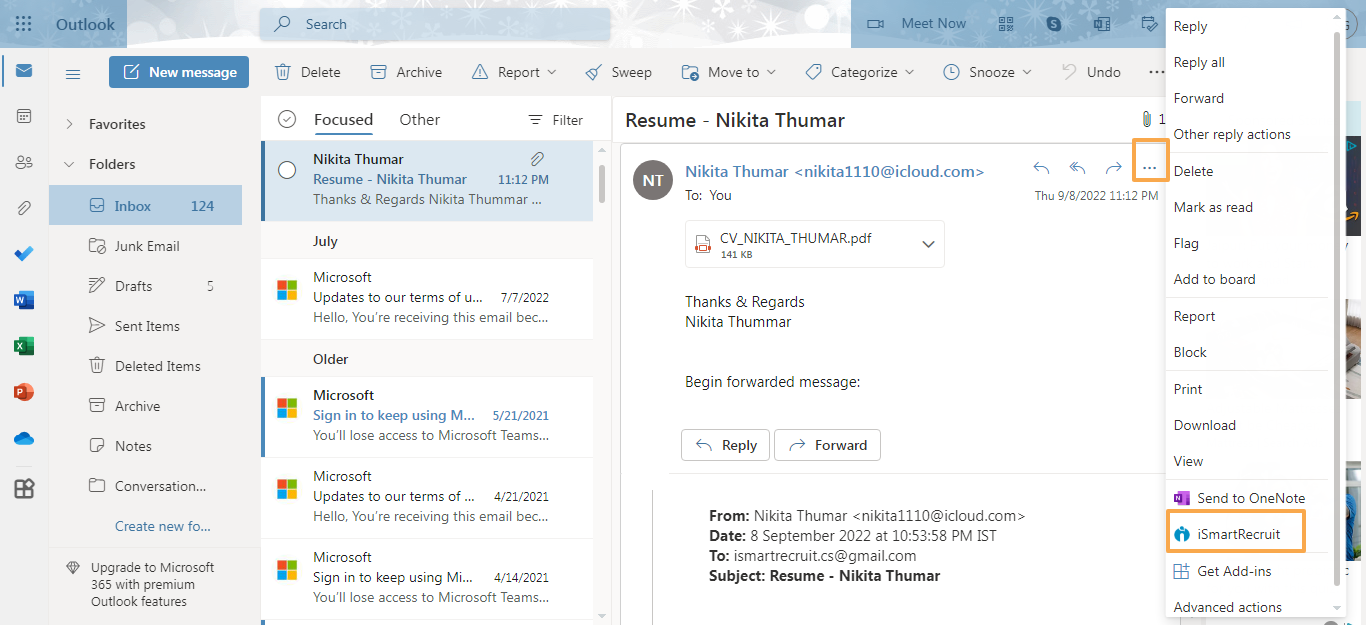 For the first time, click on Login and use your iSmartRecruit credentials to log in. This is a one-time process.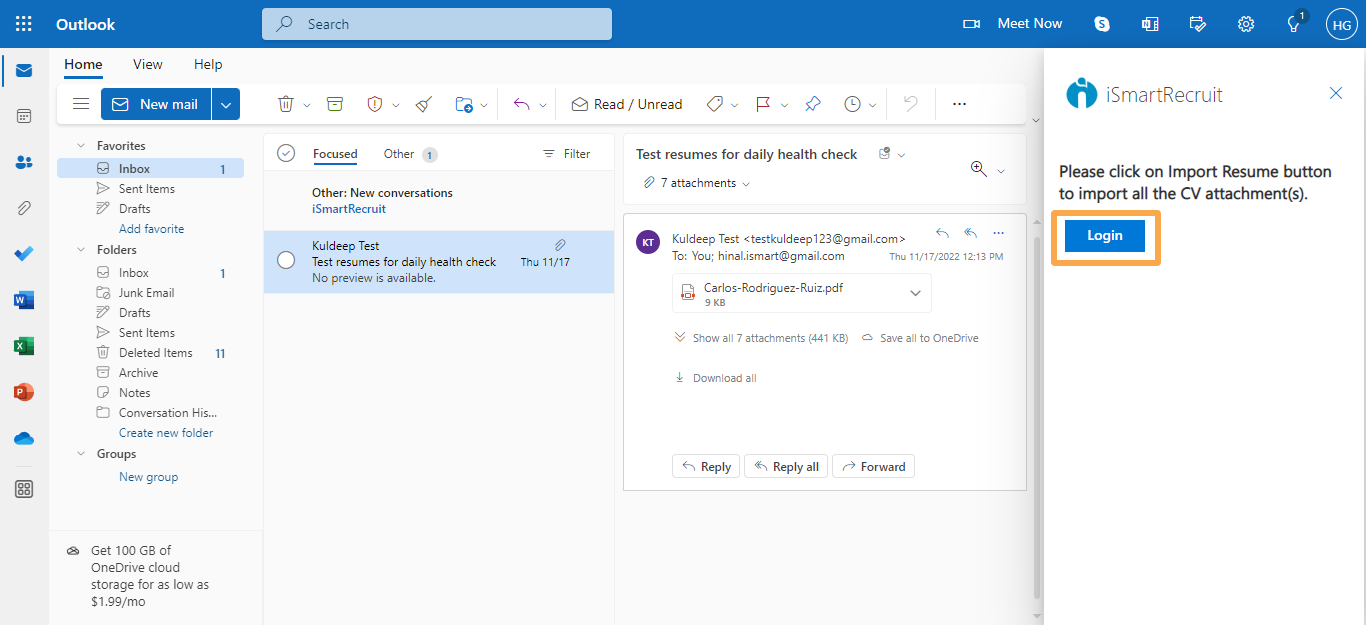 Now you are ready to import the resumes into the system. Click on the Import Resume button to import the resume into the system.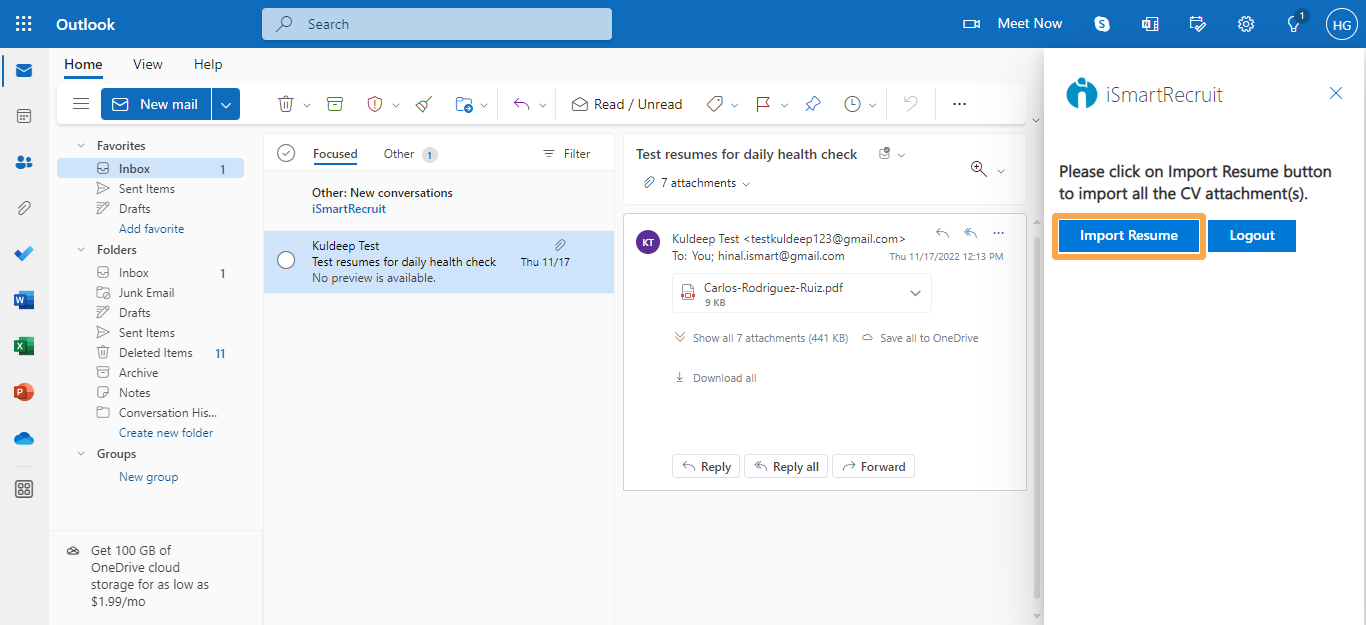 Users can view that resume in the Candidate Screen and the source of that resume will outlook add-in.