Using Social network accounts to advertise open jobs is a great way to attach more candidates. Recently, candidates are more active on social platforms like Linkedin, Twitter and Facebook. 
Integrate Social Network Accounts
You can integrate your social network accounts into the system and follow the below steps for the same. 
Navigation Link: https://app.ismartrecruit.com/profileSettings 
Step 1: Click on the Dropdown Arrow Button beside the user's image to access your Personal Setting. Click on the Personal Setting button from the list.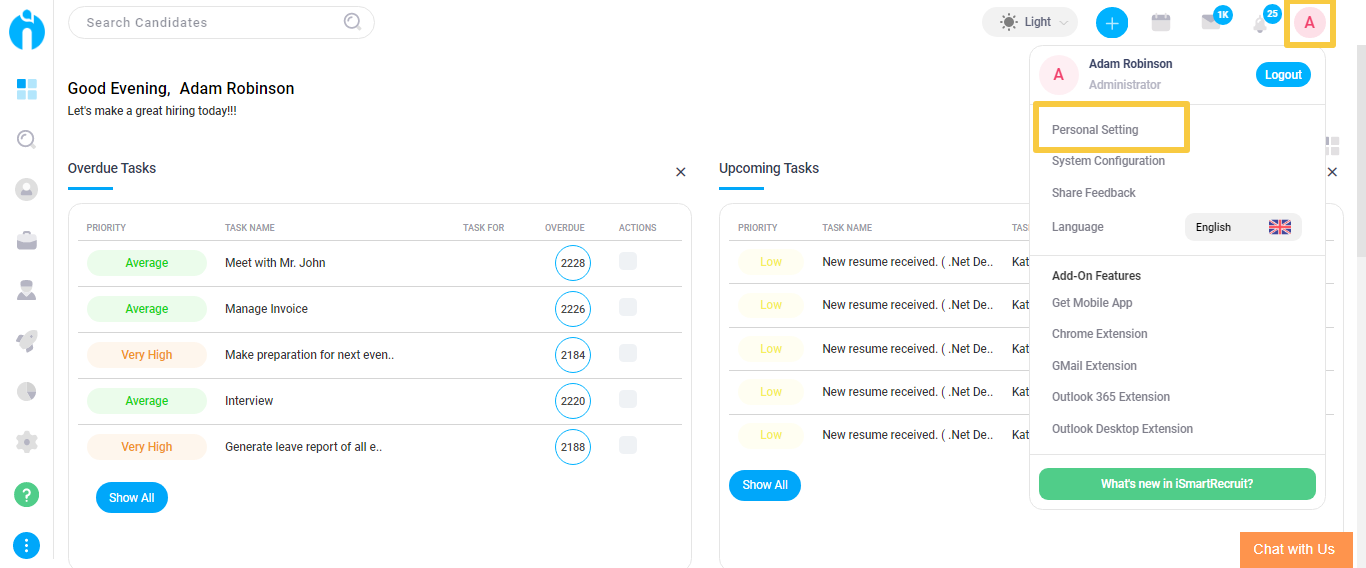 Step 2: Go to the "Connect" tab inside Personal Settings.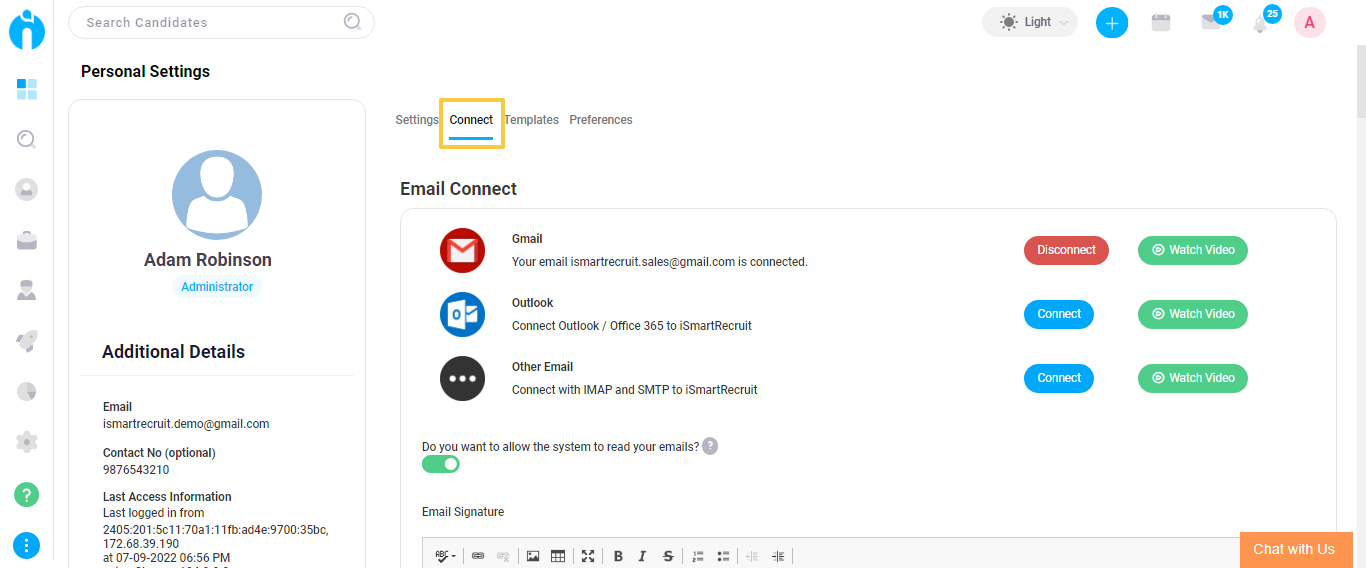 Step 3: Scroll down to Social Network Connect and click on the icon of the social media platform which you want to integrate with the system. For eg, Click on Linkedin Icon.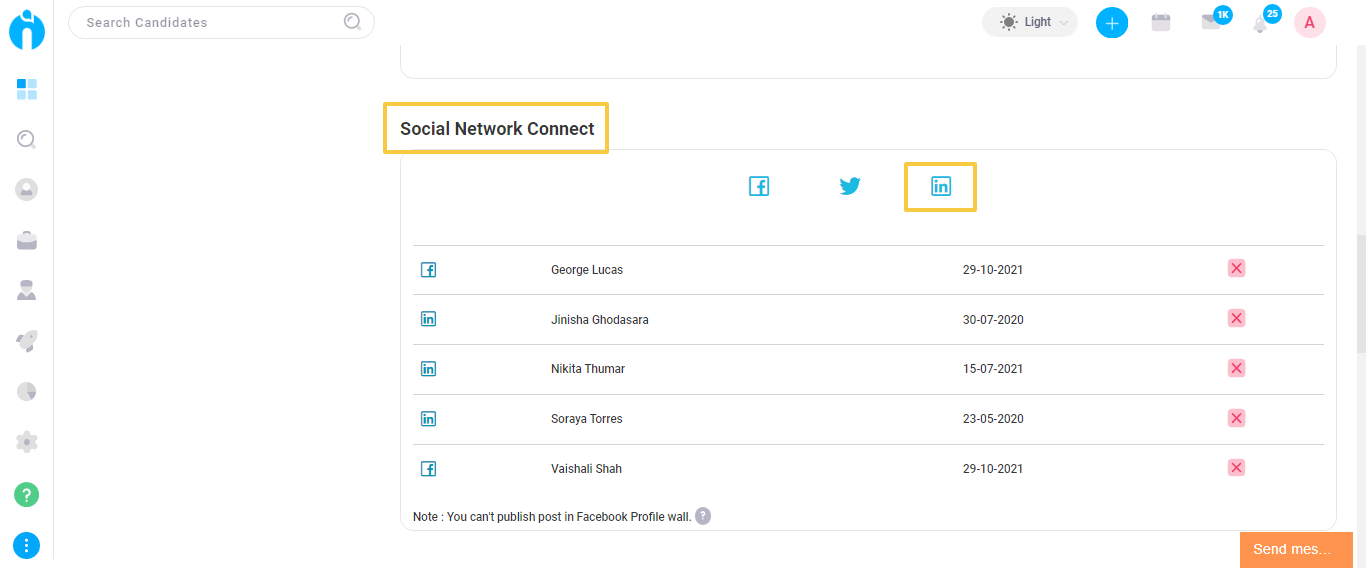 Step 4: The system will redirect you to the respective platform's login page. Sign in with your ID and Password for that particular Social Media platform.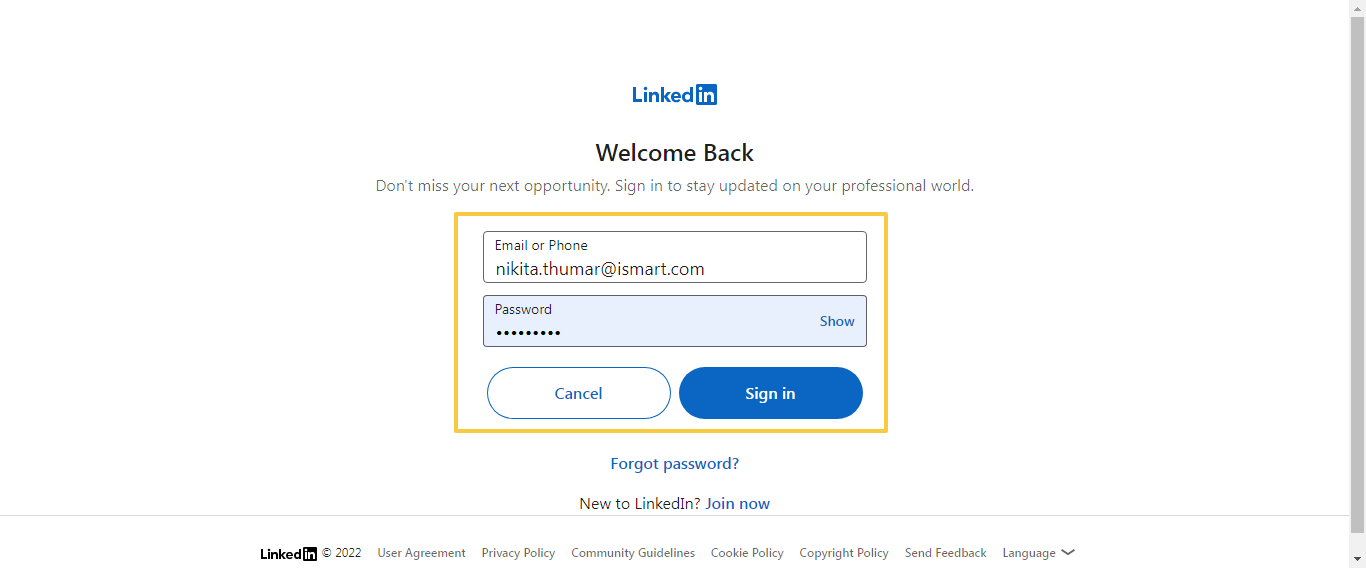 Step 5: A page will appear requesting your permission to integrate your social media account with the system. You can click on the "Allow" button to successfully integrate. Your account will then be connected with iSmartRecruit and will appear in the list of all integrated accounts.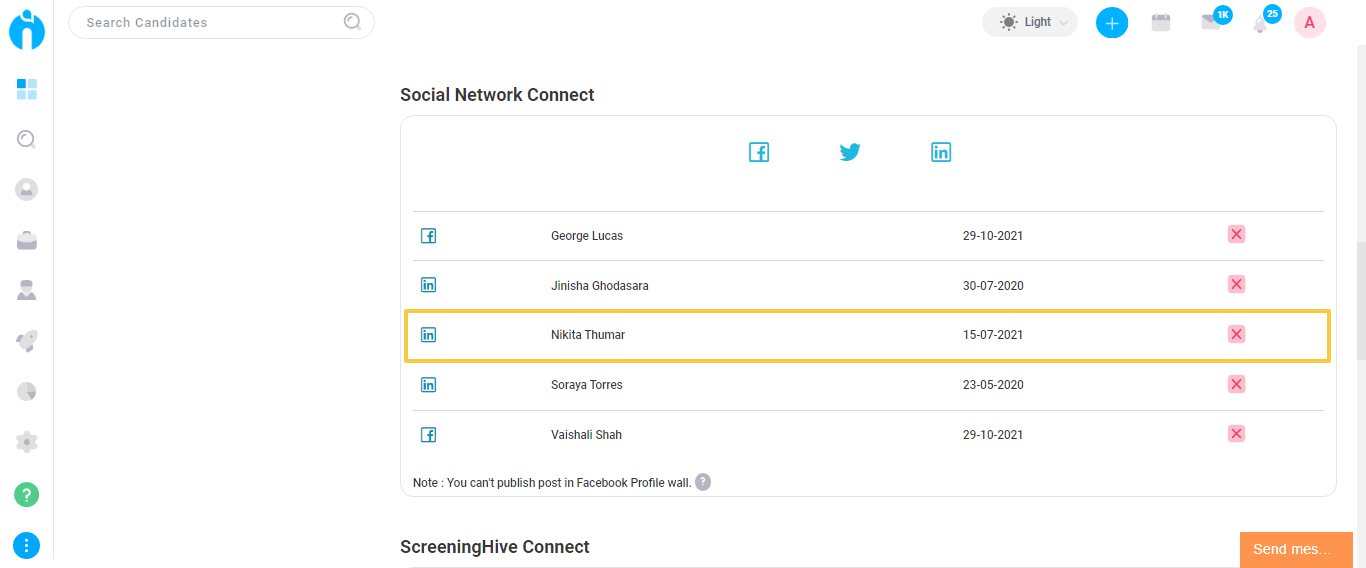 Promote Jobs on Social Media
Promote Jobs on Social Network accounts following the below steps:
Navigation Link: https://app.ismartrecruit.com/openJob 

Step 1: Visit the Job module in iSmartRecruit, from the left-hand side menu. And open a particular Job. To move towards the Job-view dialogue box.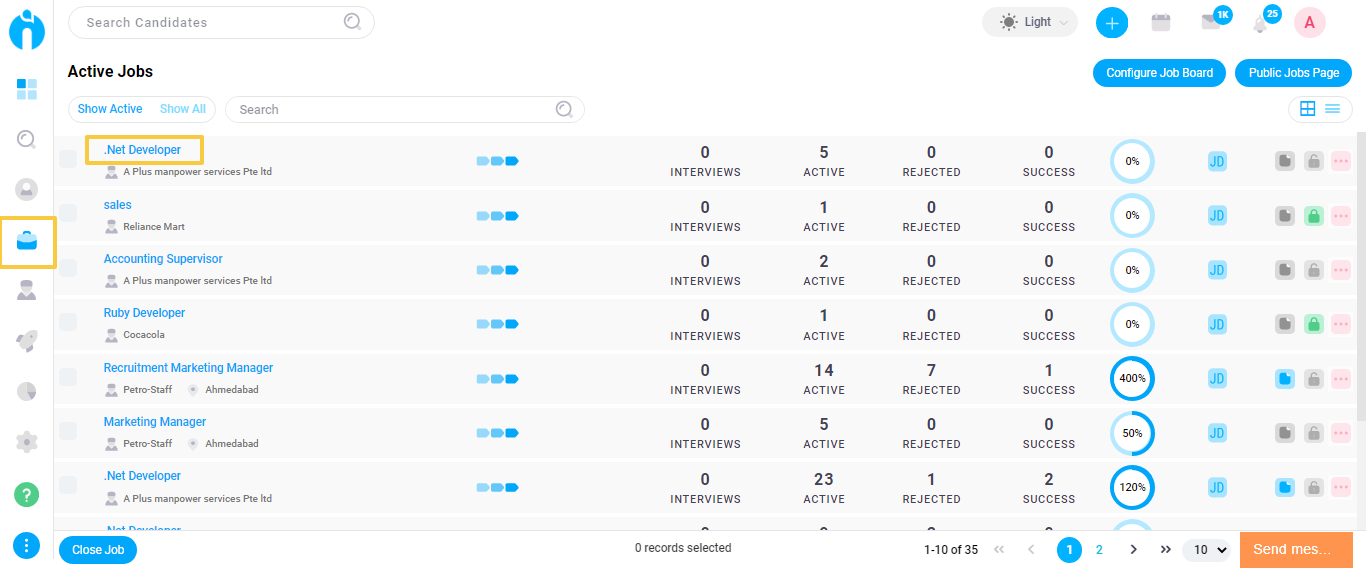 Step 2: On the Top Horizontal Menu, under "Share", you can choose an option to Run the Social Campaign.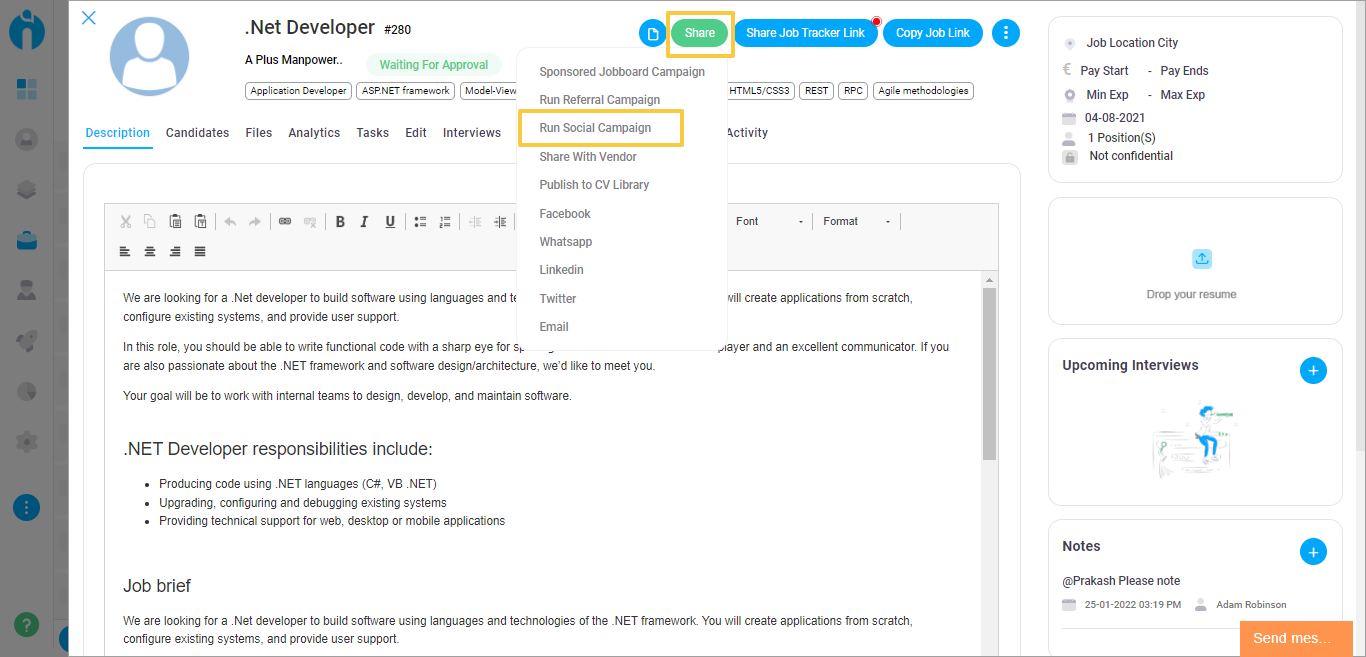 Step 3: Running a Social Campaign would request you to choose the accounts where you wish to advertise the chosen Job vacancy.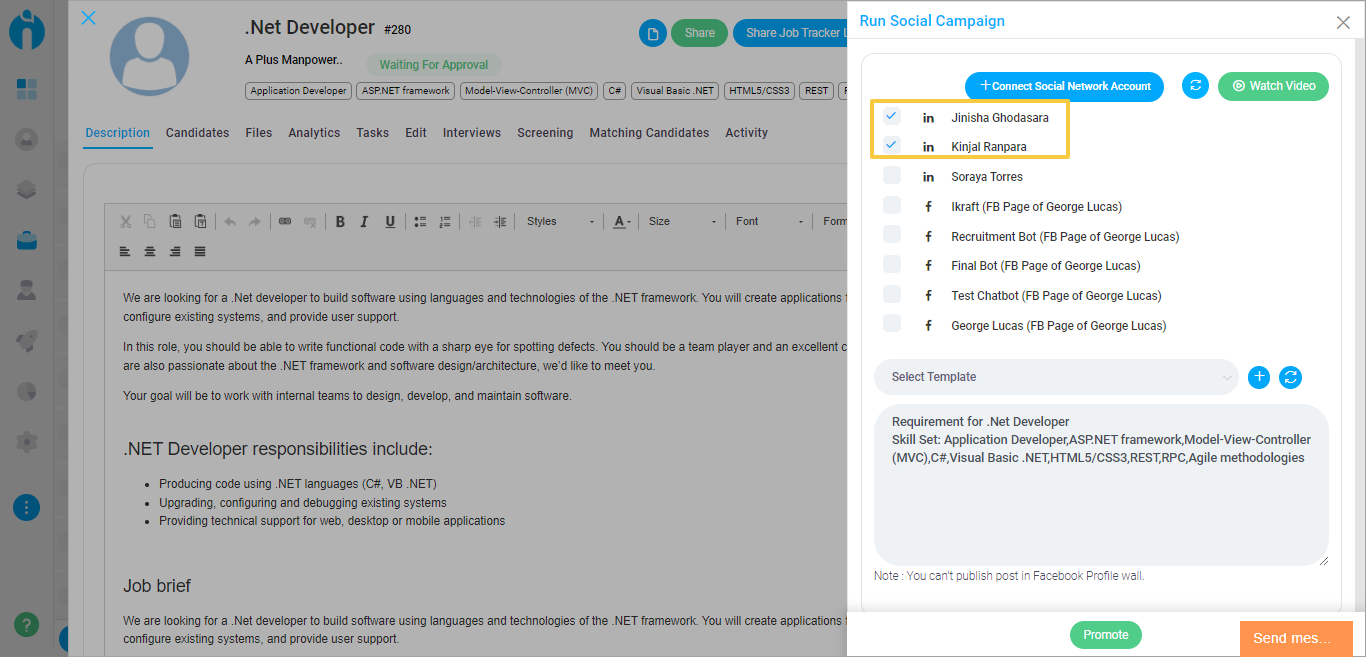 Step 4: Simply select the suitable template or publish the Marketing content in the text box and click "Promote" to advertise the Job.