Advertising Jobs on multiple platforms assists in attracting more candidates. To promote jobs on platforms that are not integrated with the system, you can use this feature of Job Link to advertise your Jobs on the platform of your choice. 
Step 1: Go to the Job menu which is on the left-hand side and you will get redirected to the 'Active Job Screen'
Navigation Link: https://app.ismartrecruit.com/openJob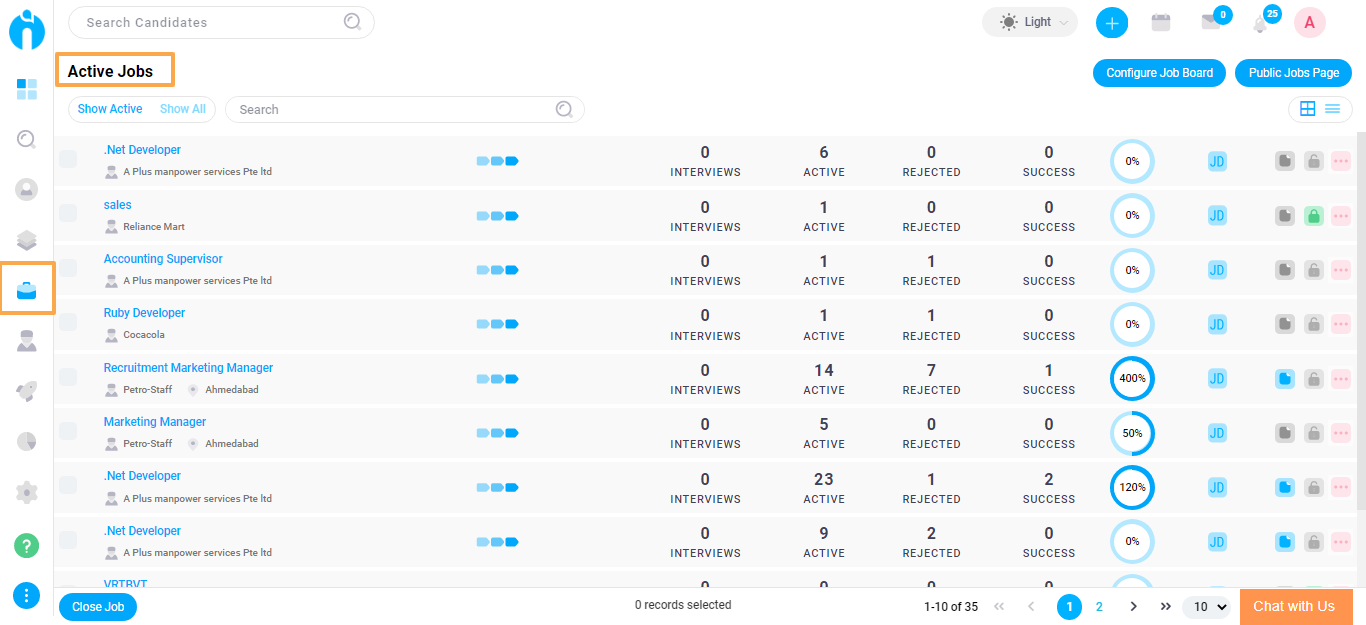 Step 2: Click the Job title of a particular top and open the Job view screen.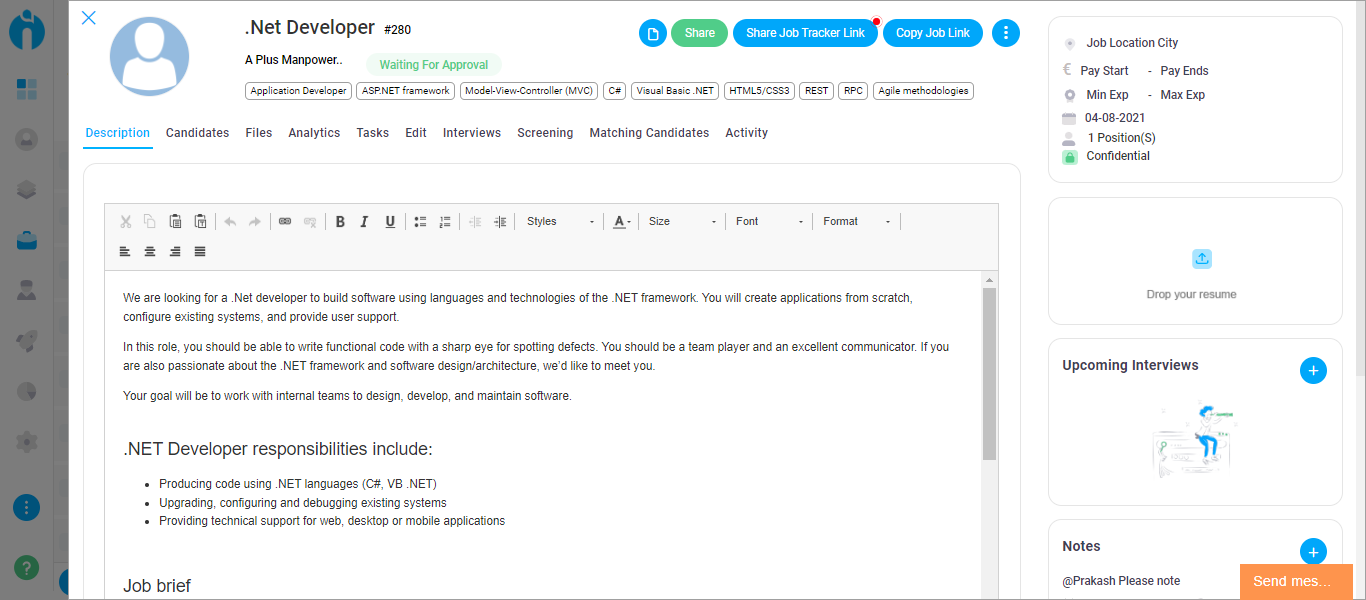 Step 3: Click on the Copy Job Link button, and a pop-up would appear with the link inside it.
By clicking on the "Copy Link" button the link would be copied into the clipboard.
Users can paste the link on local Job Boards, Social Media, and any other channels or even share the link over WhatsApp to attract Candidates, who are looking for new job opportunities into the market.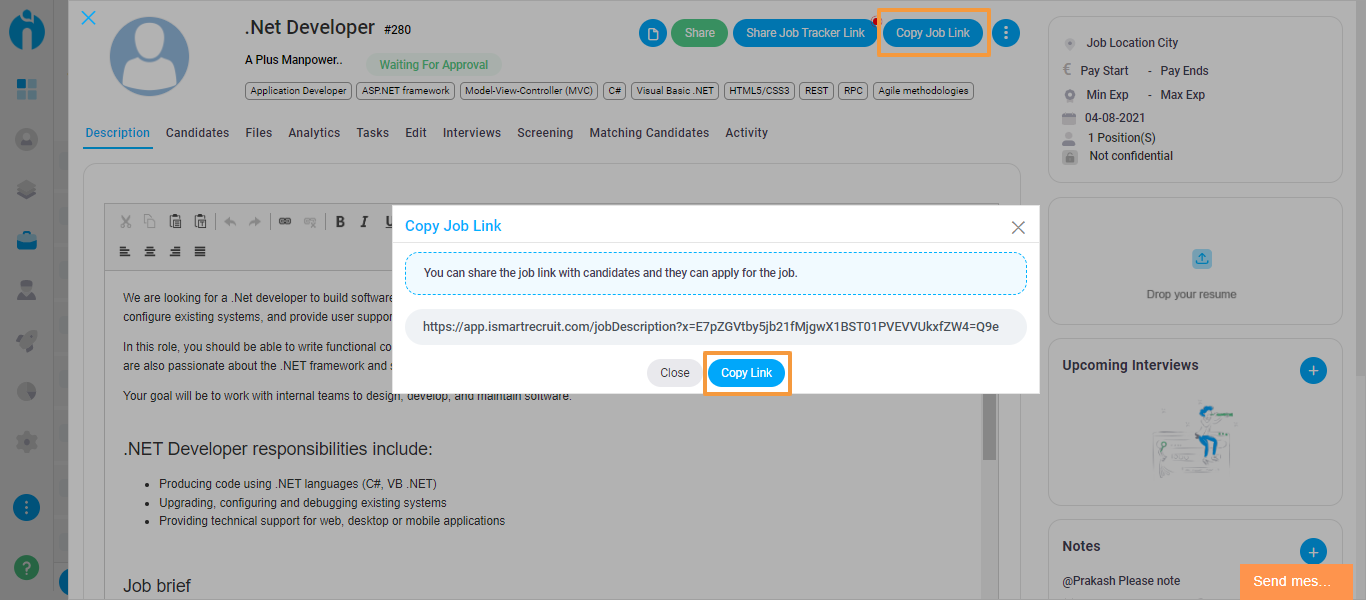 There are multiple places in the system from where you can access this Job Link for any Job. 
Jobs Screen - Grid View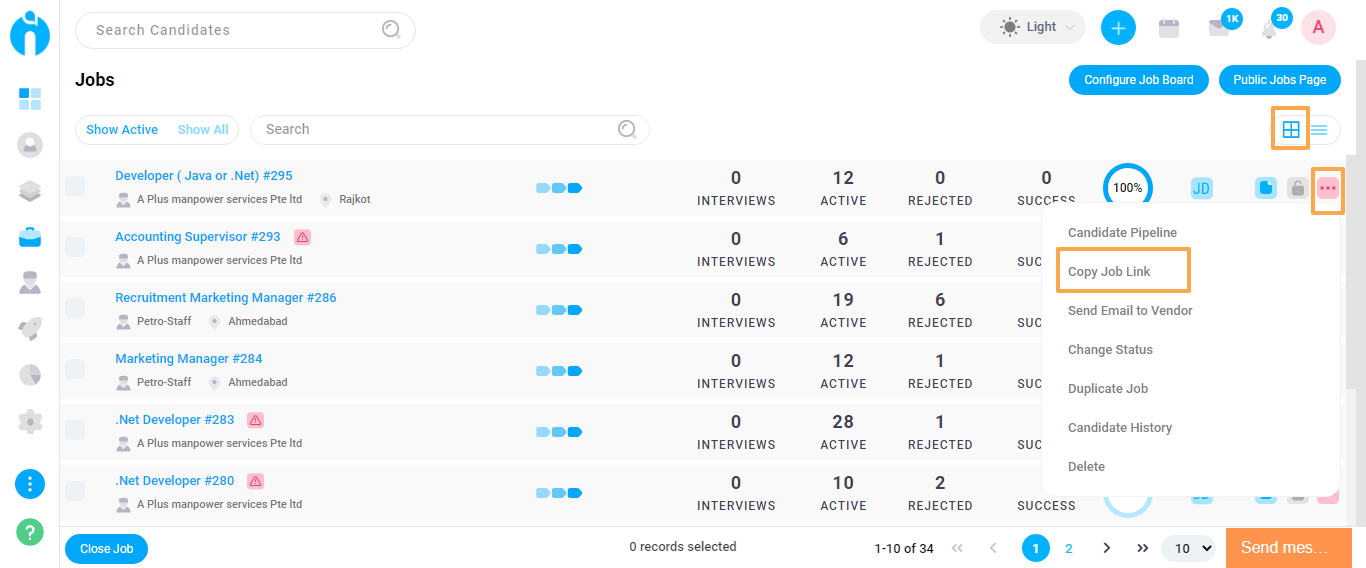 Job Screen - List View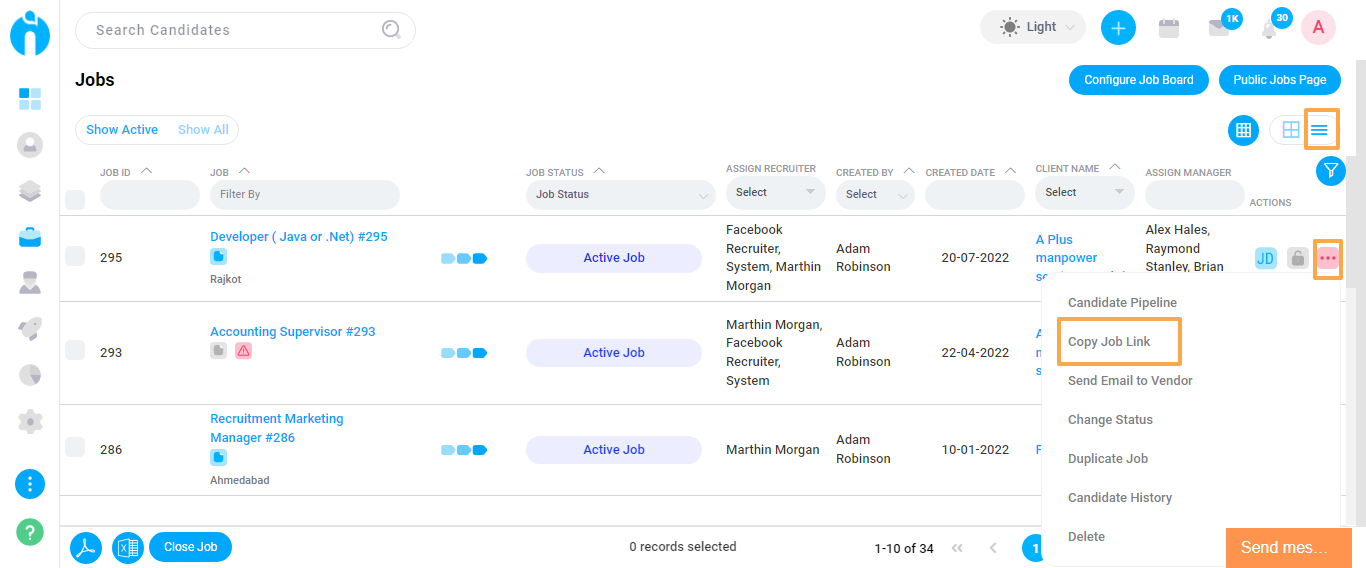 Job Information
When any Candidate clicks the link, they will be redirected to the application form of iSmartRecruit. Candidates can view the Job Description Page and can apply for the Job and Recruiters will get the Candidate's details into the system.
Job Description Page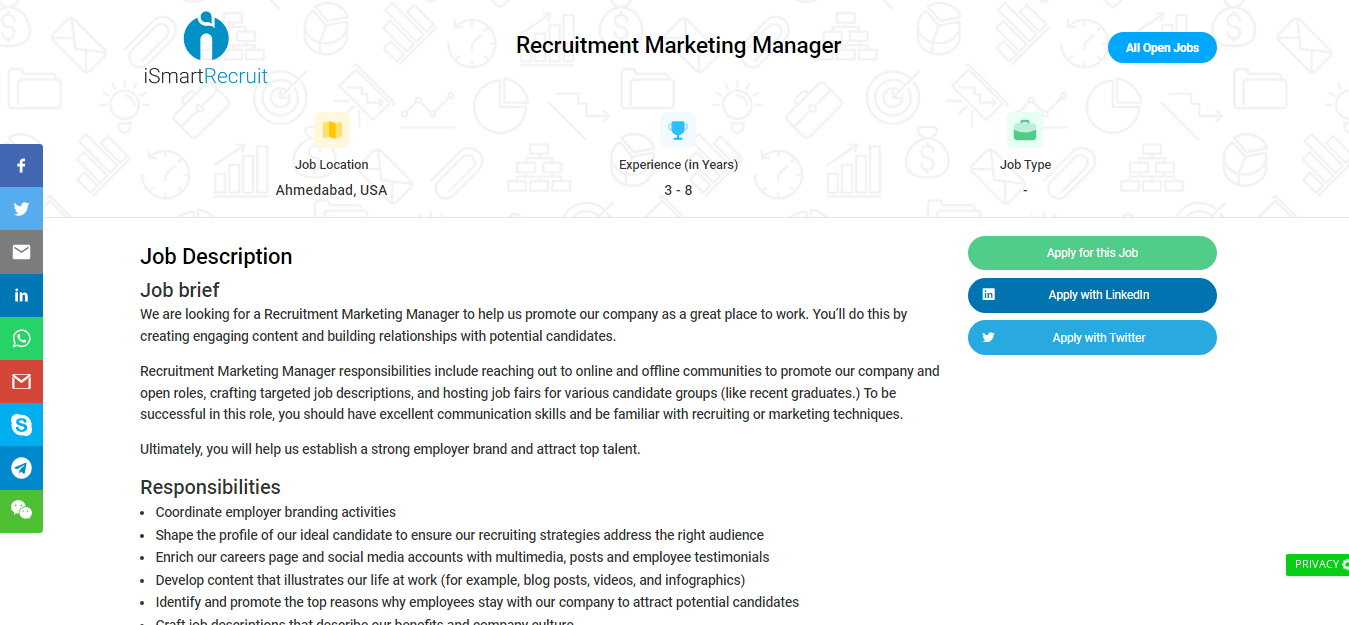 Job Application Page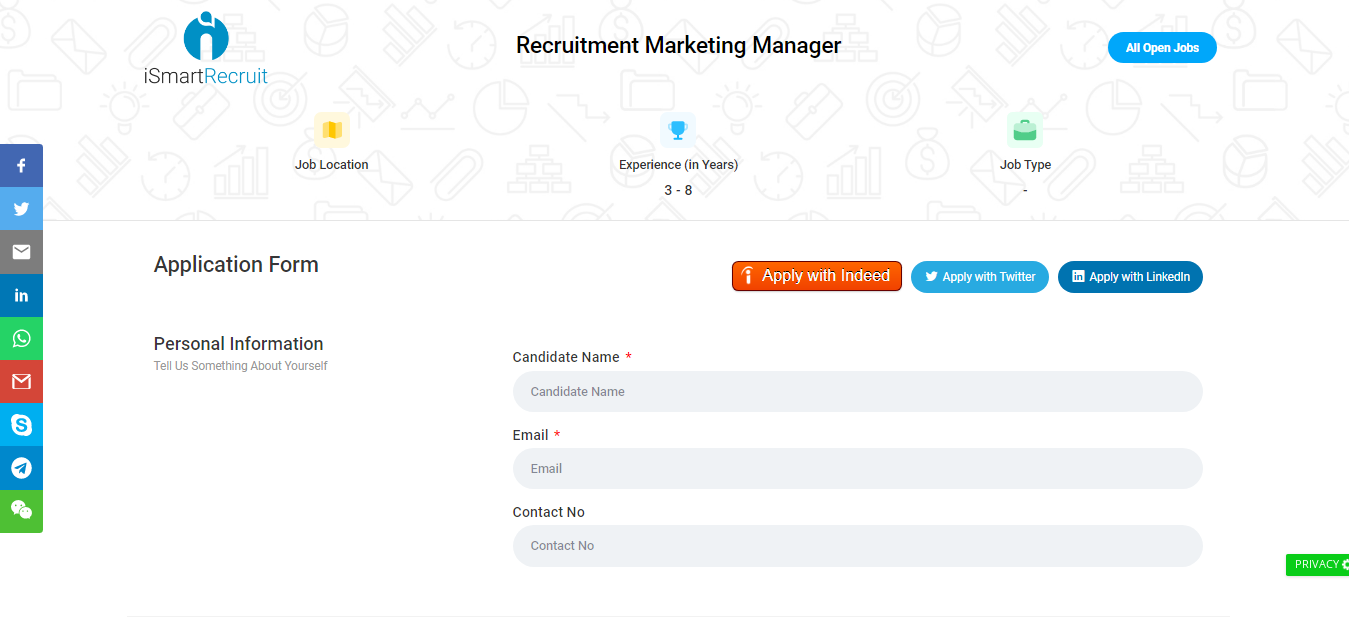 Tracking of Applied Candidates
To view the Candidates who are applying through the link and coming into the system, users need to go to the Candidate Pipeline Screen of a particular Job.
The Stage 'Applied' will contain all those Candidates who are coming by applying from various platforms into the system directly.