In the scenario when certain candidates are already employees of an existing client, you can lock them so that they do not get considered for jobs of other clients in the system. 
You can enable this feature as per client specifications. 
Navigation link: https://app.ismartrecruit.com/searchClient 
Enable block feature
Step 1: Visit the client module and open a  particular client profile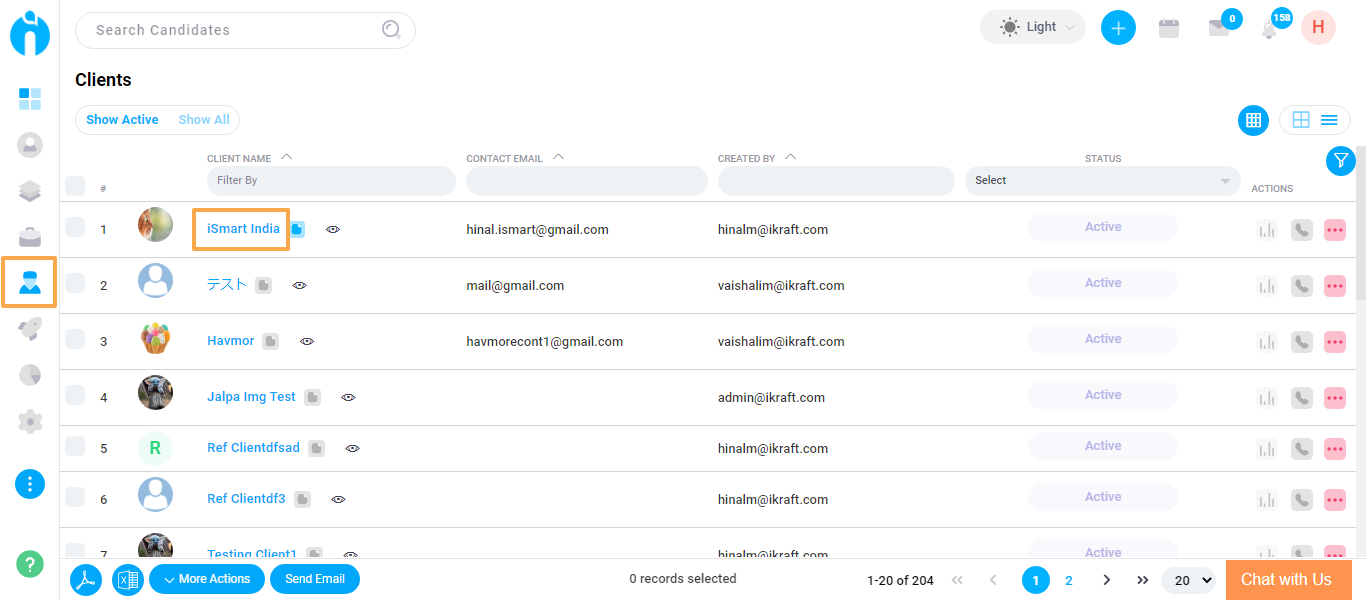 Step 2: Click on the Edit tab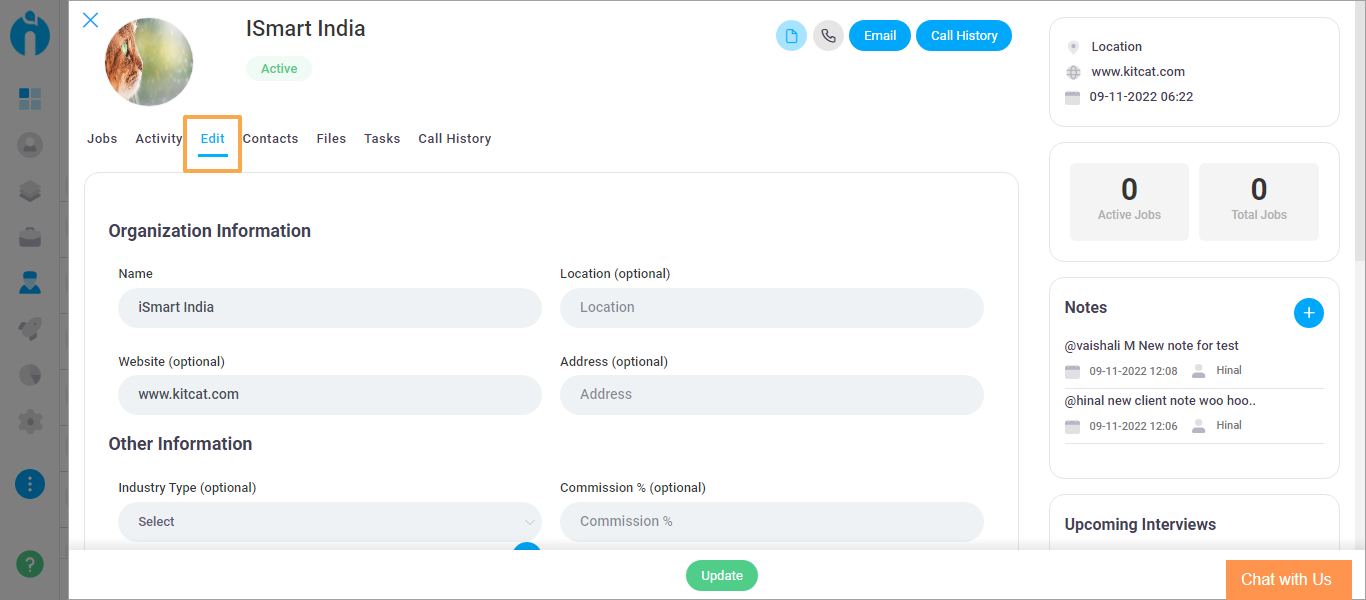 Step 3: Enable the option to block candidates of this client by adding a 'tick mark'.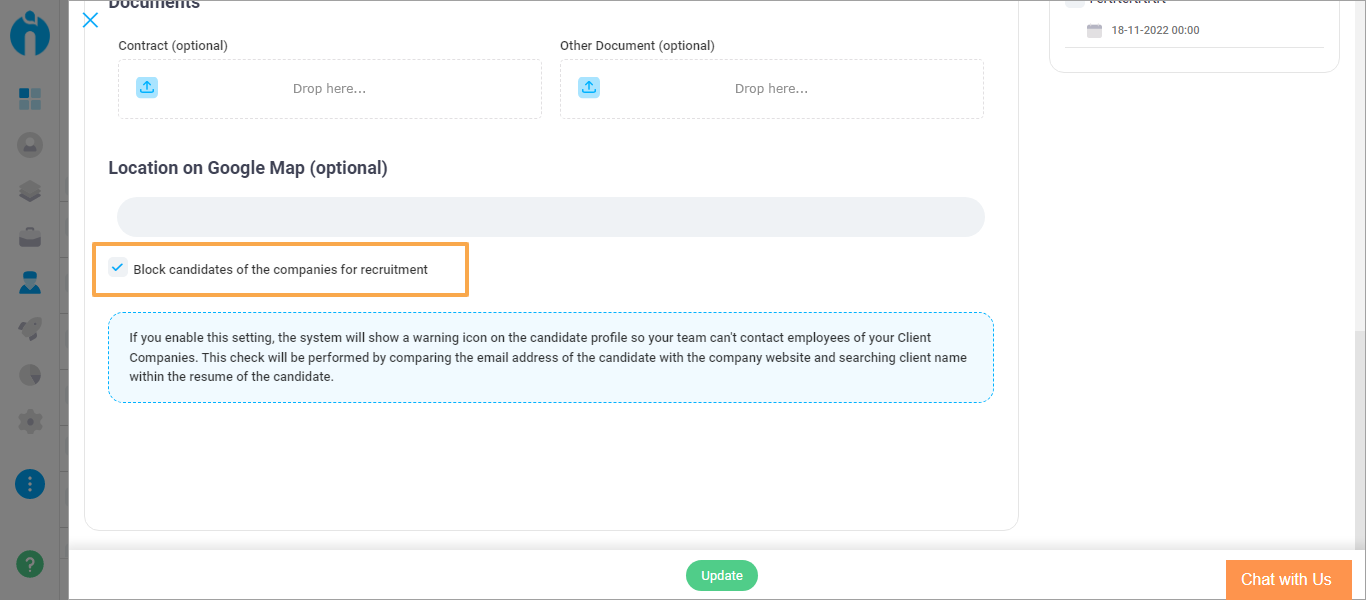 *Note: This check will be performed by comparing the email address of the candidate with the client's website and by searching the client's name within the resume of the candidate.  
Candidate of current client 
Once you enable the block feature in the client details, if any candidate is identified as an employee of the chosen client, the candidate profile will contain an icon reflecting that he/ she is an employee of the client. 
Navigation Link: https://app.ismartrecruit.com/quickSearch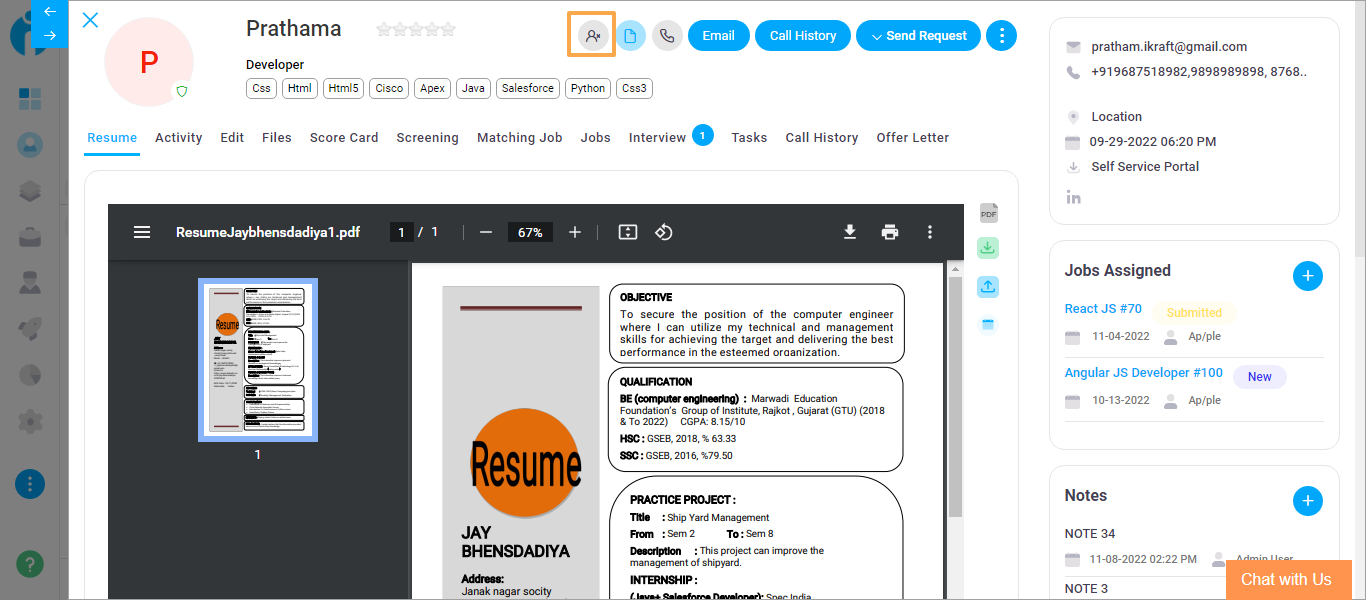 *Note: This will not restrict any user to process the candidate for other clients, it will simply reflect in the candidate profile as a warning icon.