You can integrate your email account with the system and start sending emails to clients from the system. iSmartRecruit supports two-way email integration to reduce navigating between two systems for email communications with the required people. 
For more information on Email integration, please refer to our detailed article on it. 
https://help.ismartrecruit.com/other/twoway-email-synchronization 
Send Email to Clients 
To perform email communication, you need to click on the Client module from the left-hand side menu option. 
Navigation Link: https://app.ismartrecruit.com/searchClient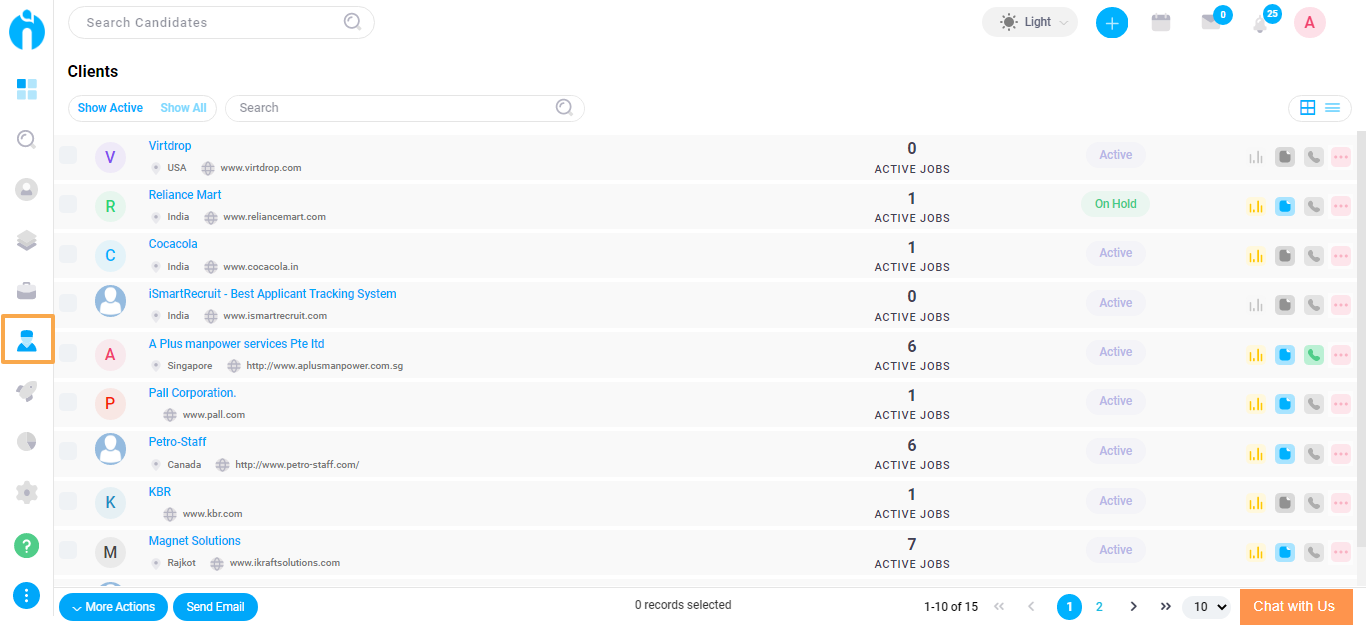 There are two ways through which you can send individual emails to clients.
Option 1
Select the client to whom you want to send an email and click on the "Send Email" button at the bottom.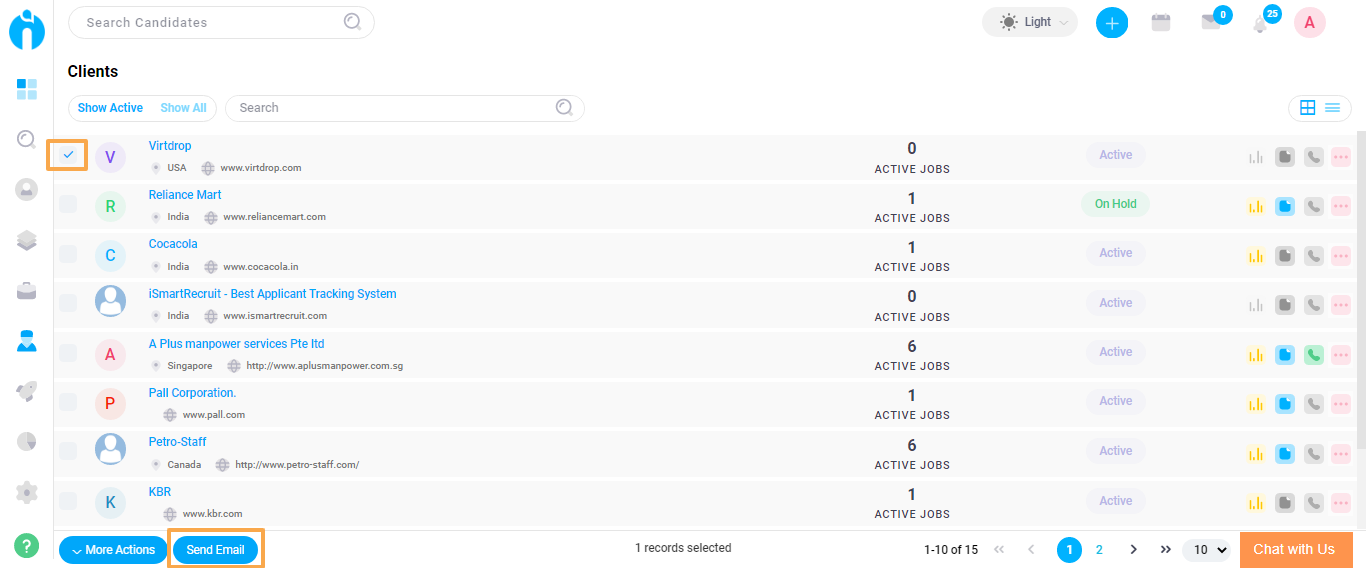 Option 2
You can also send emails to clients from inside their profile view. Click on the individual client name from the client module and click on the 'Email' button on the top bar.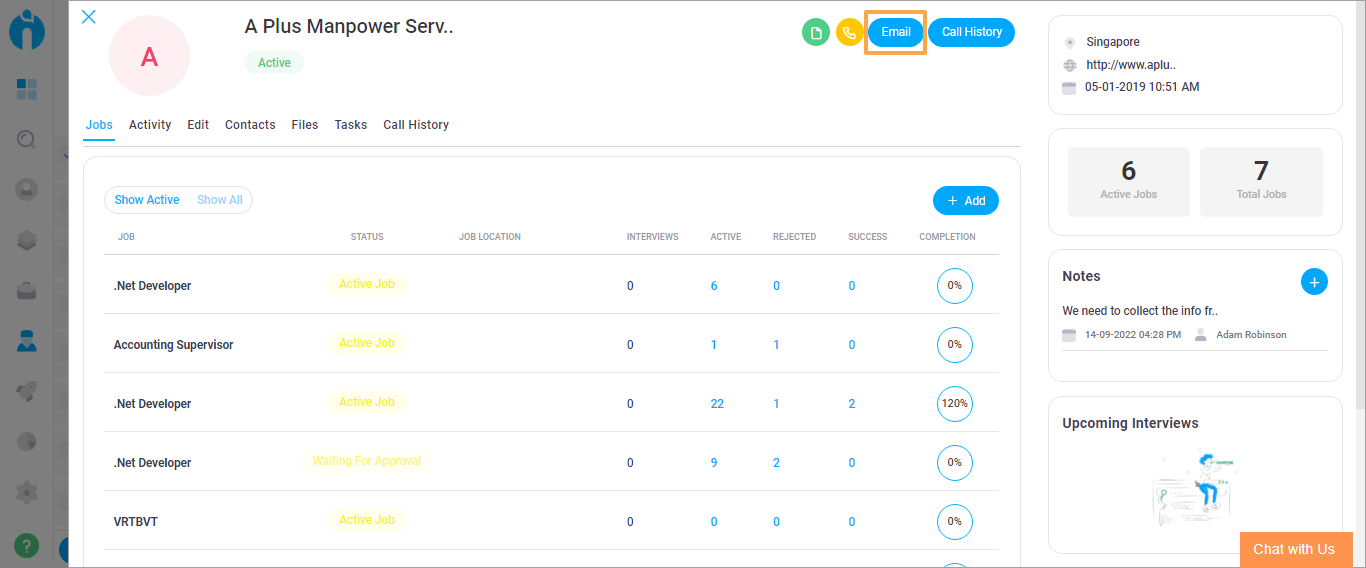 Both options mentioned above would lead you to compose an email. Send email dialogue box will appear, where you can add all email details, and click on the 'Send' button to send the email to clients.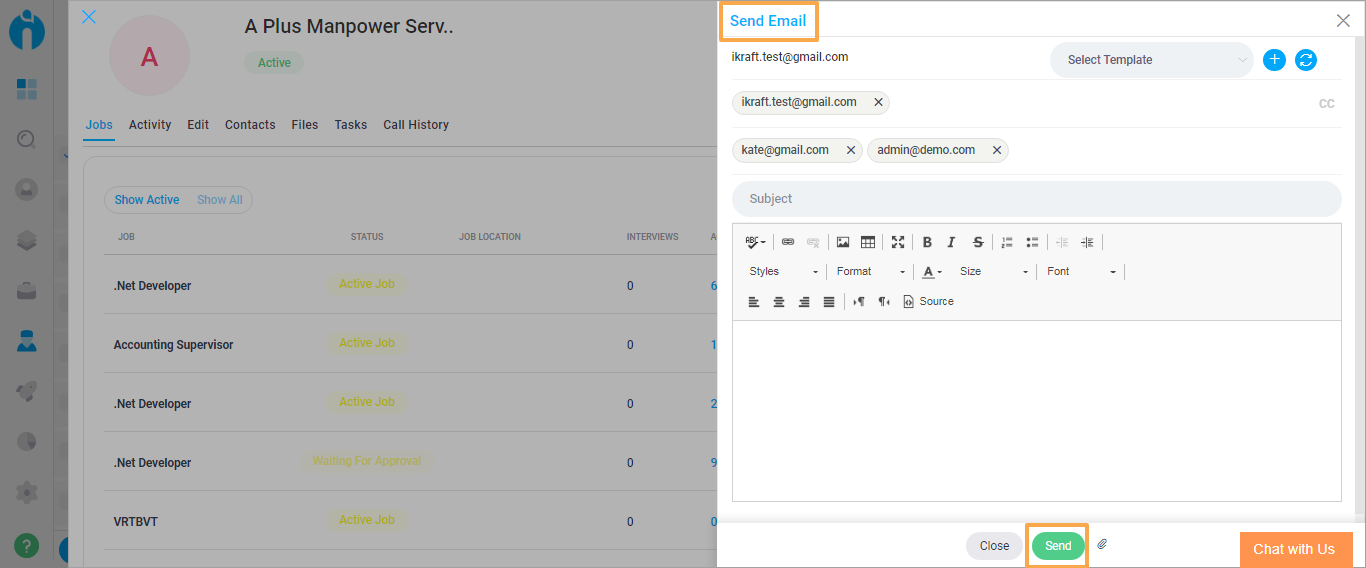 You can choose to use a pre-created email template while sending the email as well. 
To know more about creating new email templates, please refer to a detailed article - https://help.ismartrecruit.com/administration/templates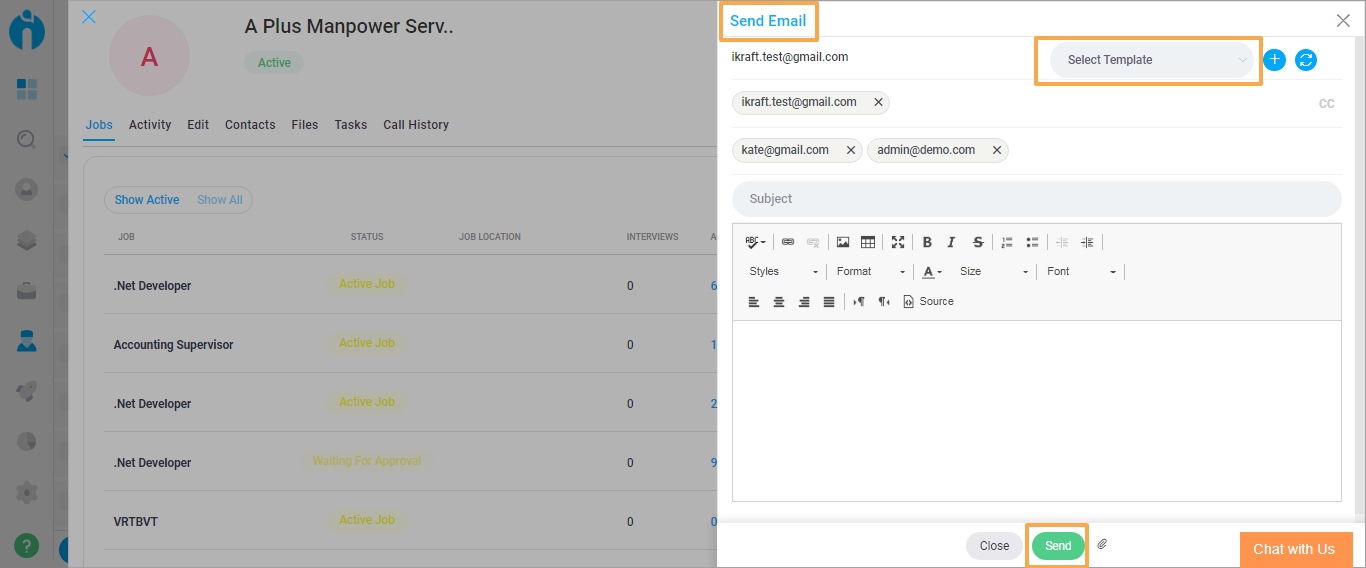 You can also add an attachment document if required to share with the Client via email.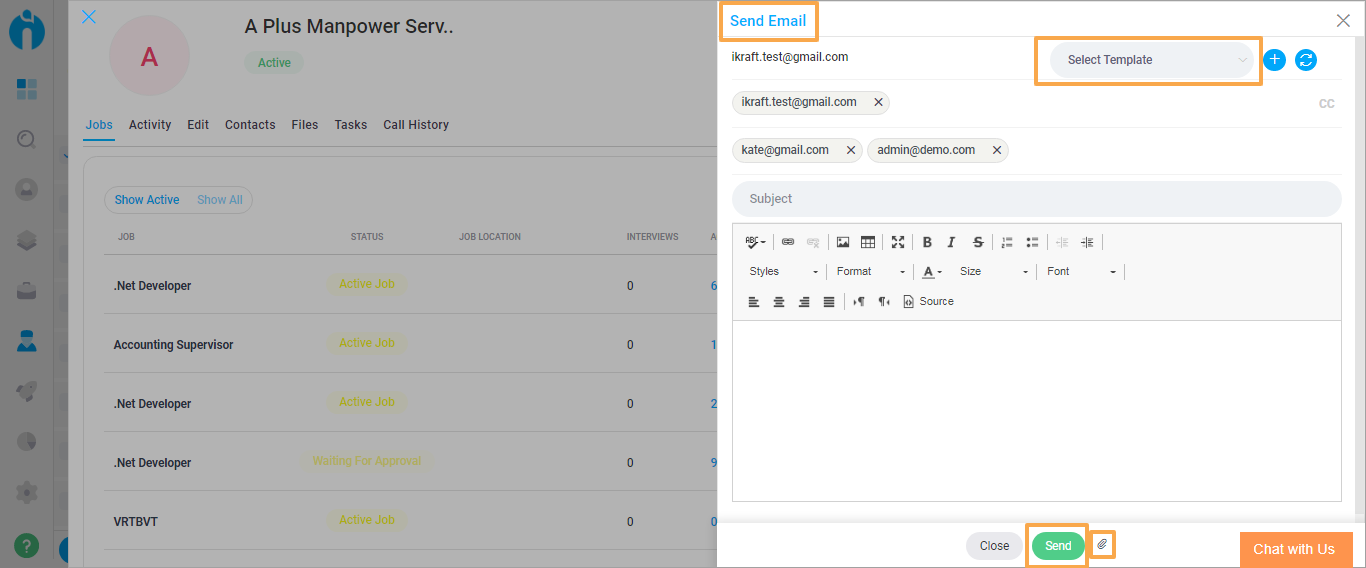 *Note: Email will go to all client Contacts added under the client. You can add or remove the contacts from the list while sending emails.