The system allows you to send the text messages to the Clients in the form of notification.
To send a Message, first you have to open the Client screen from the left side menu.
Navigation Link: https://app.ismartrecruit.com/searchClient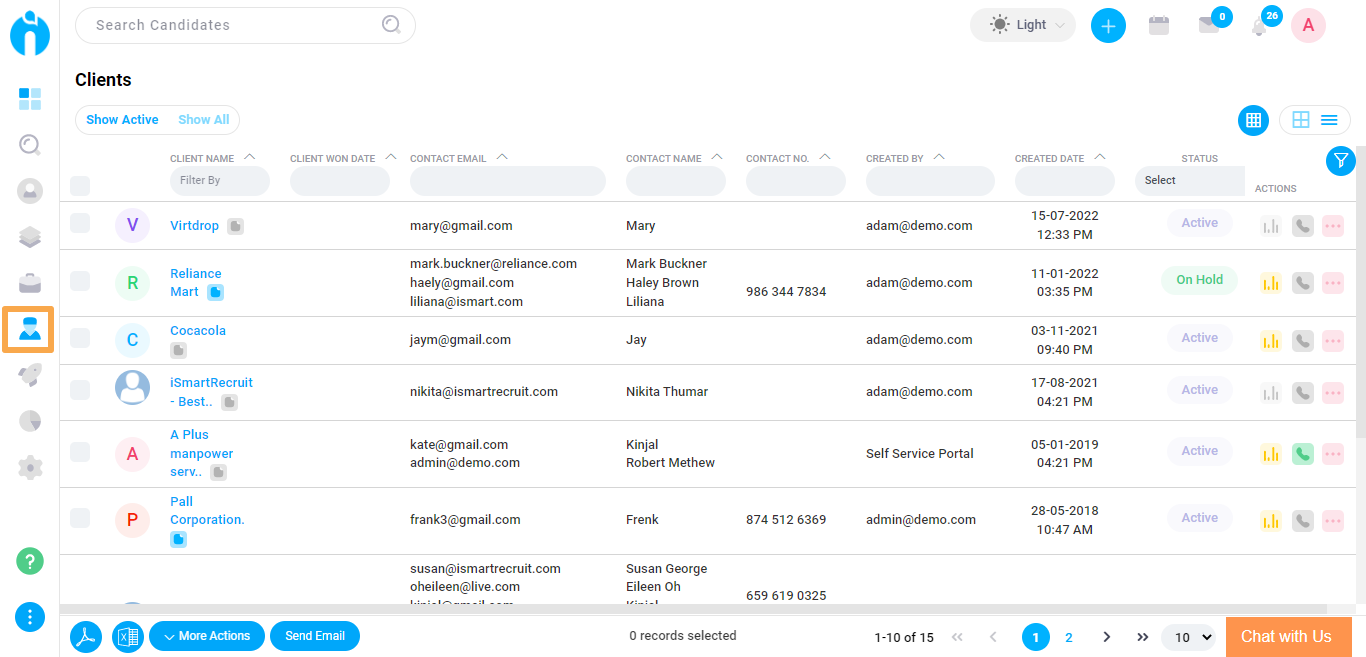 Open a particular Client and click on the Text Message button.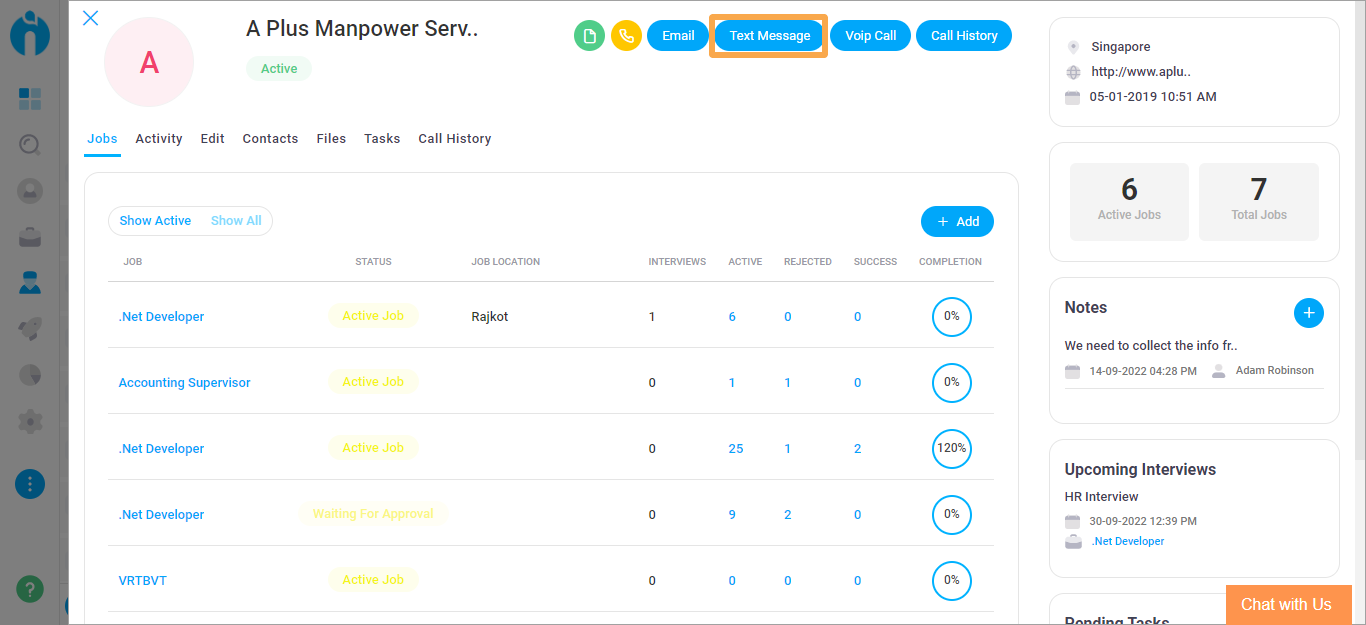 Once you click on the Text Message Button, the below screen will be visible.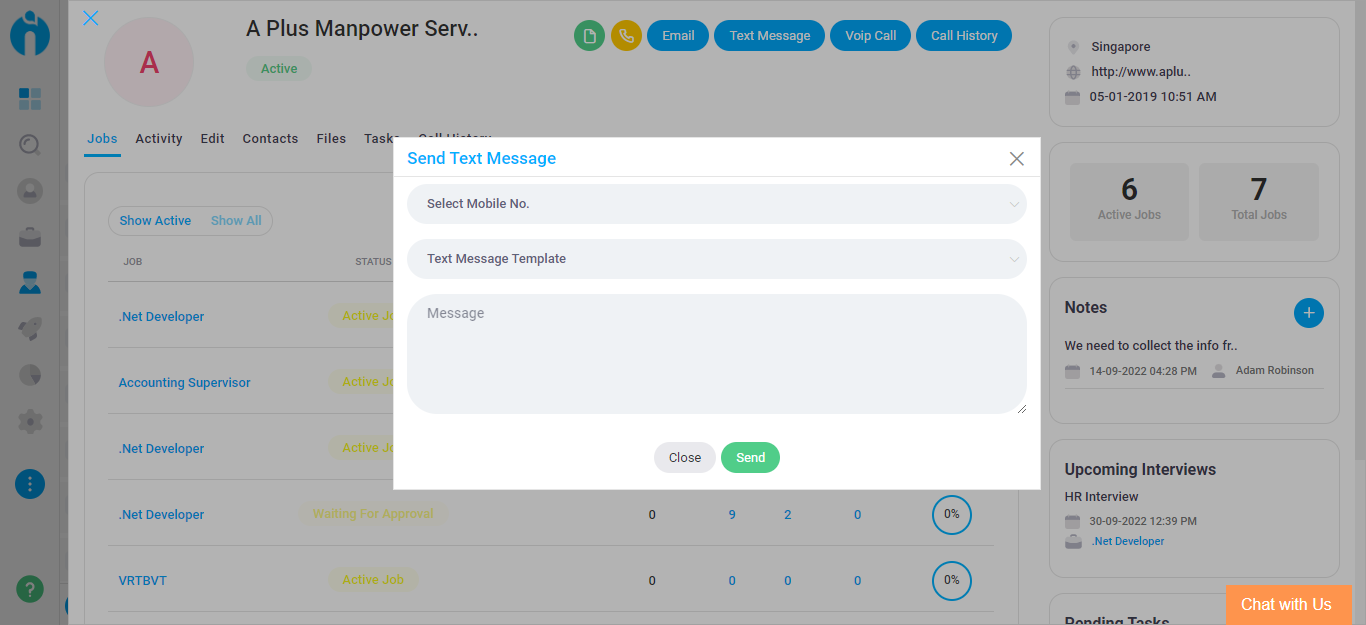 Mobile No. of Client will automatically fill if added to the system else you have to enter it manually. 
Select Template from the drop-down or insert a Text Message inside the message box and click on the "Send" button.
Here you can get a two-way SMS synchronization option, where you can track all the SMS which are being sent and received for the Candidates & Clients. 
Note: You can integrate with any third-party SMS gateway which supports HTTP-based integration or you can subscribe to Twilio SMS for sending Messages to Clients.
For more information, you can visit the website of Twilio: https://www.twilio.com/