To conduct various tests such as psychometric tests to evaluate your candidates, you can integrate with the Central test, and send test-related emails to Candidates from within the system.
To integrate your Central Test account with iSmartRecruit, visit the Admin module, click on the Integration tab and select Central Test.
Enable the toggle and add your Central test login details in the fields mentioned. 
Follow the steps in your Central Test account as well to configure iSmartRecruit with it. 
Visit the Configuration button in the Account Management option of your Central Test Account.

Add the details as per your requirements. 
Make sure to request your iSmartRecruit Support team for details related to Assessment Completed Webservice URL and Assessment Started Webservice URL.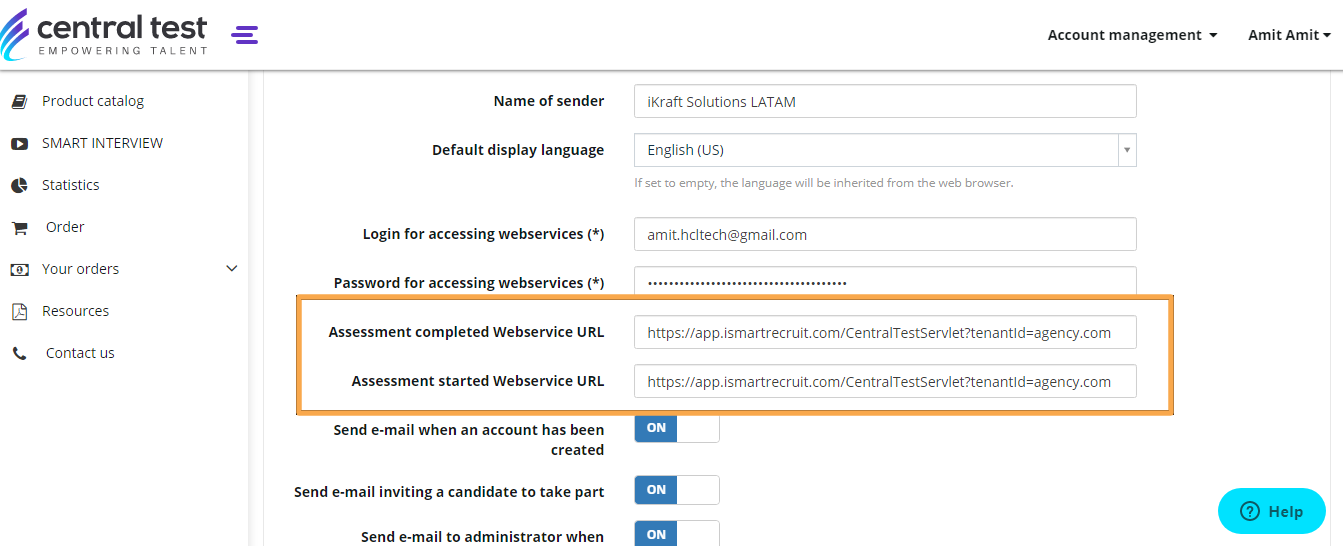 This will successfully integrate your Central Test account with iSmartRecruit. 
Send the tests to your Candidates.
Visit the Candidates module from the left-hand side menu.
Open the required Candidate and click on Send Request, thereafter Central Test.
Select the assigned Job and the relevant Tests from the dropdown list. 
Click on Create Test and it will automatically send a test to the Candidates' email addresses.
You can track the progress and evaluation of all the tests given under the Participants tab in your Central test account.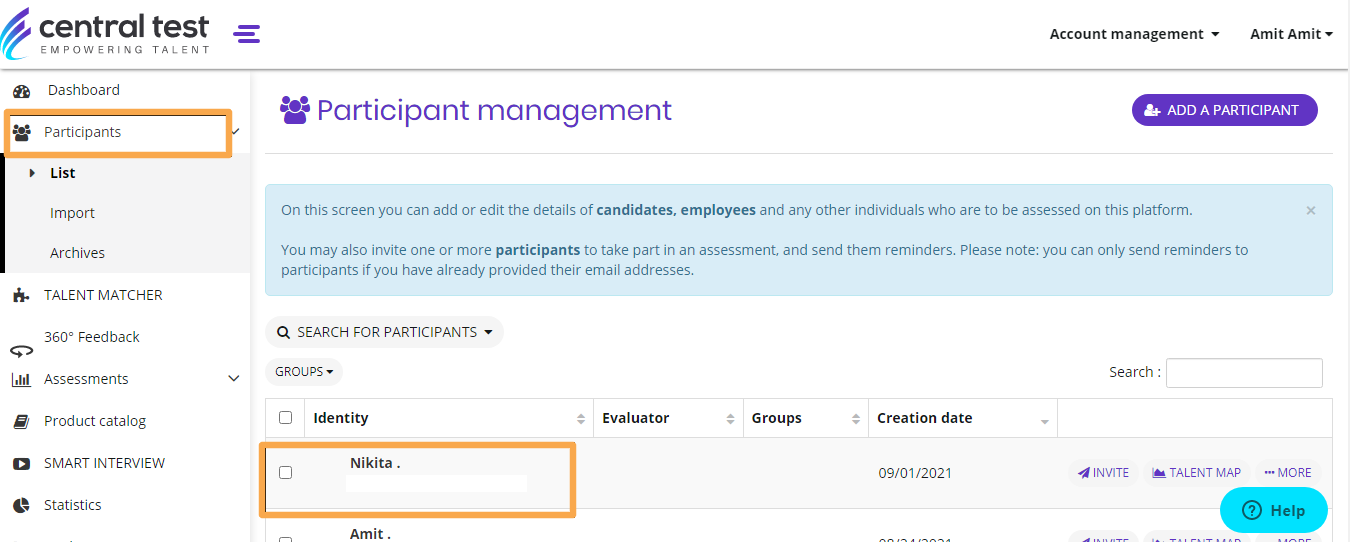 Track all progress in your Central Test Account. Also, create and customize tests as per your needs and your subscription plan with them.