Along with your subscription to iSmartRecruit, we provide you with a Mass Mailing feature. You can use this functionality with the system to send emails in bulk to your candidates, clients or leads.
In can you run separate mail campaigns and have an existing Mail Chimp account, you can integrate the account with the syetma and transfer all contacts from within the system to your Mail Chimp account, to run and track the reachability of your email campaigns.   
Integration tab in the Admin module. 
Navigation Link: https://app.ismartrecruit.com/admin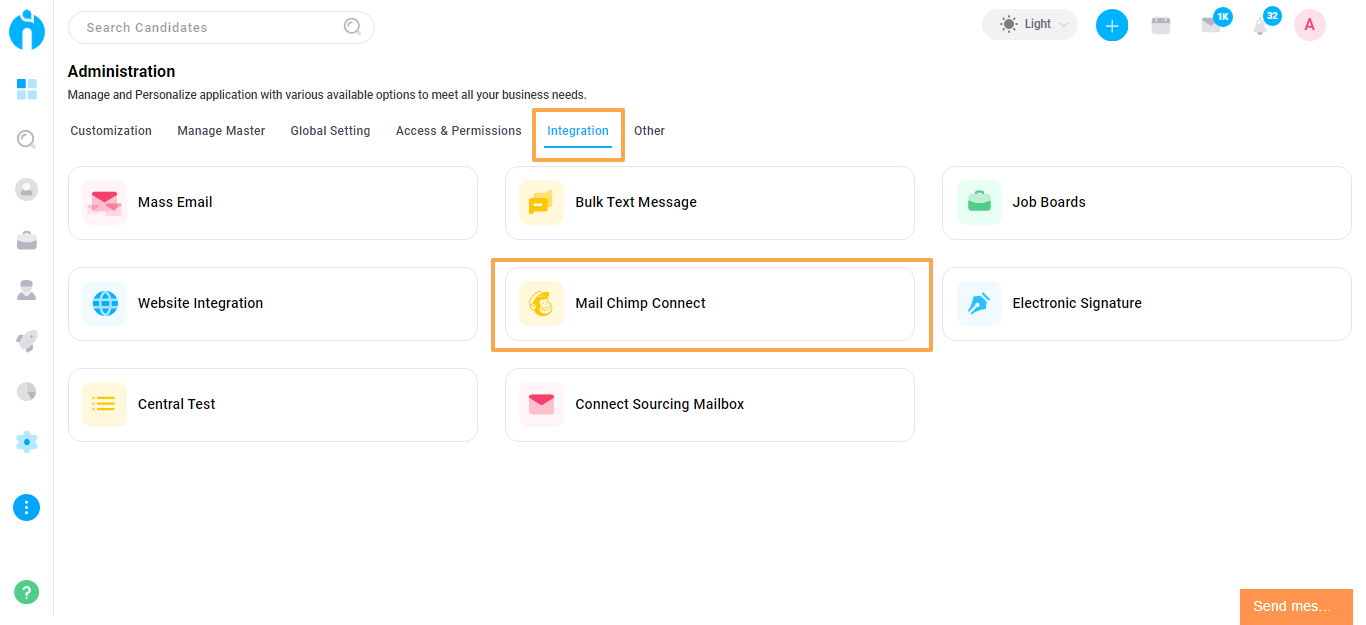 Click on the Mail Chimp Connect button to add the Mail Chimp API key and data Center to integrate your account. 
Navigation Link: https://app.ismartrecruit.com/mailChimpConnect