The creation of duplicate Jobs is required when there is a need for promoting the Job with similar details for the same or different Client. It will help to save you lots of time and energy spent in creating similar jobs multiple times in the system. 
Follow the below-given steps to add a duplicate Job.
Step 1: Go to 'Job' from the left-hand side menu option and you will get redirected to the 'Active Job' screen. You need to click on the three dots, which are on the right-hand side, where you can get the 'Duplicate Job' option.

Navigation Link: https://app.ismartrecruit.com/openJob
Step 2: Open a particular job and under the three dots icon, click on the Duplicate Job option.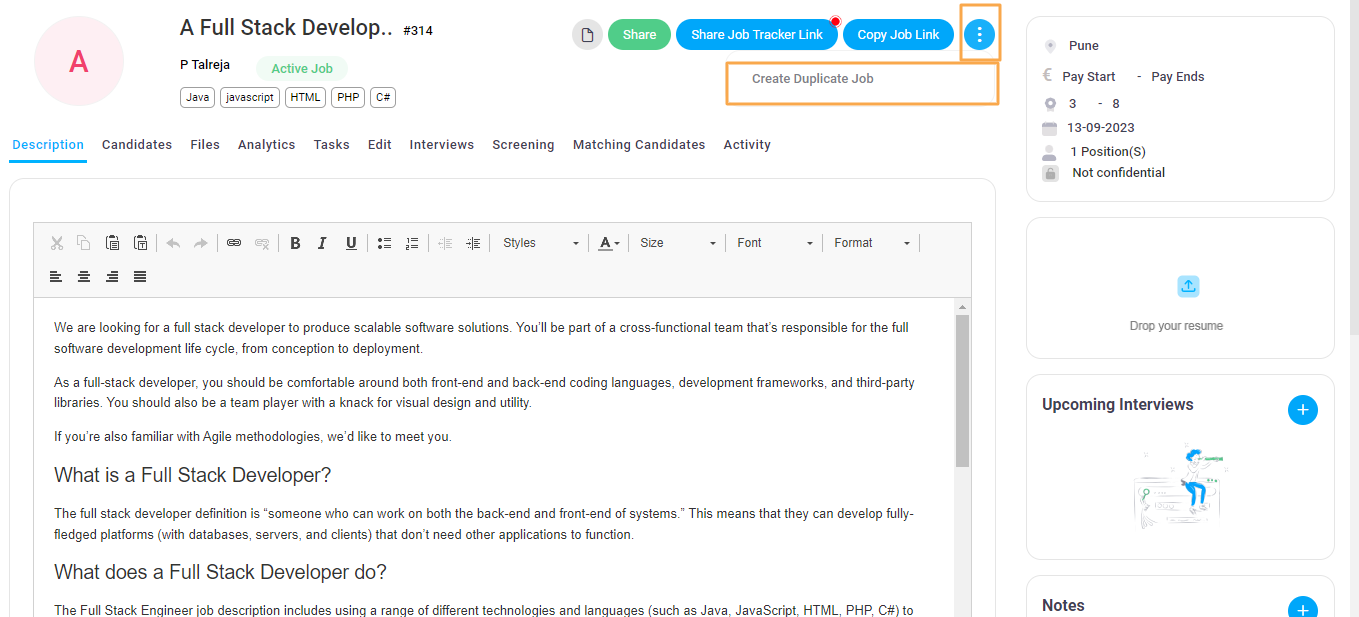 Step 3: Add or update minor details if required and click on save to create a new job.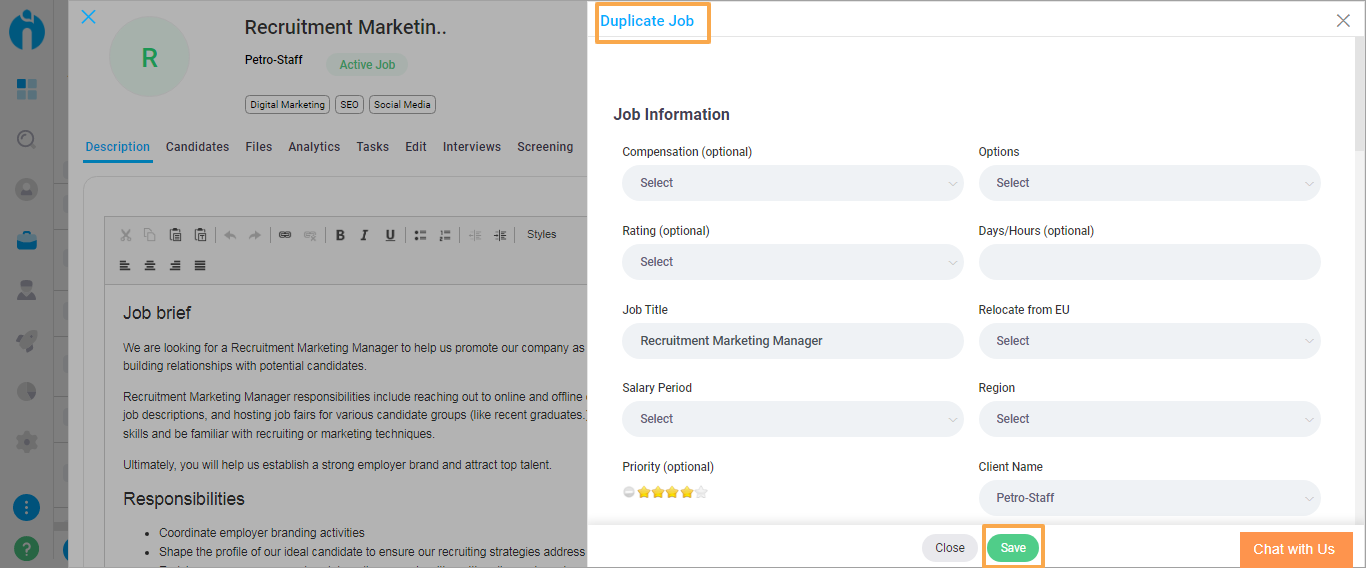 Step 4: Once you have duplicated the Job you will see the Job in the Active Job screen.