Whenever a Lead is converted to a Client, the users can review the Status History of leads to check from what stage the lead was converted to a Client as well as they can also track how much time it took to set the Lead as their Client. 
This is also used when the real owner of the lead is absent and not able to complete the task, others can check the history and perform further action on it.
To check the status history of the  Lead, follow the below-given steps.
Step 1: Click on the Leads module from the left-hand side vertical bar.
Navigation Link: https://app.ismartrecruit.com/searchProspect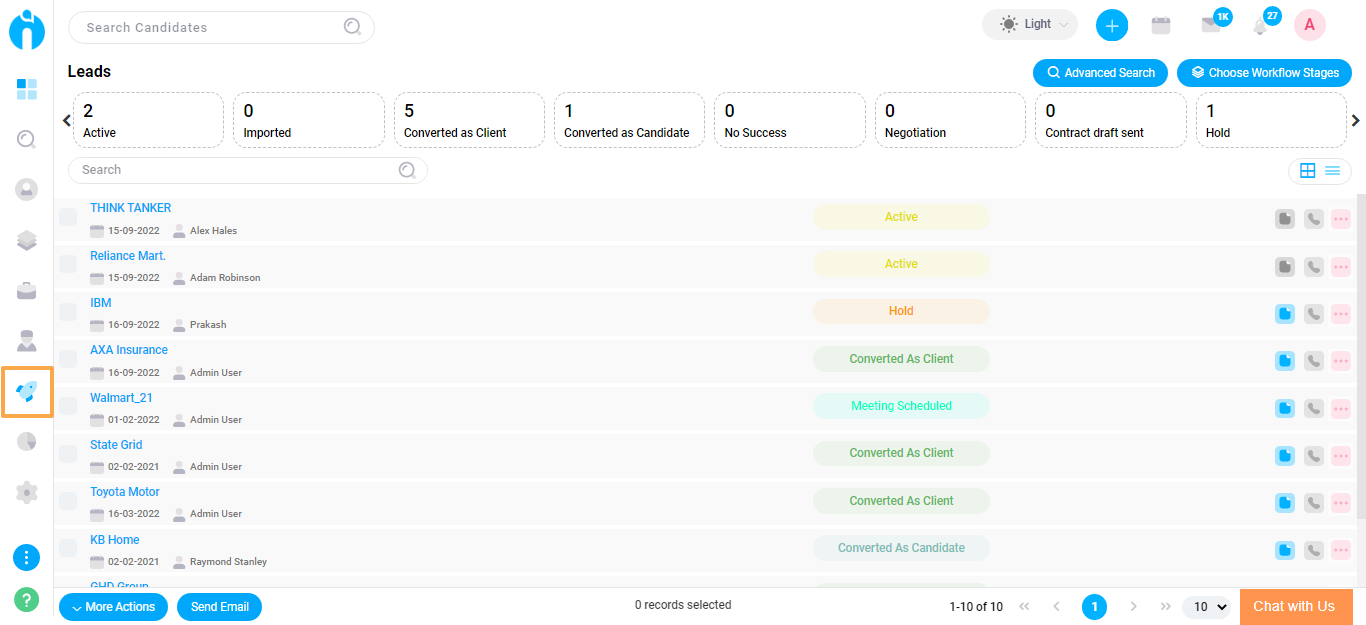 Step 2: Click on the three dots from the right-hand side of individual lead, and choose the option of 'Lead Status History'.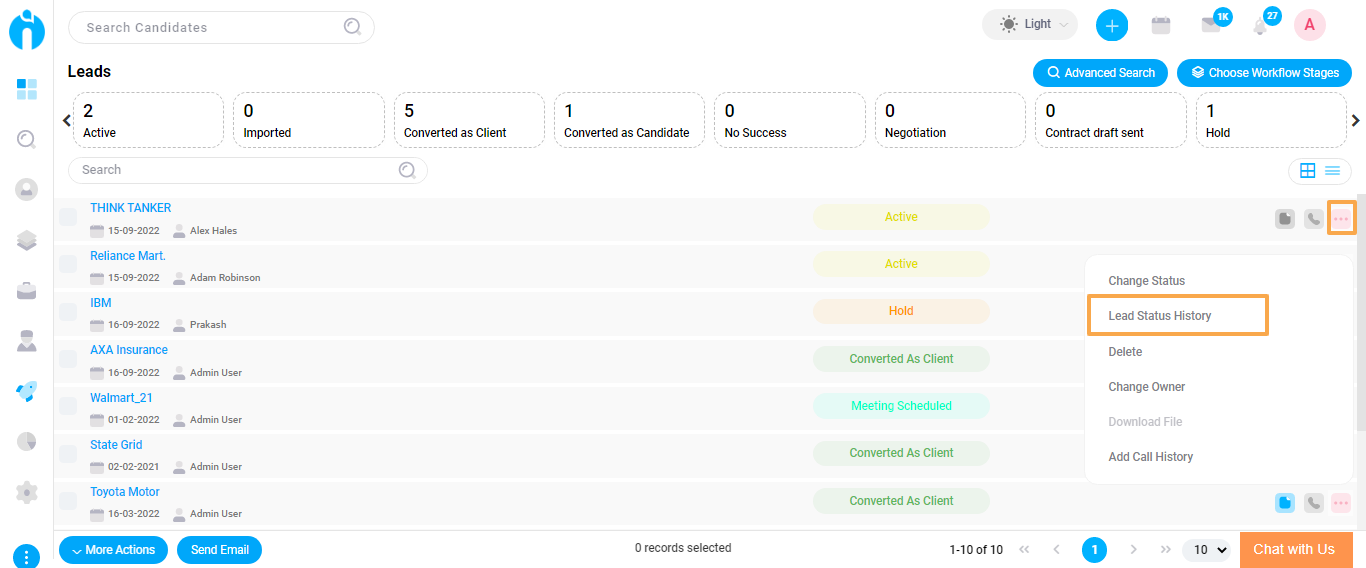 Step 3: You will be able to see the dialogue box, which contains the date & time when the status was changed along with the user details who performed the activity of changing the status.