Leads are equal to Sales CRM where you can manage your complete sales activities, see detailed company and contact records, and view communication history in one place so you can manage leads without the hassle.
To add the lead into the system follow the below steps.

Step 1: Go to the Leads from the left-hand side menu option, you will get redirected to the 'Manage Lead' screen.
Navigation Link: https://app.ismartrecruit.com/searchProspect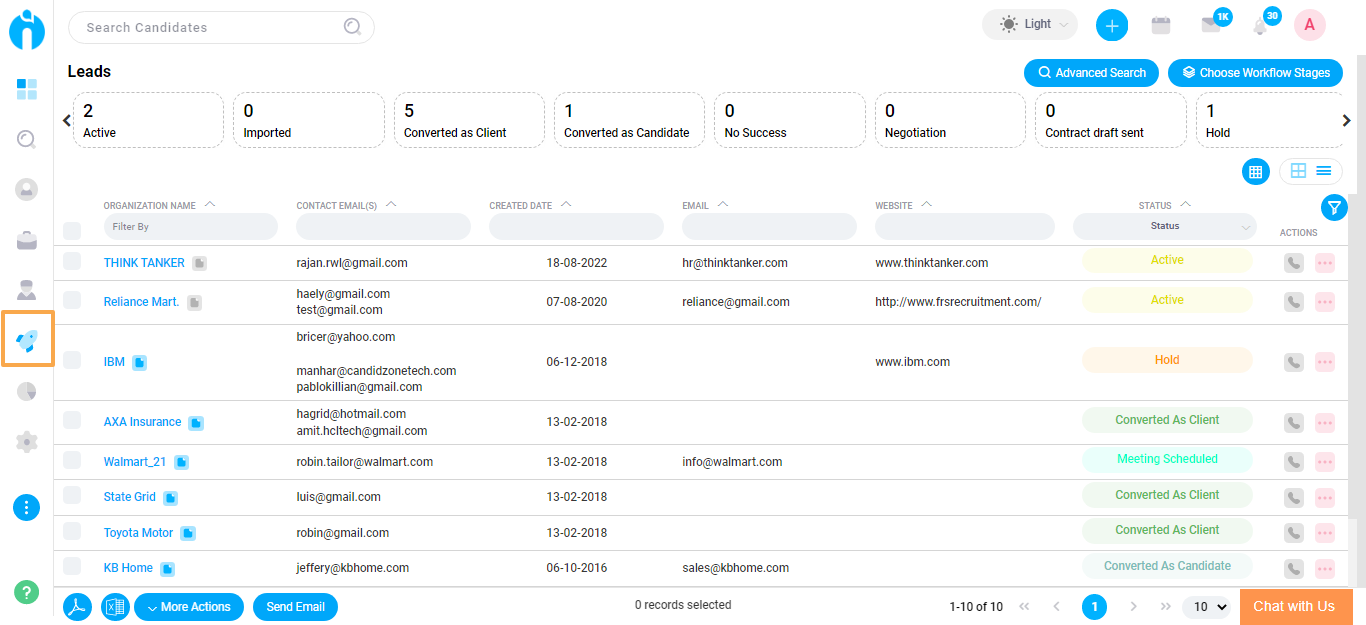 Step 2: Click on the + icon and select Add lead button to create a new lead in the system.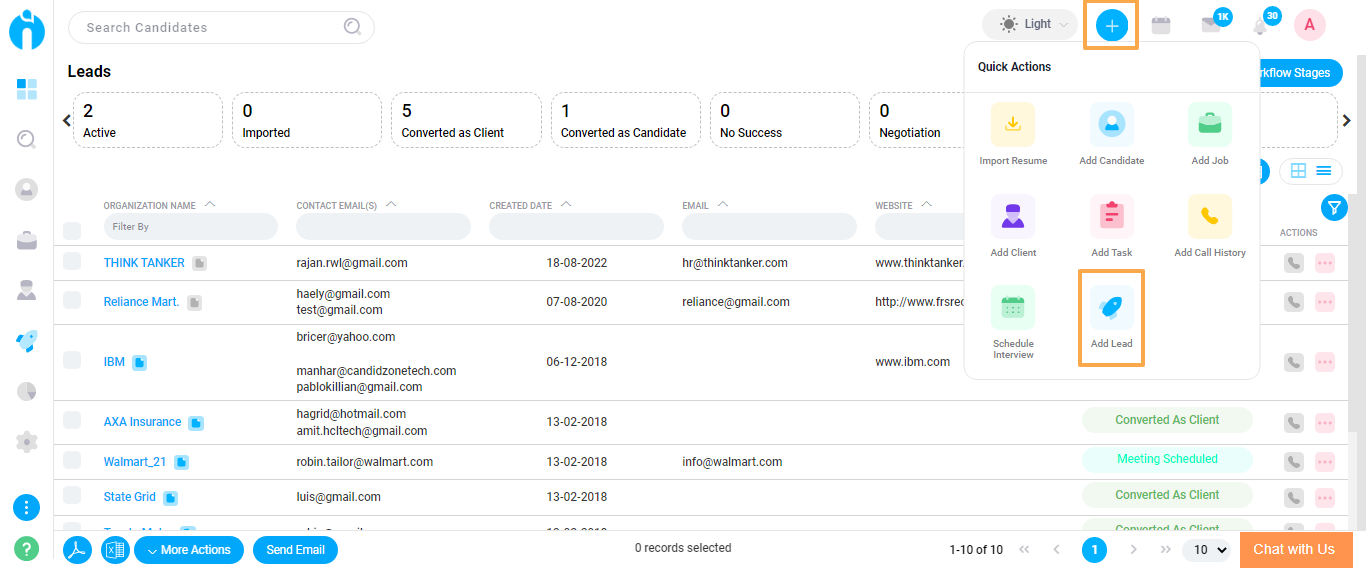 Step 3: Add required details in the Lead form and click on the 'Save' button to save the lead in the system.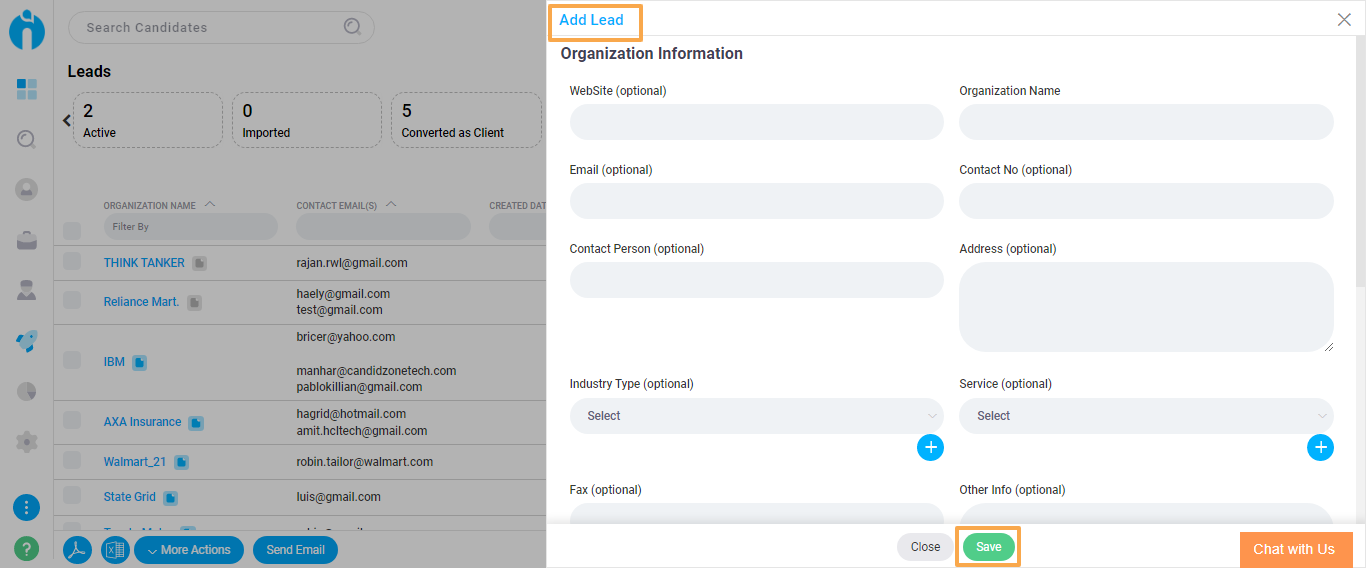 View Lead 
Once you add the Lead you will be able to see the lead in the 'Manage Lead' screen, under Grid view and List view. 
Grid View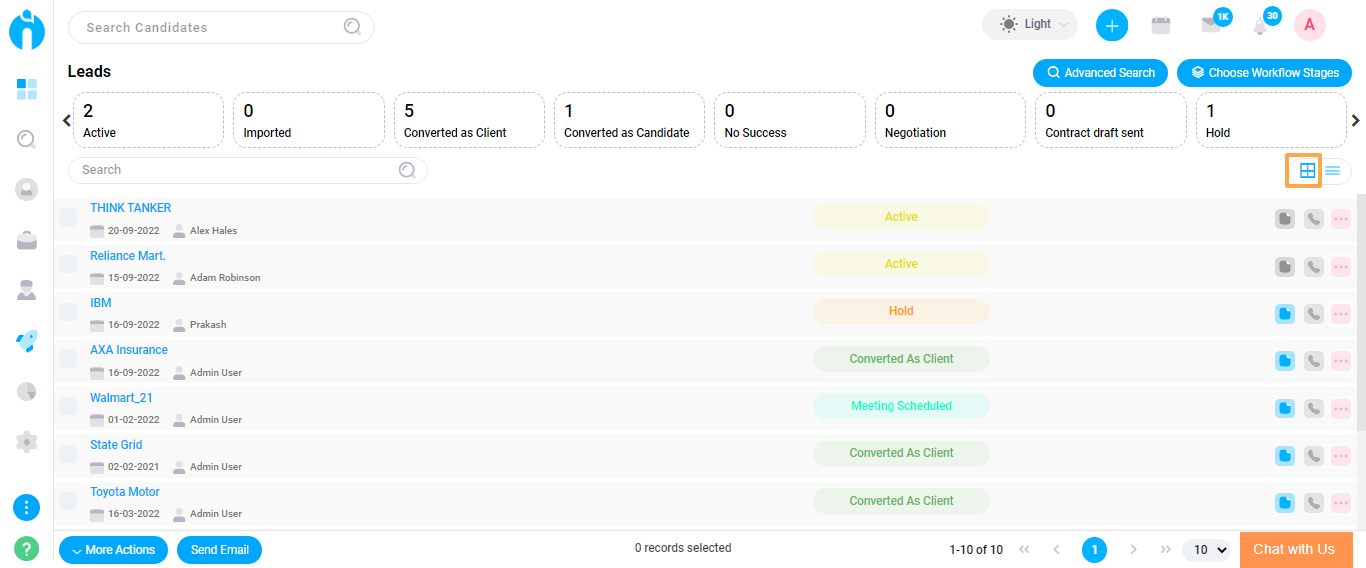 List View