The client self-service portal allows your clients to access the candidate's resumes that you have assigned to their jobs.
Step 1: Click on the "Clients" option from the left-side menu on the dashboard.
Navigation Link:  https://app.ismartrecruit.com/searchClient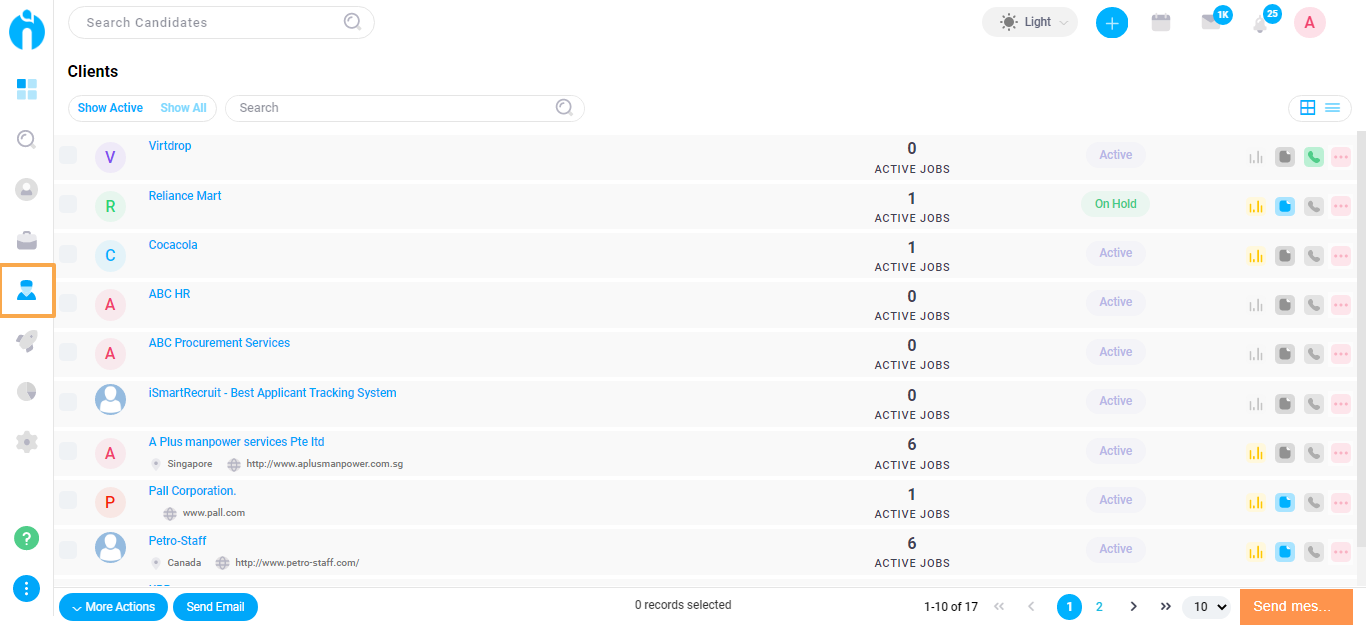 Step 2: Click on the Client's Name to open the Client View dialogue box and go to the Client Contacts tab.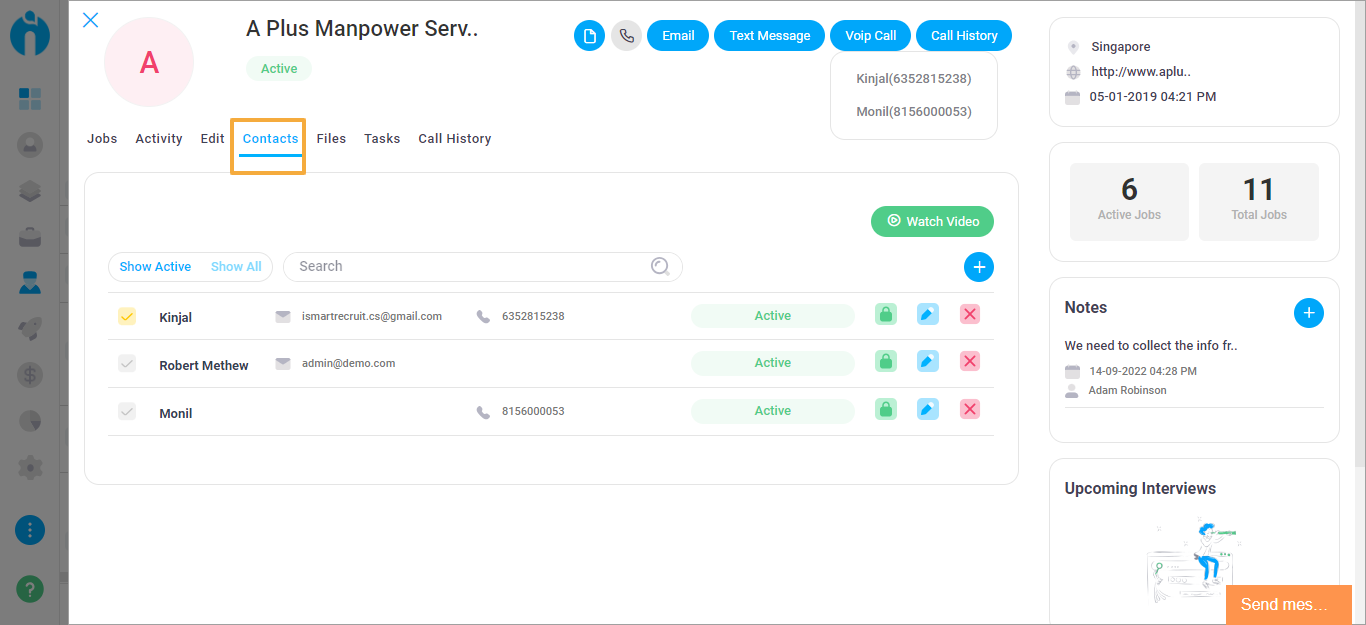 Step 3: Click on the plus icon inside the Contacts Tab to create Contact's record in the system.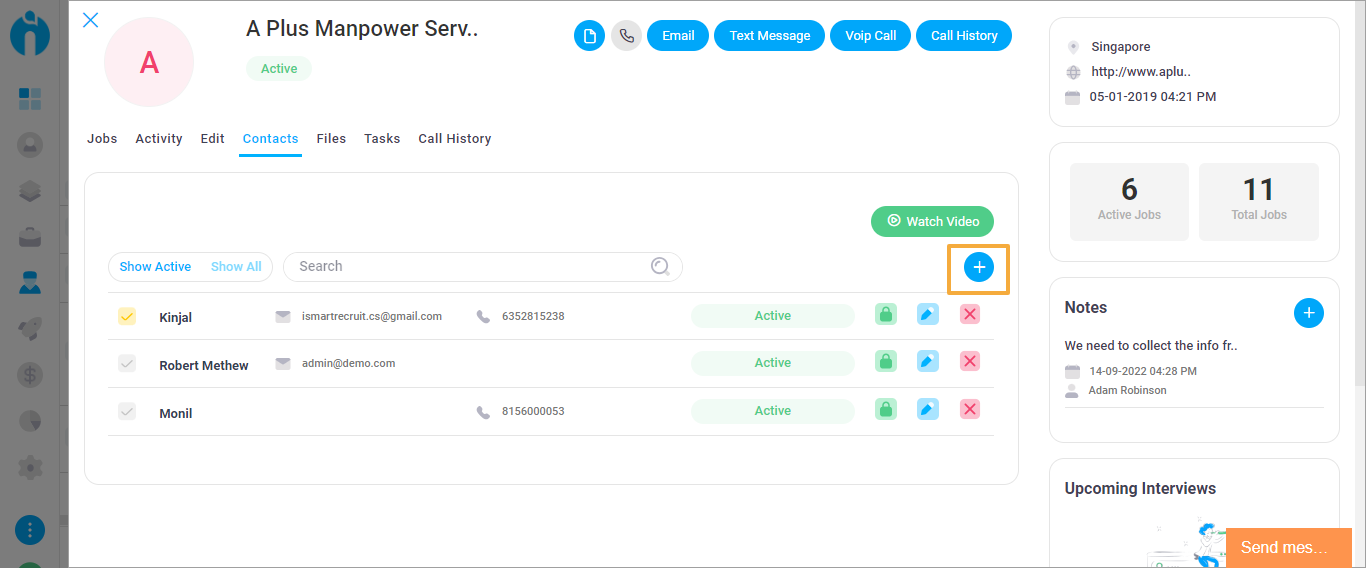 Step 4: Click on the Gray Lock icon to add the contact person's email address, where a link to register themselves and generate a password gets sent.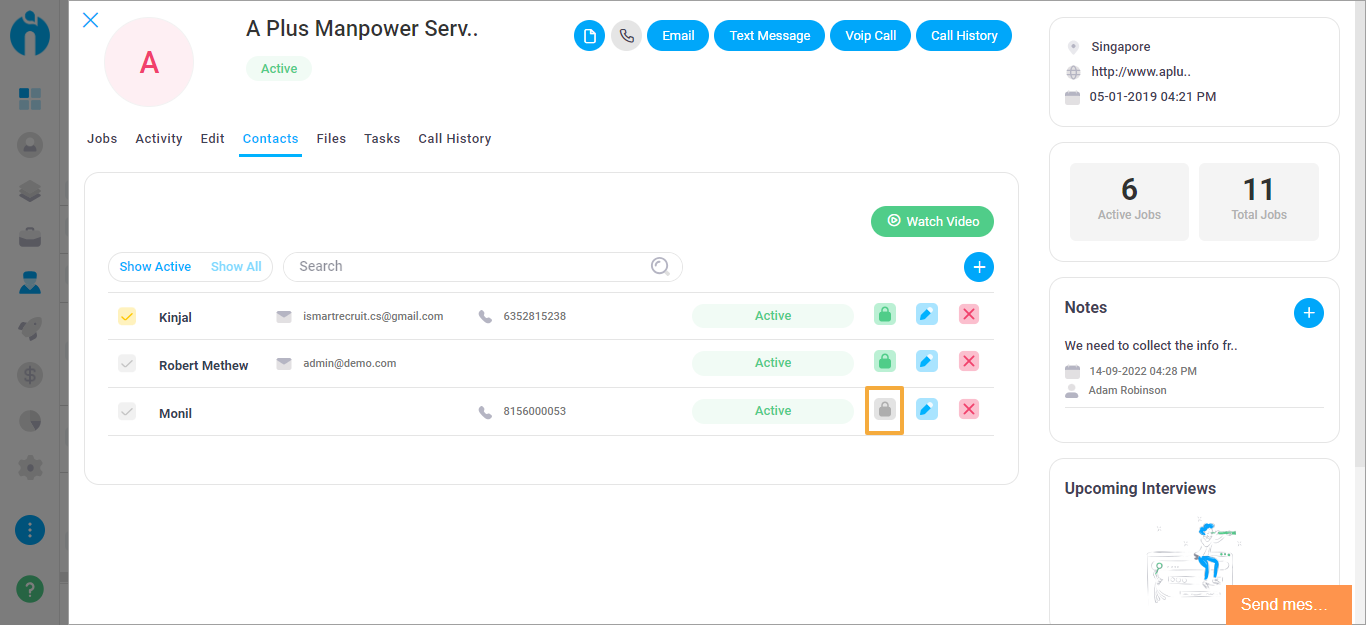 Step 5: Add the email address as the username of the contacted person.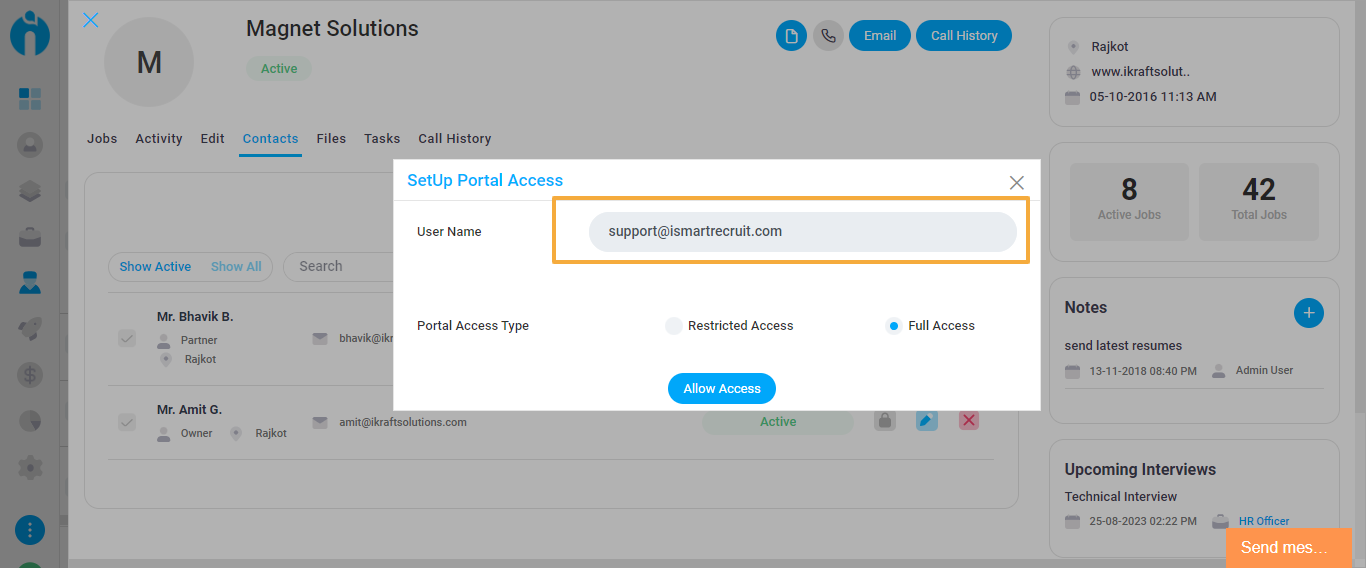 Step 6: Choose to provide them with either Restriction Access or Full Access to the self-service portal.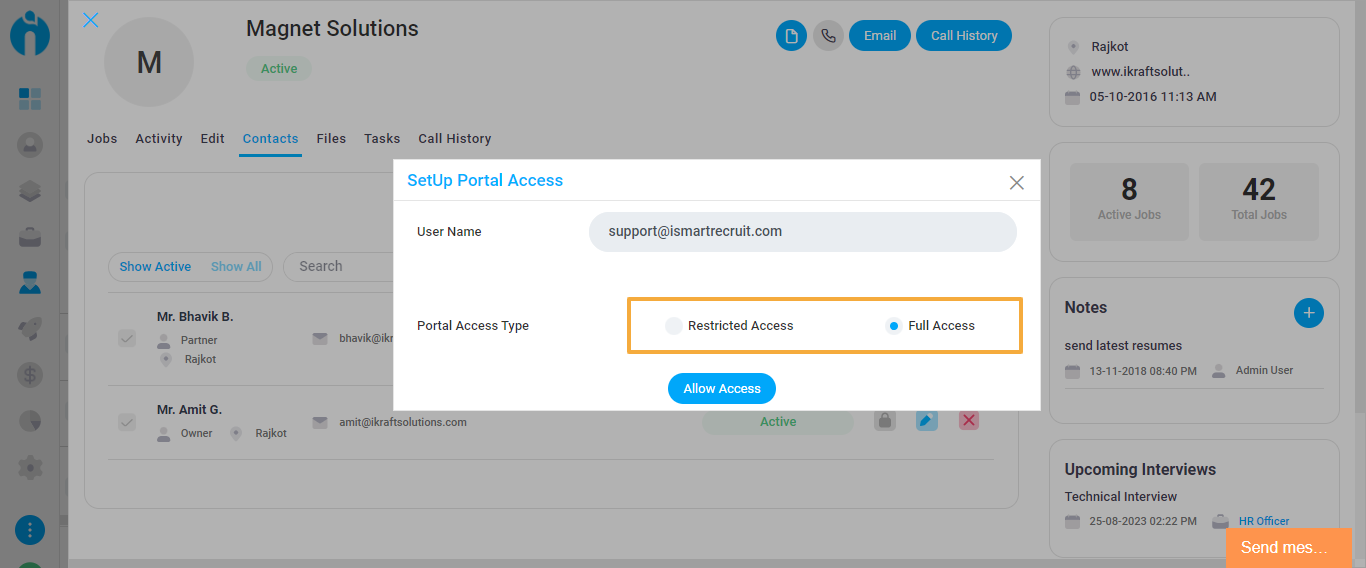 Step 7: Click on Allow Access. This will send an email to the email address added, where they can click on a link and generate their own password to login into the Self-services portal.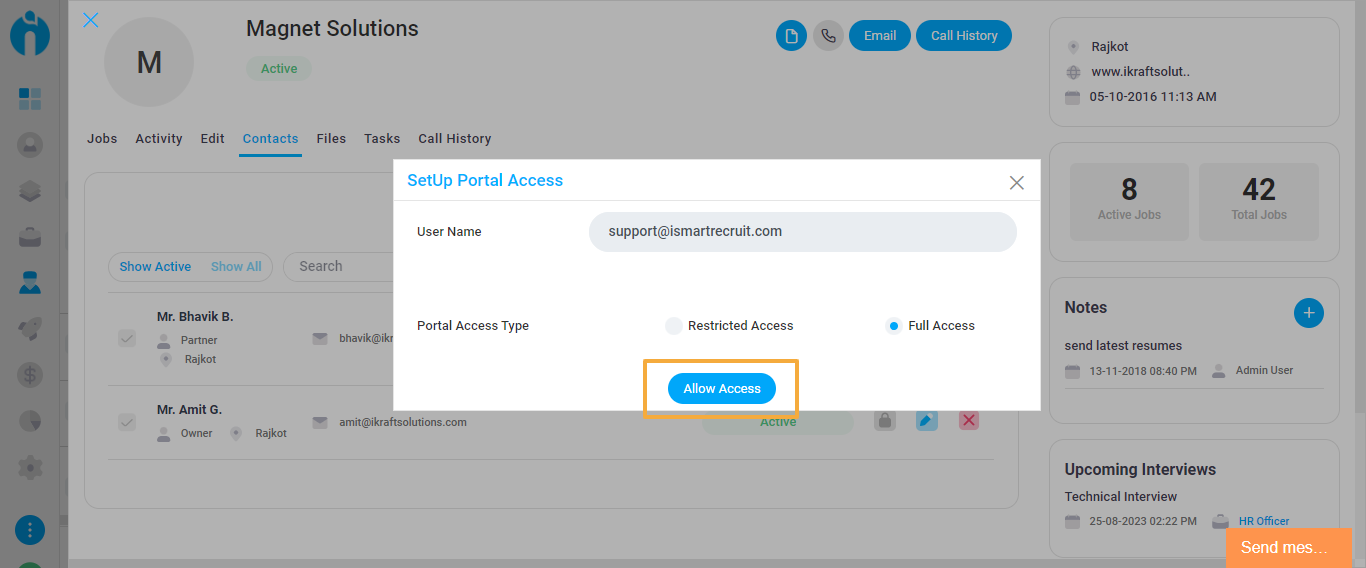 Step 8: You can also remove the access for a contact who has been given access earlier.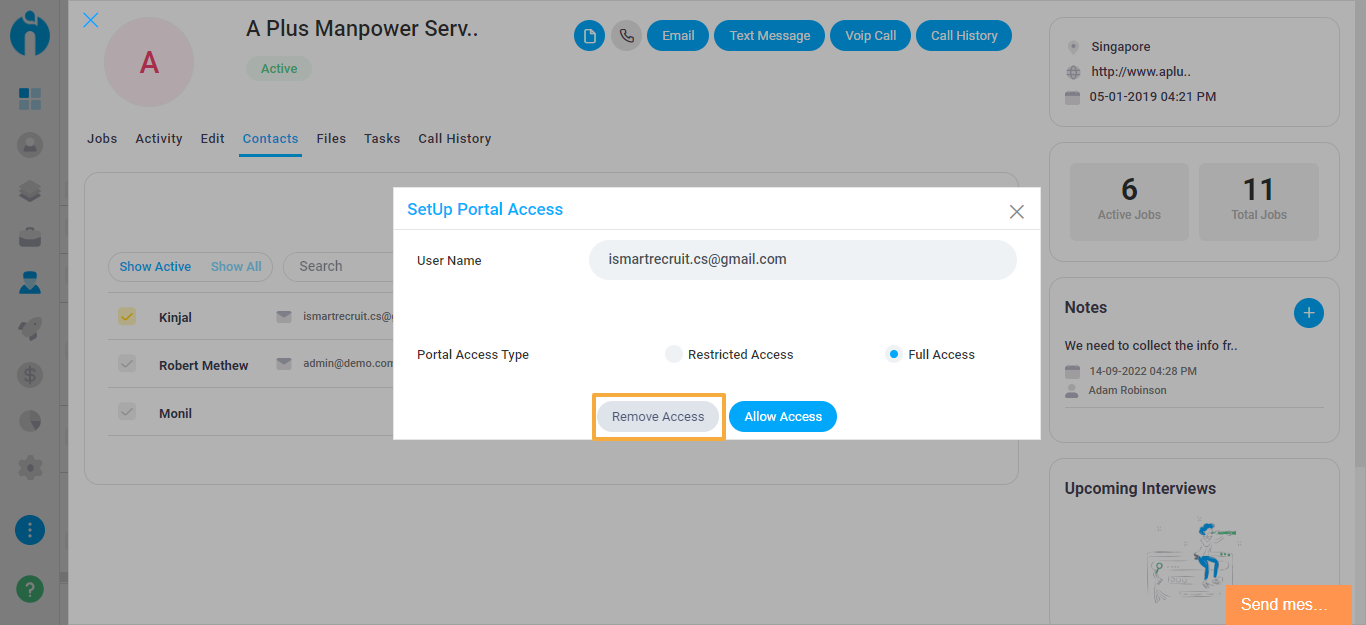 To generate the Client Self-Service portal link for your account, explore the details mentioned under the Client Self-Service Portal tab on your Dashboard.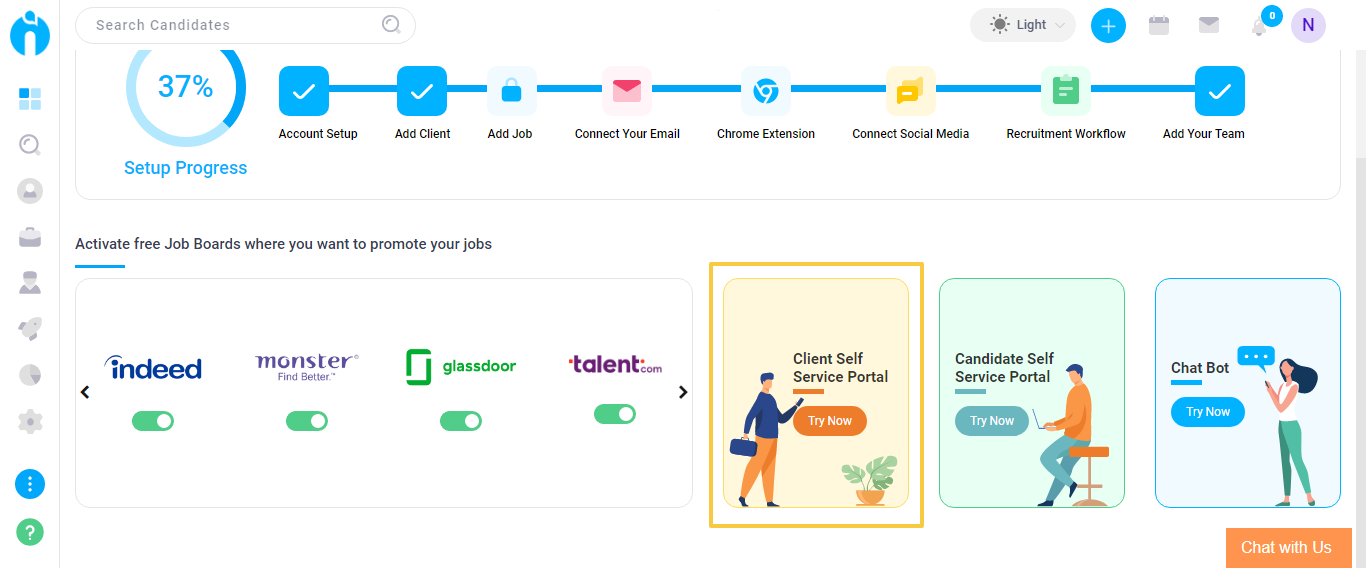 *Note: Please contact our Support Team at [email protected] if you face any difficulties in generating the Client Self-Service Portal link for your account.