The client self-service portal allows your clients to access the candidates' resumes that you have assigned to their jobs.
Step 1: Your Clients can access the Client Self-Service Portal through the link you share with them, using the credentials you created for them. 
For detailed information on how to provide access to your clients to the self-service portal, please refer to the article - https://help.ismartrecruit.com/self-service-portal/allow-access-to-client-and-login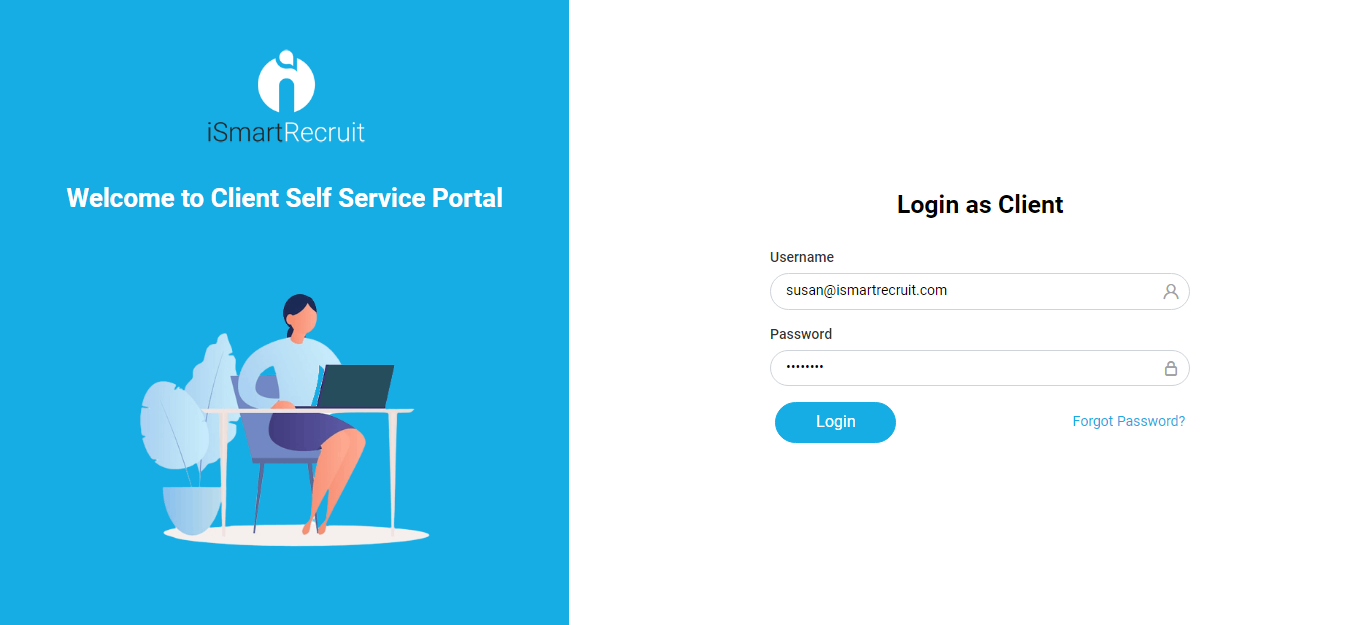 Step 2: Your clients can see the summary count of their active jobs, active candidates and upcoming interviews for those jobs, on the dashboard.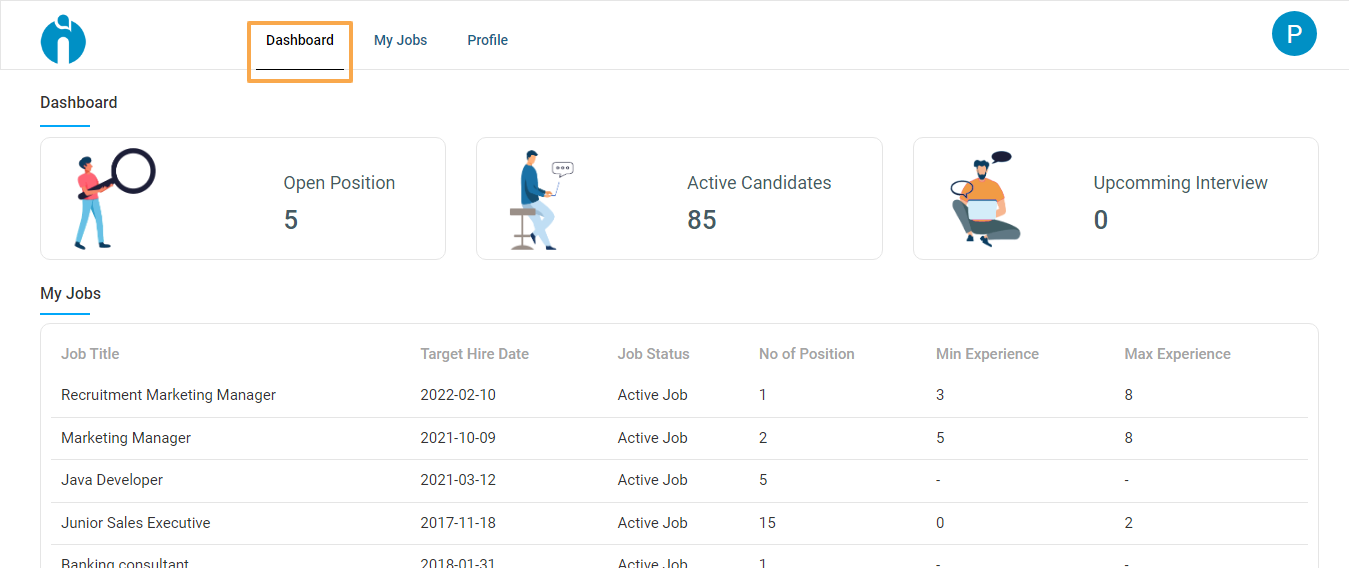 Step 3: Under the My Jobs secs, they can view detailed information about their Active Jobs and Active candidates.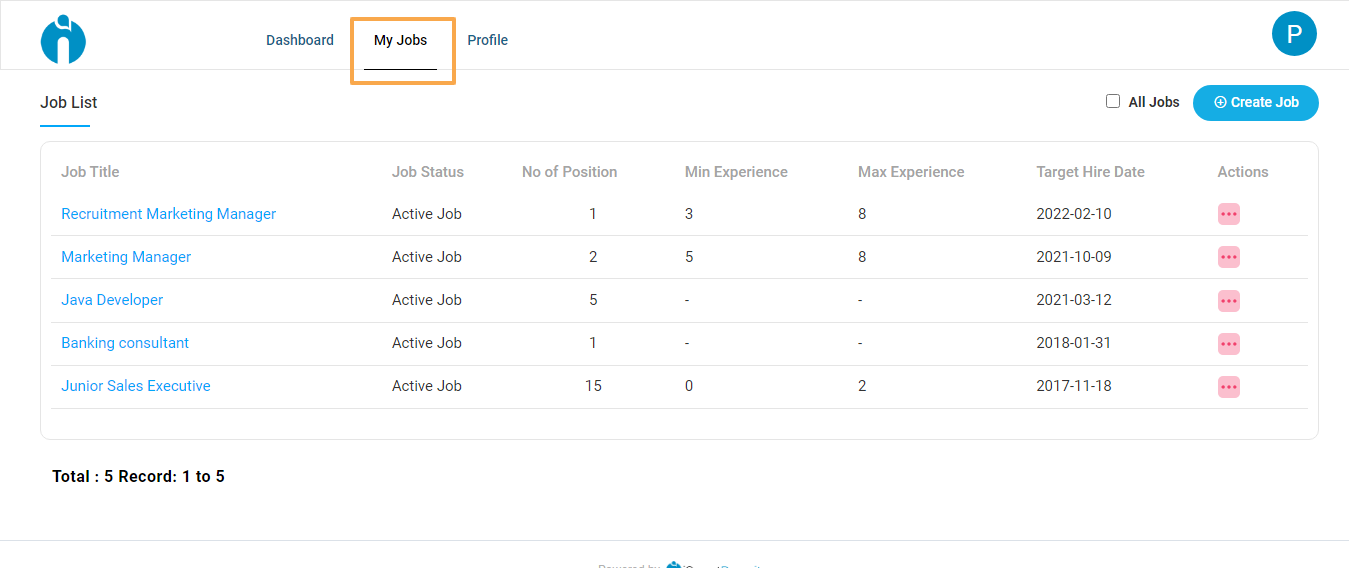 Step 4: By clicking on a particular job title, they can view the list of all assigned candidates.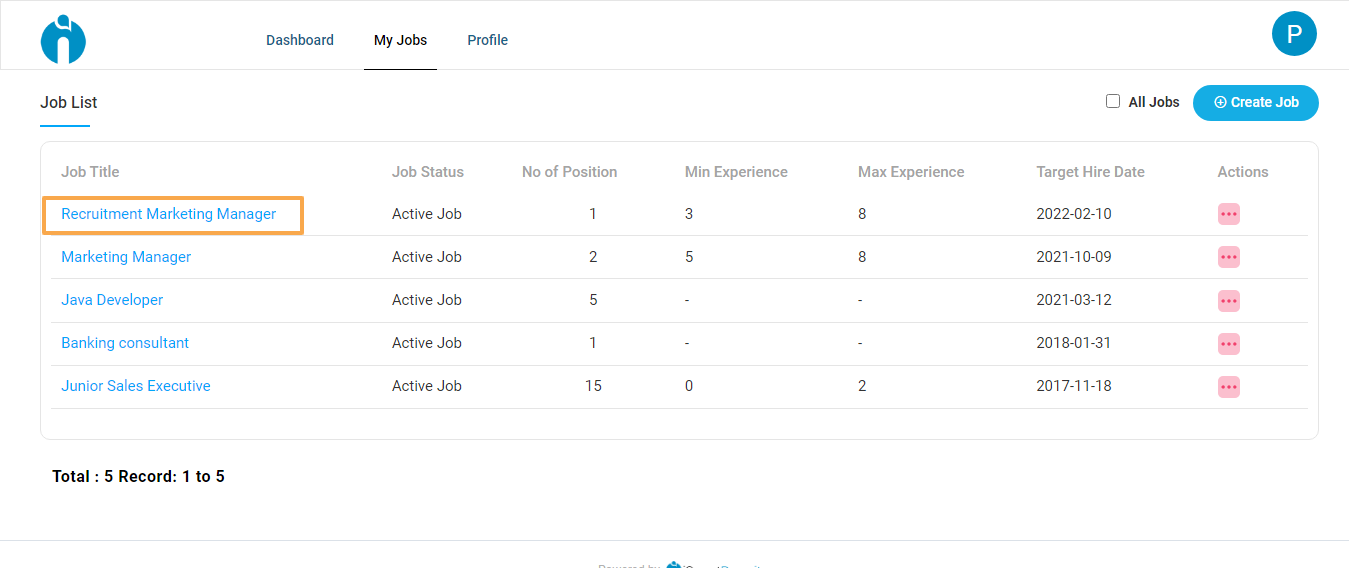 Viewing candidate details
You can view the list of Active Candidates for the selected job and you can view the below information for each candidate. 
Applied On date - the date when they submitted their application for the job
Interview Date - If any interview has been conducted or scheduled for the candidate. 
Status - Candidate's current status in the recruitment pipeline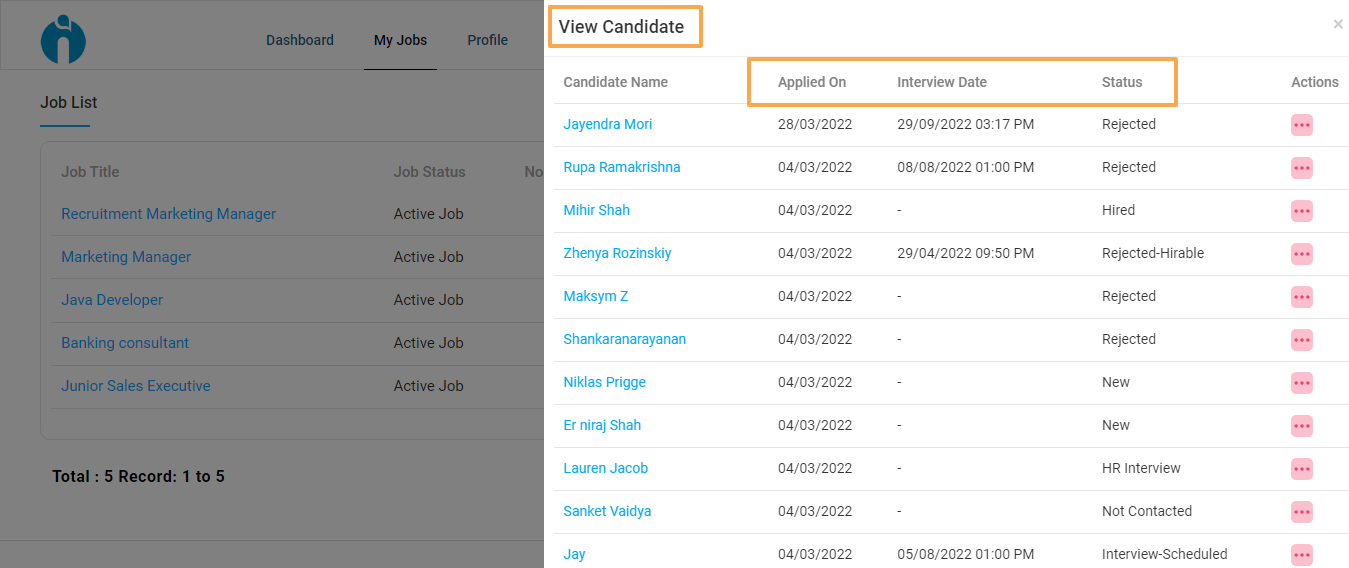 View candidate resume 
Click on the candidate's name to open the Candidate's resume.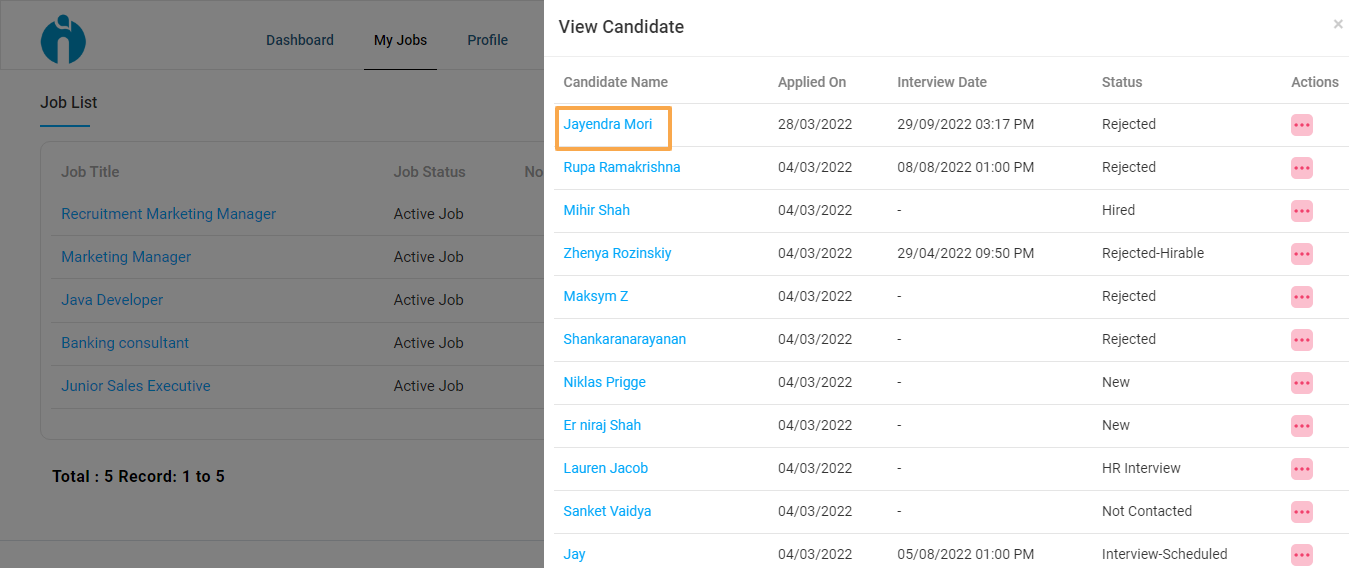 Resume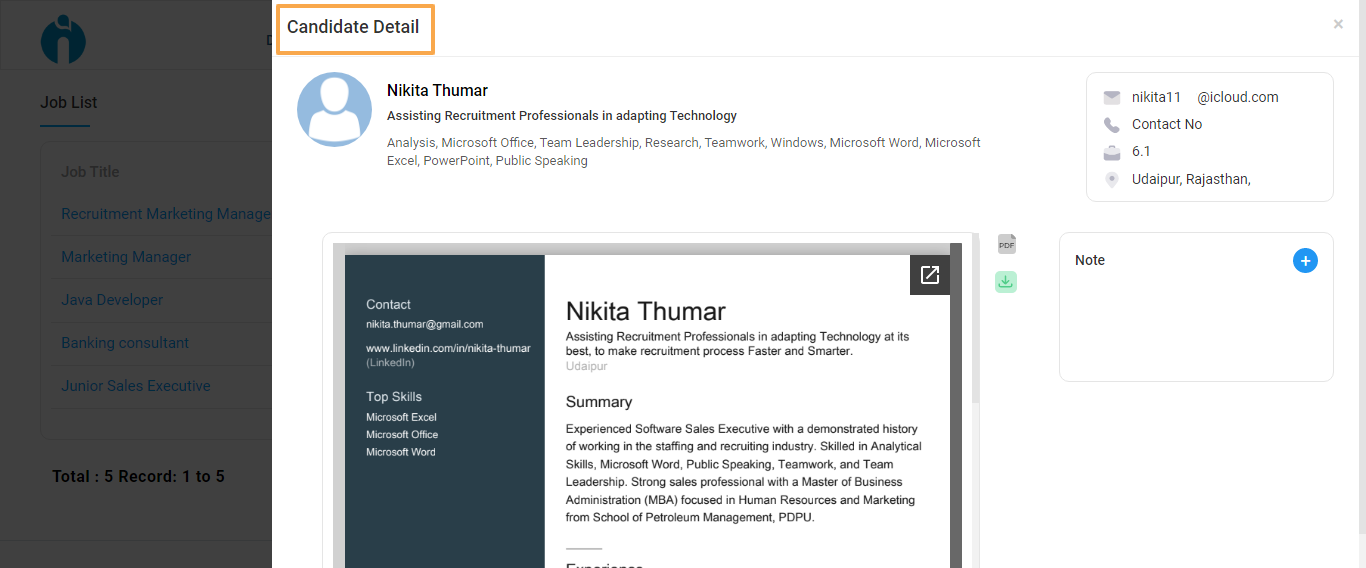 Tracking & managing candidates
On the right-hand side of each candidate name, through Action icons, your clients can perform basic functions to update candidate details. They can perform some quick actions to manage their candidates.
Add interview - Your clients can schedule an interview with the candidate.
Edit interview - If there is already a scheduled interview for the candidate, if required, your clients can reschedule or edit the Interview details.
Candidate status - They can change the current status of the candidate for the job. For example, if the candidate is at Offer Accepted stage, they can change and update it to Hired Status.
Candidate rating - If your clients can edit and update the overall rating of the candidate by using this option.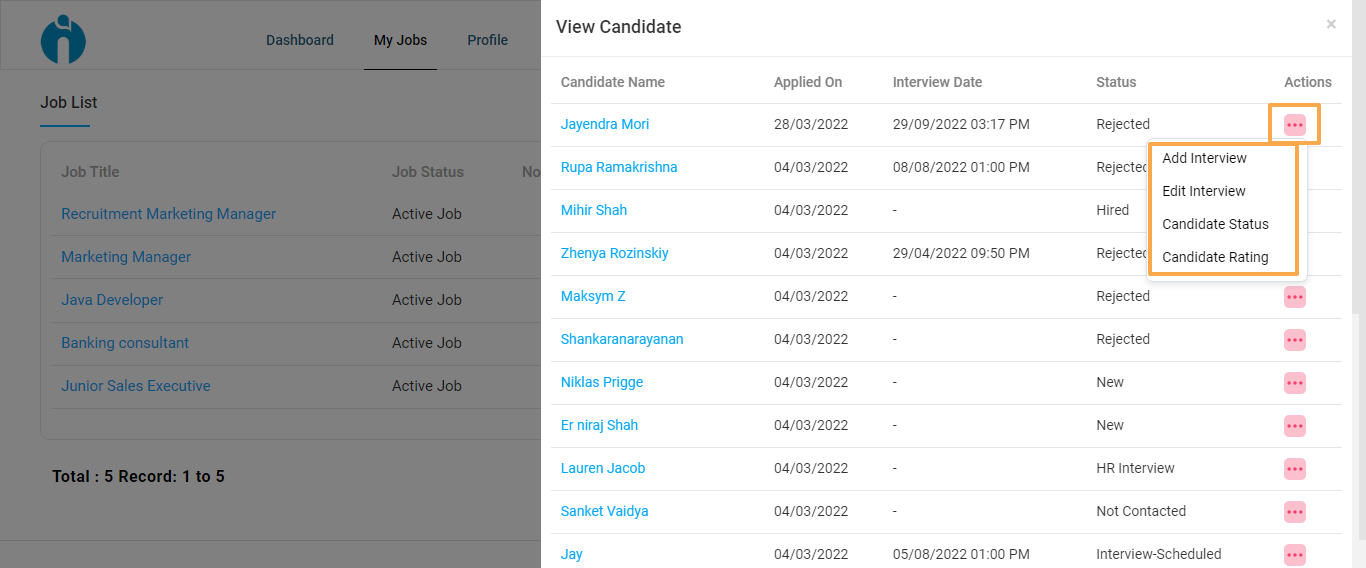 *Note: All actions performed by the clients in the client self-service portal, will get updated and will reflect in the iSmartRecruit system.