If you outsource certain positions to Vendors, the vendor module is the best for you.
The Vendor Module will be available in the Three dots from the left-hand side vertical menu. 
After opening the Vendor Module, you will see an Add Vendor icon, which will generate a simple form to capture Vendor Information and contact details.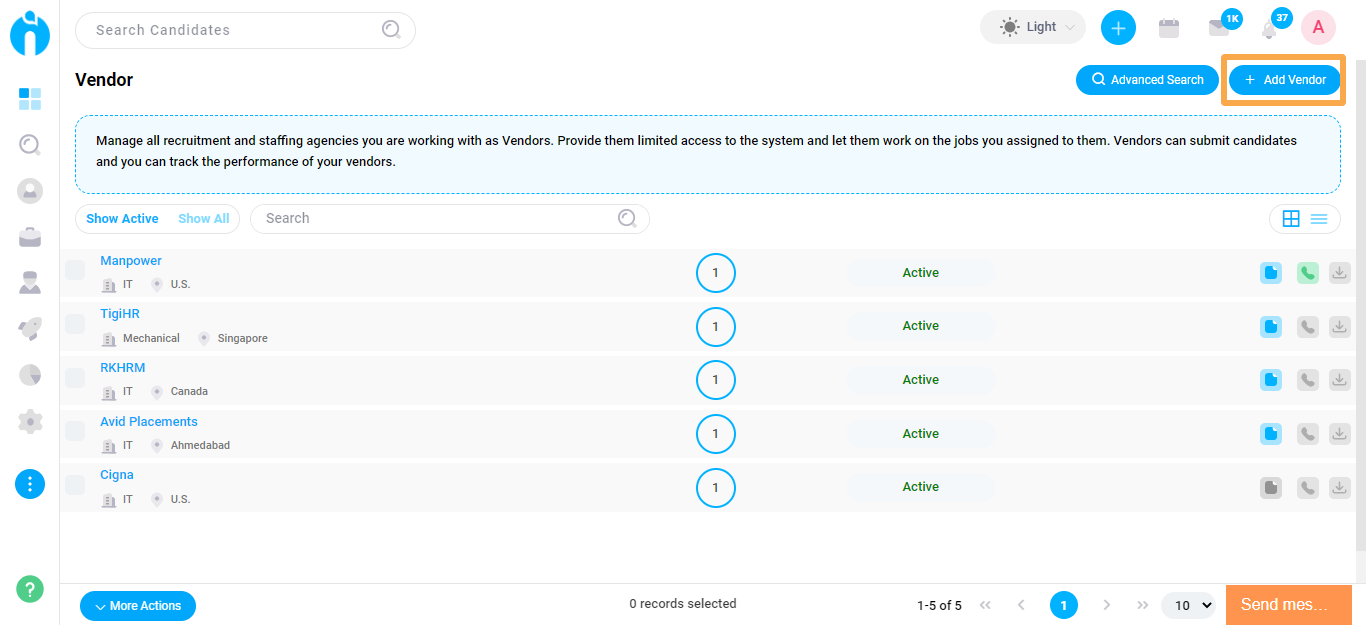 Fill out all the necessary details such as the Company and Contract Details.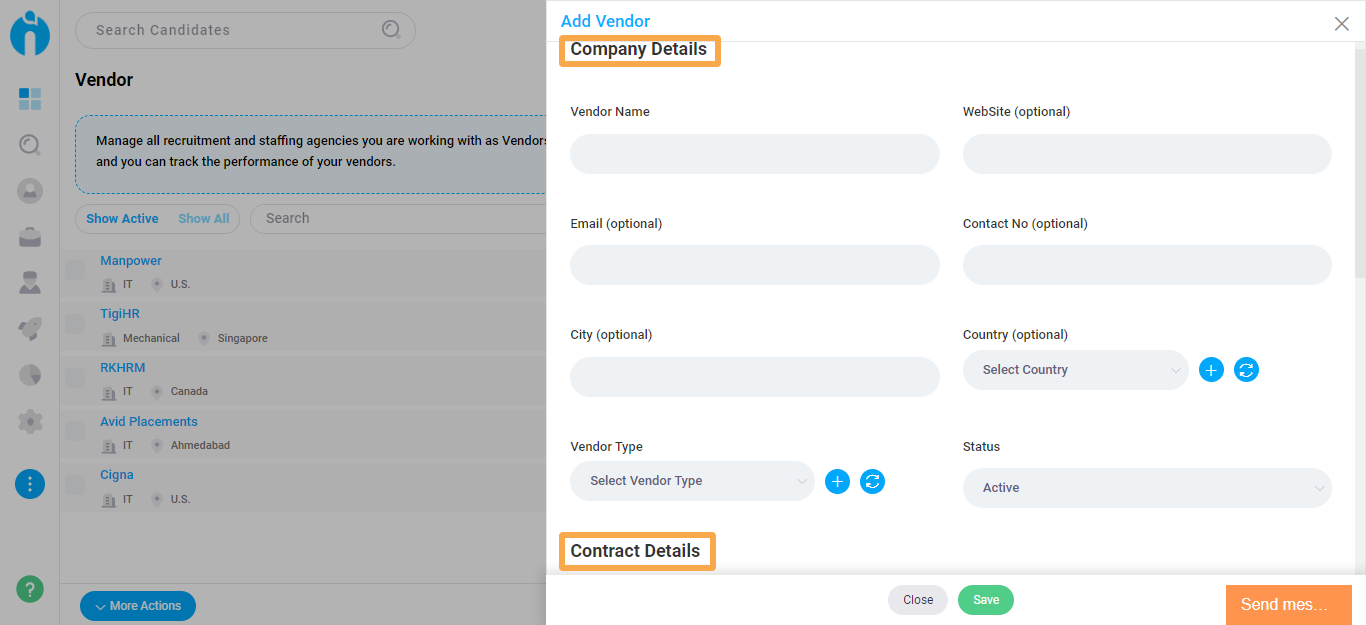 You can also choose to provide the vendor access to the system and an automated email will be sent to the vendor with the access information. Click on the Save button once you have entered all the details of the vendor.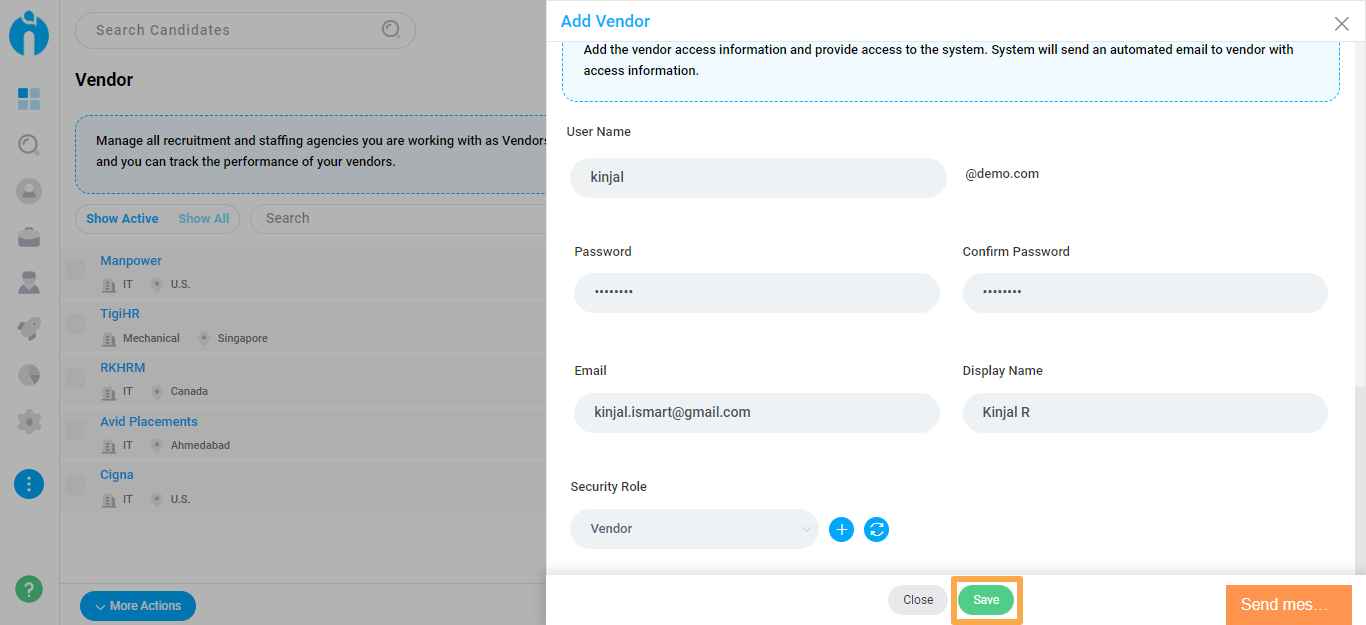 Note:
The vendor user is not chargeable.
Once you fill out the Vendor user access details, an email will be sent to them with their login details as well as a step by step documentation on how they can use their Vendor account and optimise their activities.