While creating a Vendor in the system, you can provide User Access to various Vendor contacts to provide them with partial access to the system, manage their own jobs and candidate. 
You can assign jobs to the vendors from the vendor module. 
Navigation Link: https://app.ismartrecruit.com/searchVendor 
Open the Vendor module from the three dots icon on the bottom left corner of the screen.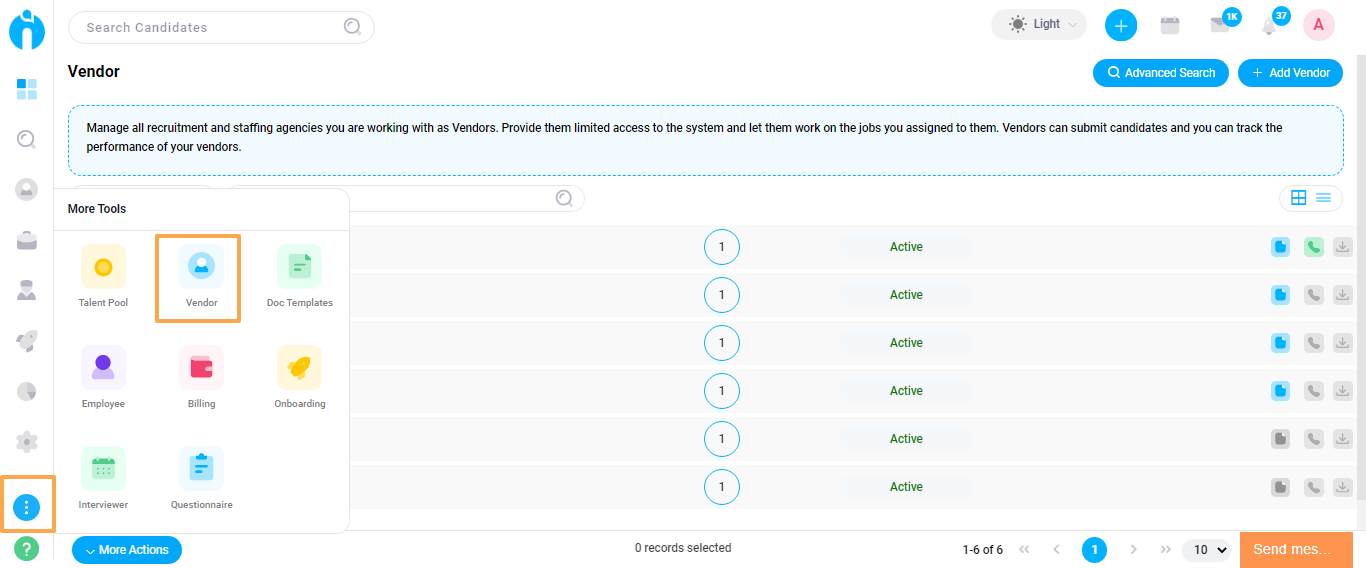 Open a particular Vendor profile in the Vendor Module by clicking on the Vendor name.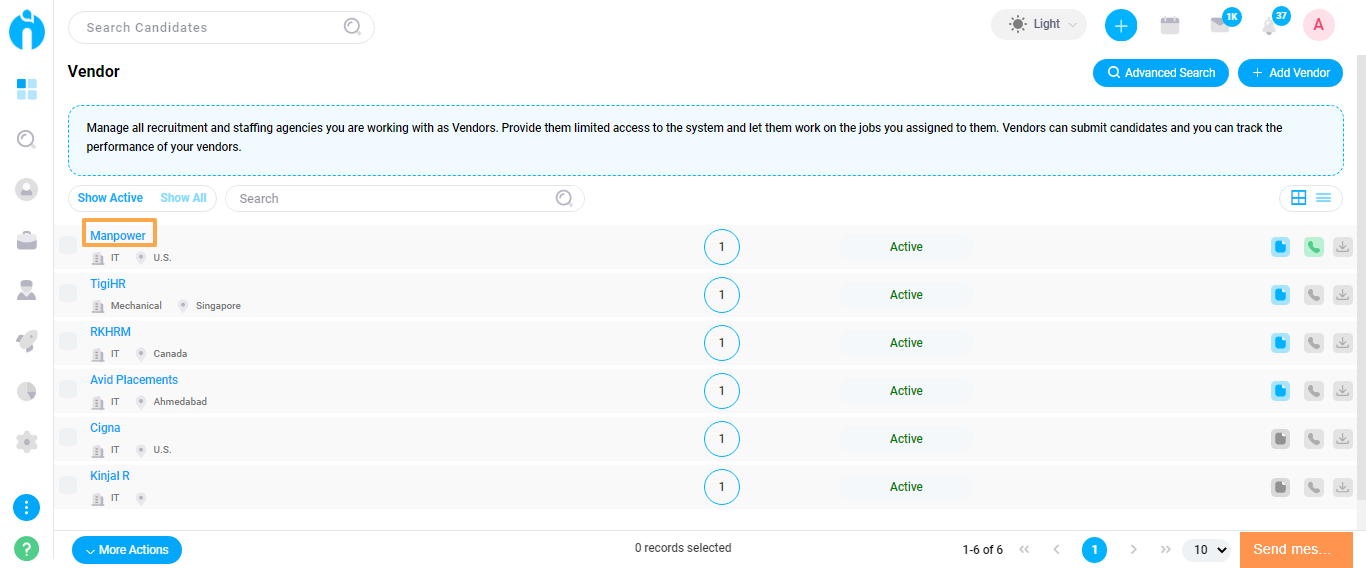 Click on the Assign Job button in the Jobs section of the Vendor profile.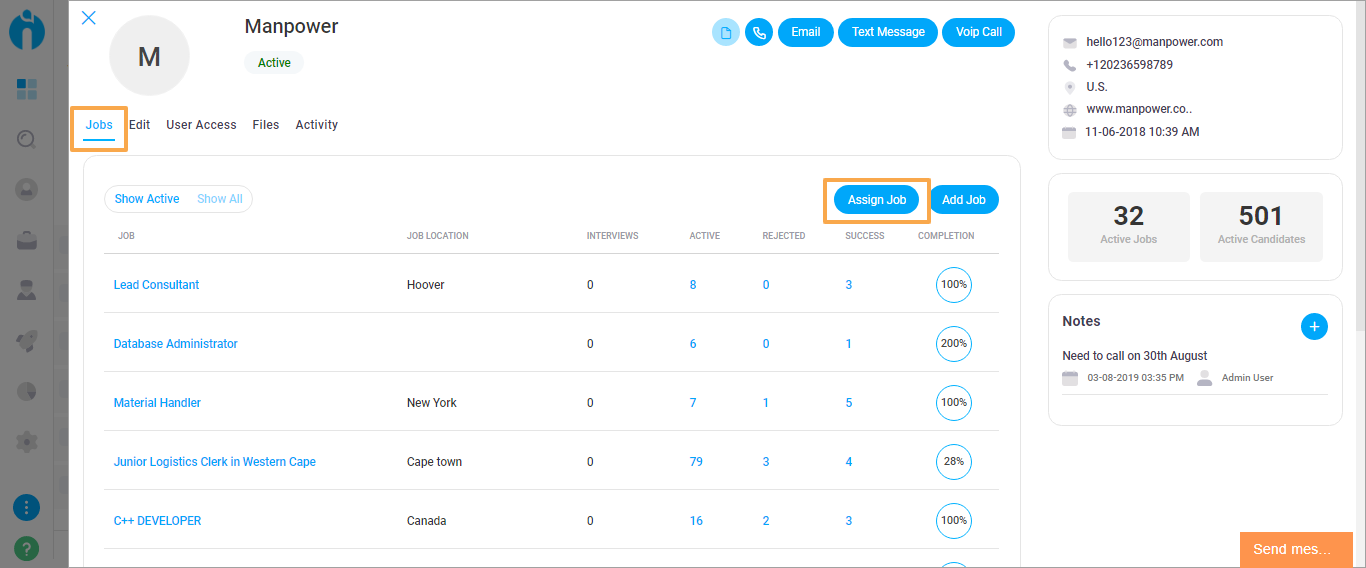 A window will appear where you can choose the job name and the contact person from the vendor organization.