An Activity Stream is a list of recent activities performed by the Users within the system. It helps the User to see all the past communication did by their colleagues, so you can drive further communication accordingly.
In the system, you can see the Activity Stream of the Vendor in the View Dialogue window. 
Navigation Link: https://app.ismartrecruit.com/searchVendor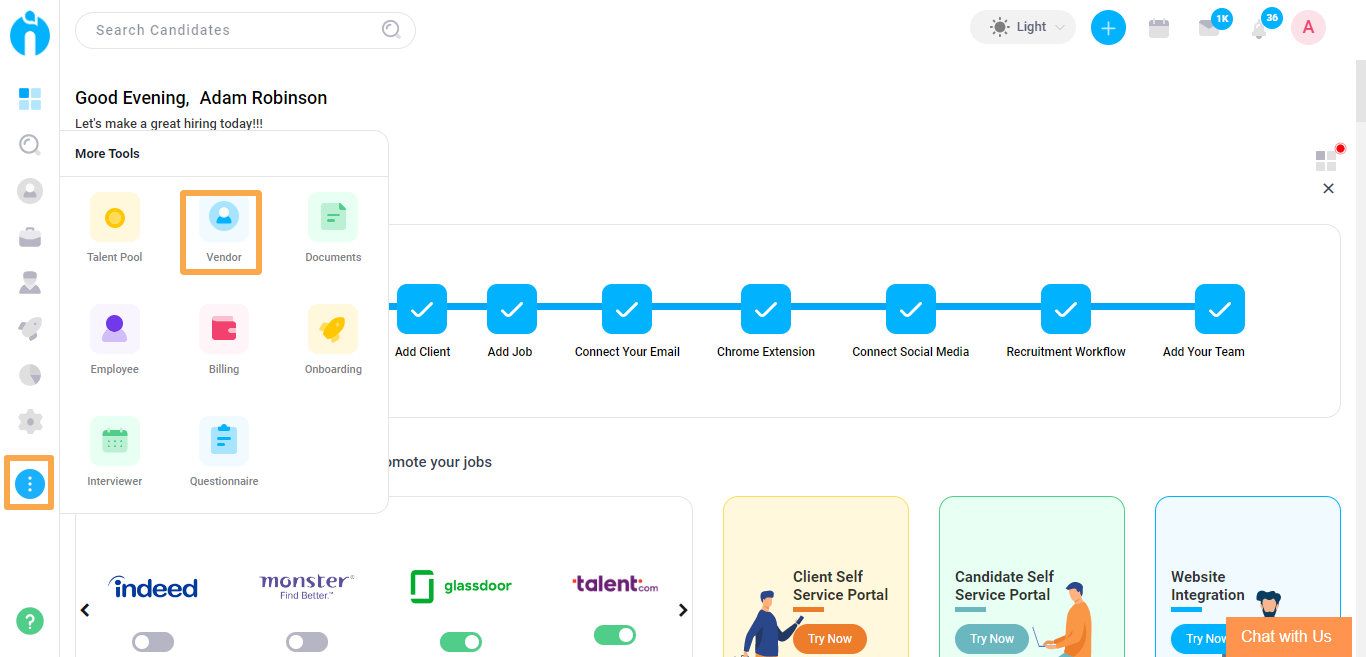 You need to select a particular Vendor and go to the Vendor View Dialog box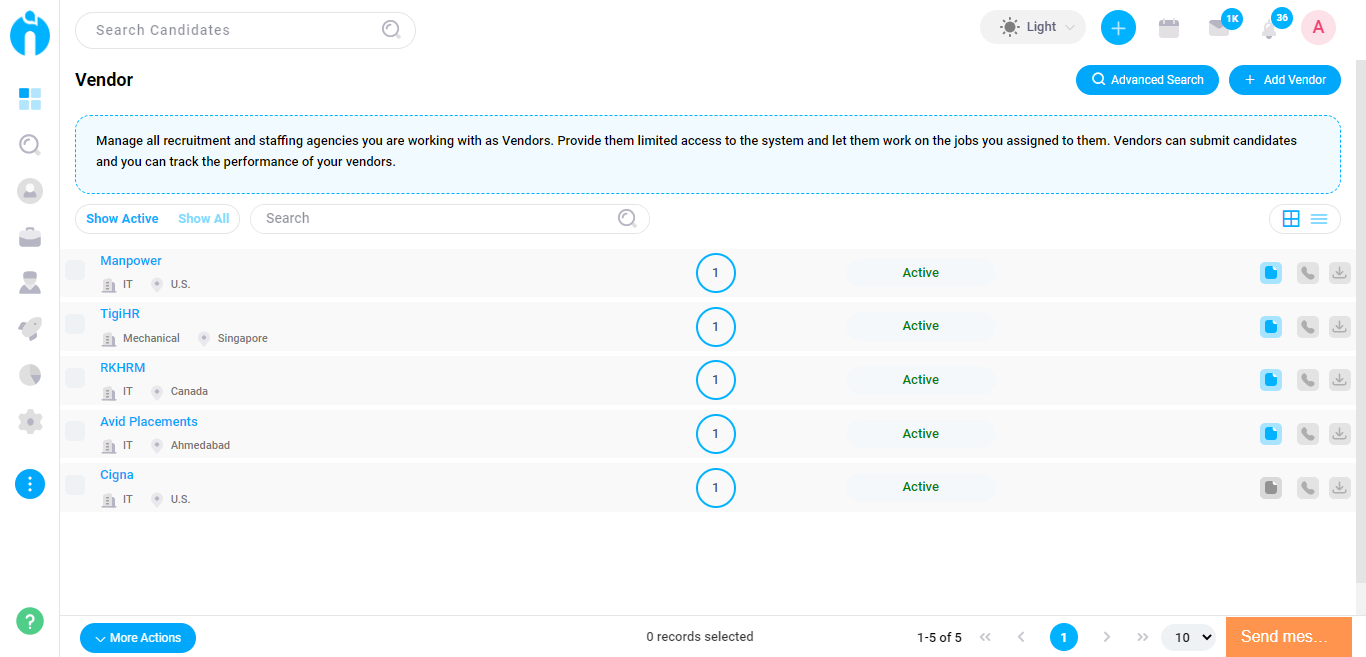 On the Vendor's View Dialog Box, you can see the last tab Activities tab and you will see all the Emails and Notes saved for that particular Vendor.