You can check the history of which user changed all historic statuses of the candidate and when it was done. This will ensure that a smooth workflow can be followed and updates of the Candidate can be taken by the respective owner.
Follow the below-given steps to check the history of the Candidate status update:
Step 1: Go to the Jobs module from the left-hand side menu options and you will get redirected to the Active Jobs list. 
Navigation Link: https://app.ismartrecruit.com/openJob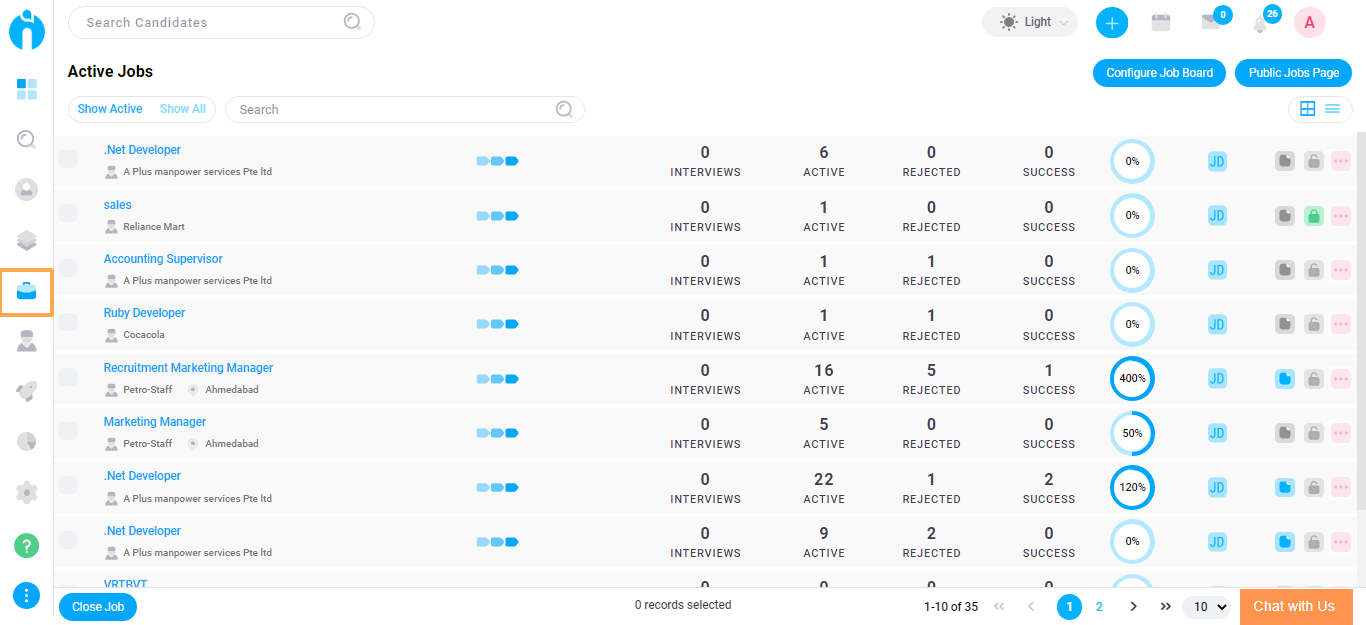 Step 2: Click and open a required Job and access the Candidate tab to view the Candidate pipeline for the job.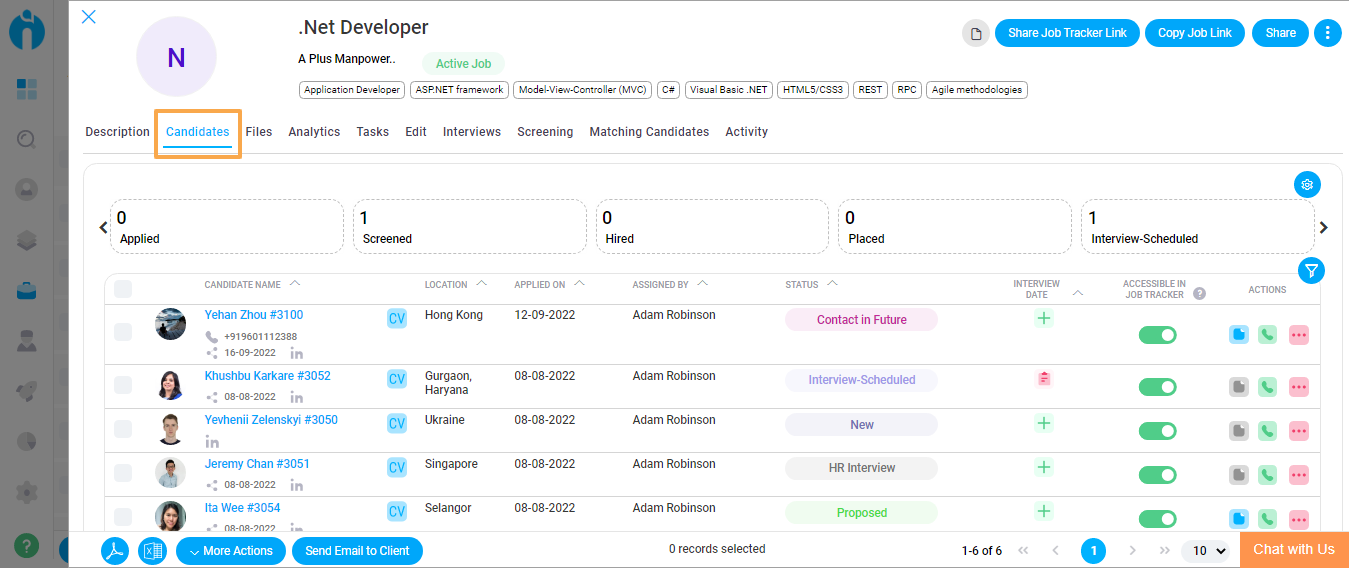 Step 3: Click on three dots on the extreme right of the required candidate in the pipeline to access more actions and click on "Candidate Status History"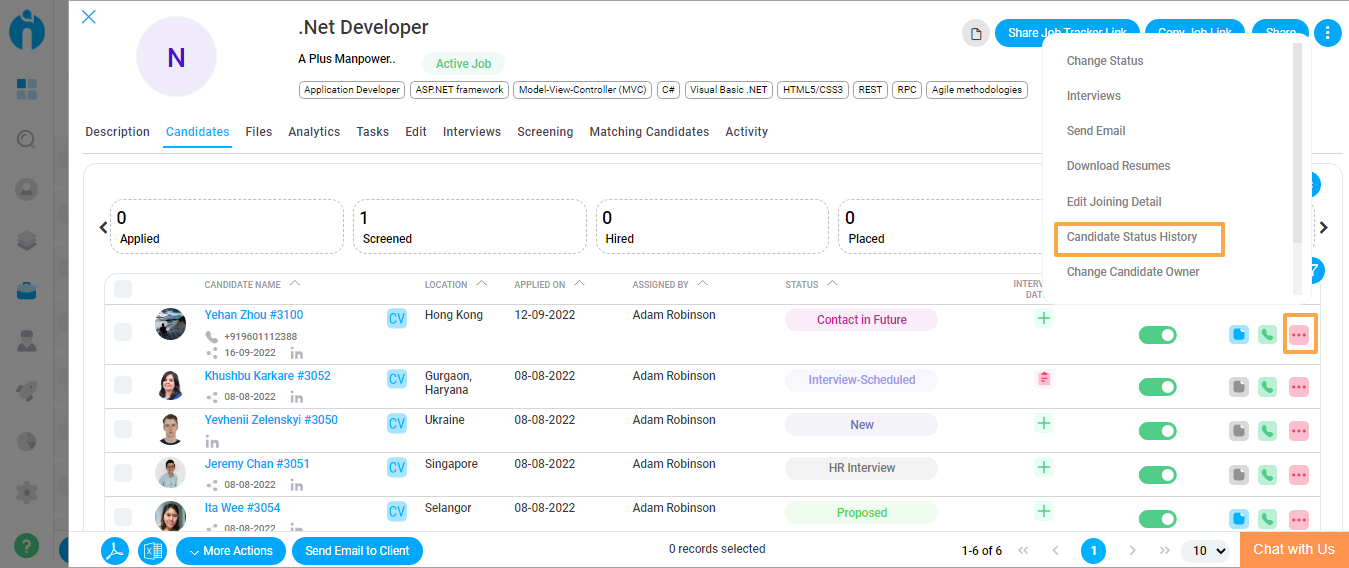 Step 4: A Pop-up window with the details of all historic statues of the candidate will appear with information on which user updated the status and at what date and time.