In scenarios when we find a candidate more suitable for a different role, you can shift the candidate from the pipeline of one job to another. 
You can perform this in the Jobs module. 
Navigation Link: https://app.ismartrecruit.com/openJob 
Step 1: Go to the Jobs module and open a particular job, where the current candidate is assigned.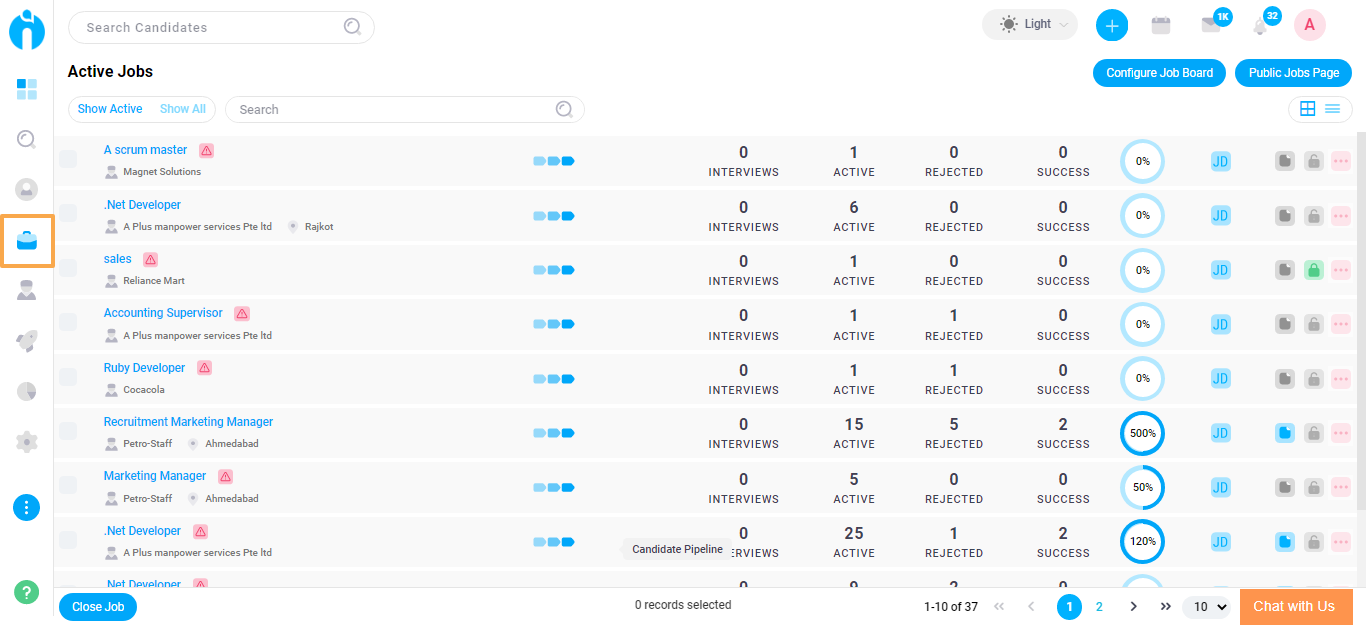 Step 2: Open the Candidate tab and select the candidate which you wish to shift to another job.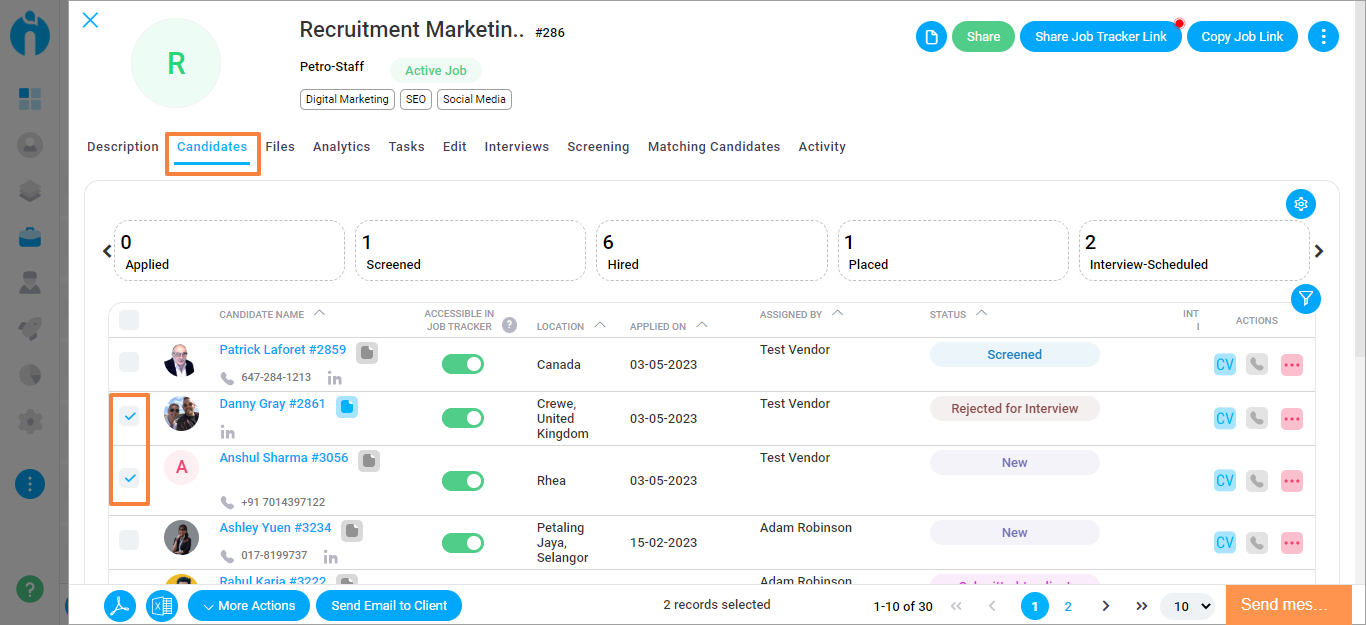 Step 3: Under the More Actions button, click on Move Candidates.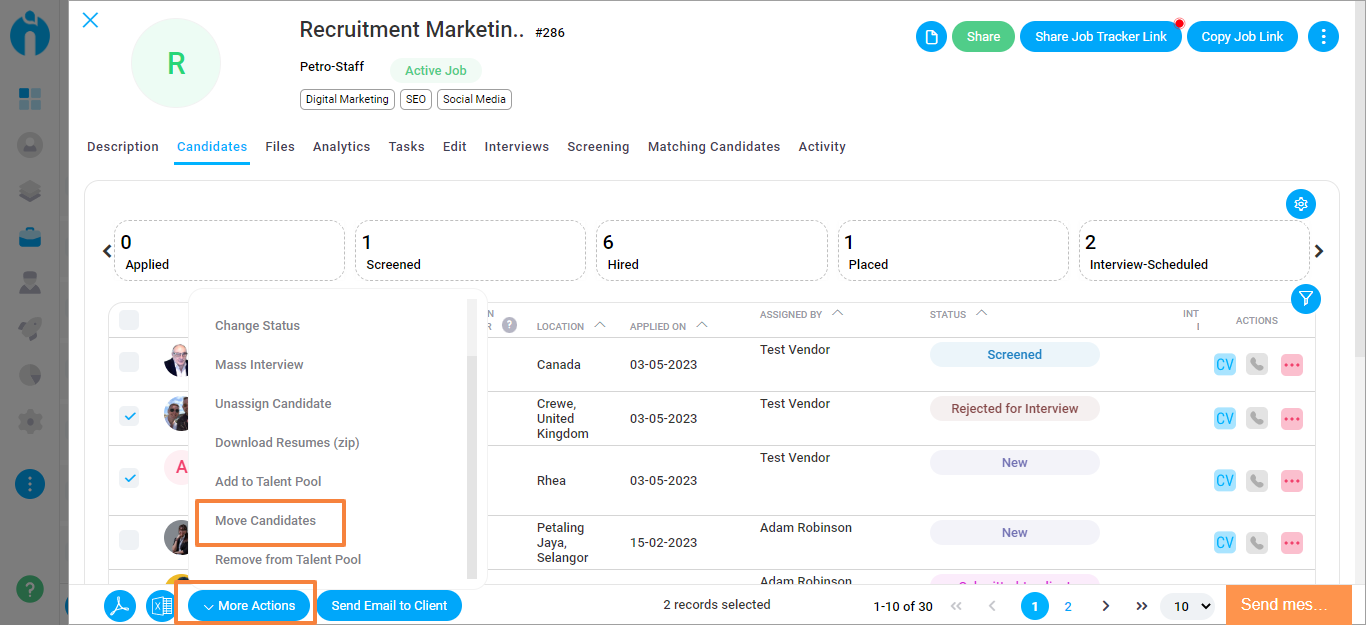 Step 4: A dialogue box will appear, where you can choose the new job where you wish to assign the candidate and turn the toggle ON if you wish to keep the candidate assigned to the current job. Choose your required response and click on OK.