As and when required, you can view all the responses provided by the candidate to all your Job-Related questions/ questionnaire. 
Follow the below steps to view the responses of the candidates. 
Step 1: Open a Particular Candidate-view Dialogue box from the Candidates Module, by clicking on the required candidate name.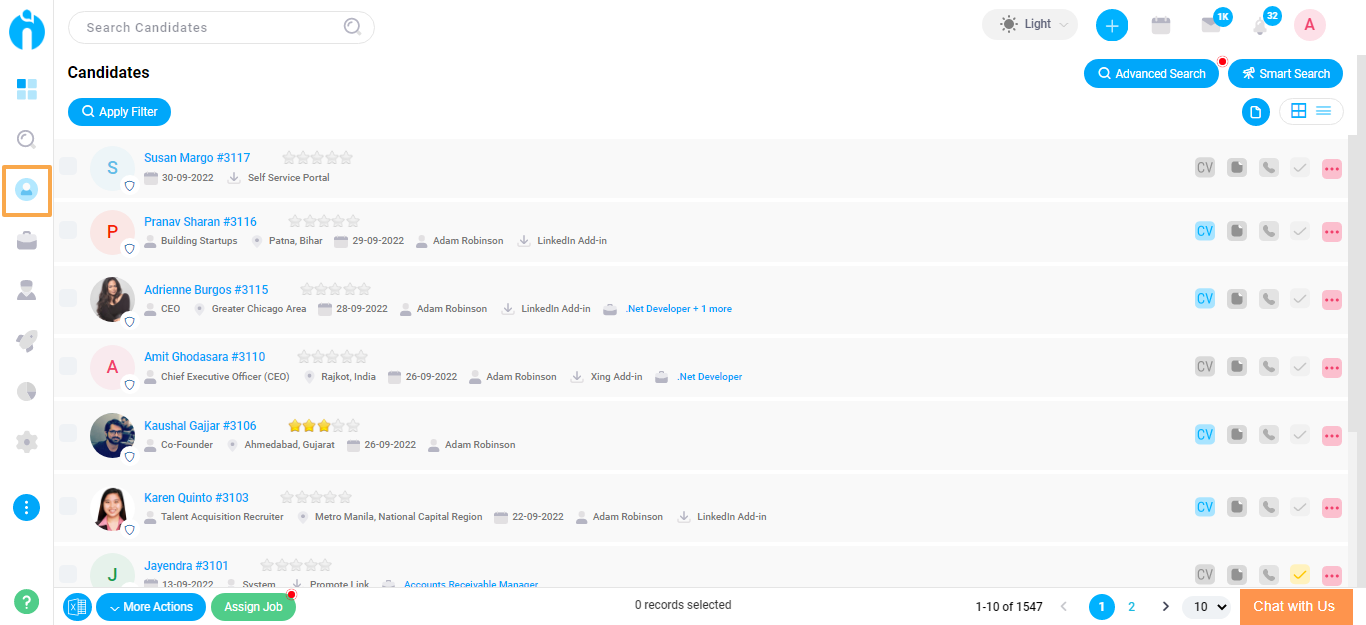 Step 2: Open the candidate profile and click on the Screening tab in the Candidate view dialogue box.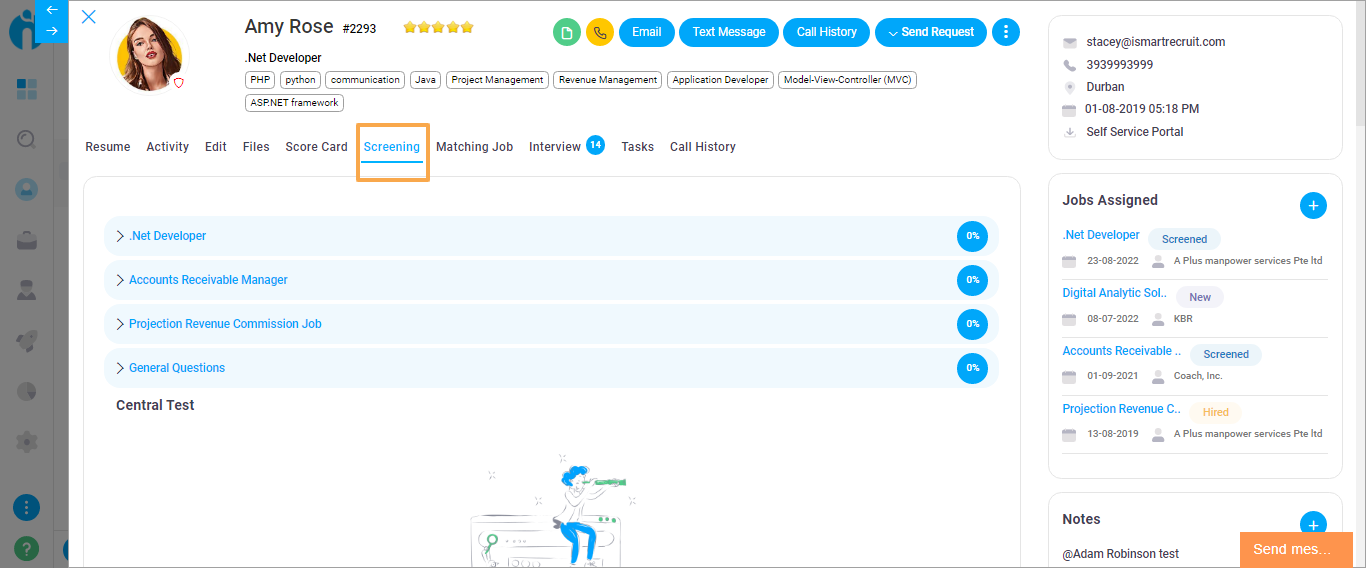 Step 3: A candidate can respond to multiple Pre-Screening evaluations while applying for a particular Job. The screening questions could be for an Apply page or a Job-related questionnaire.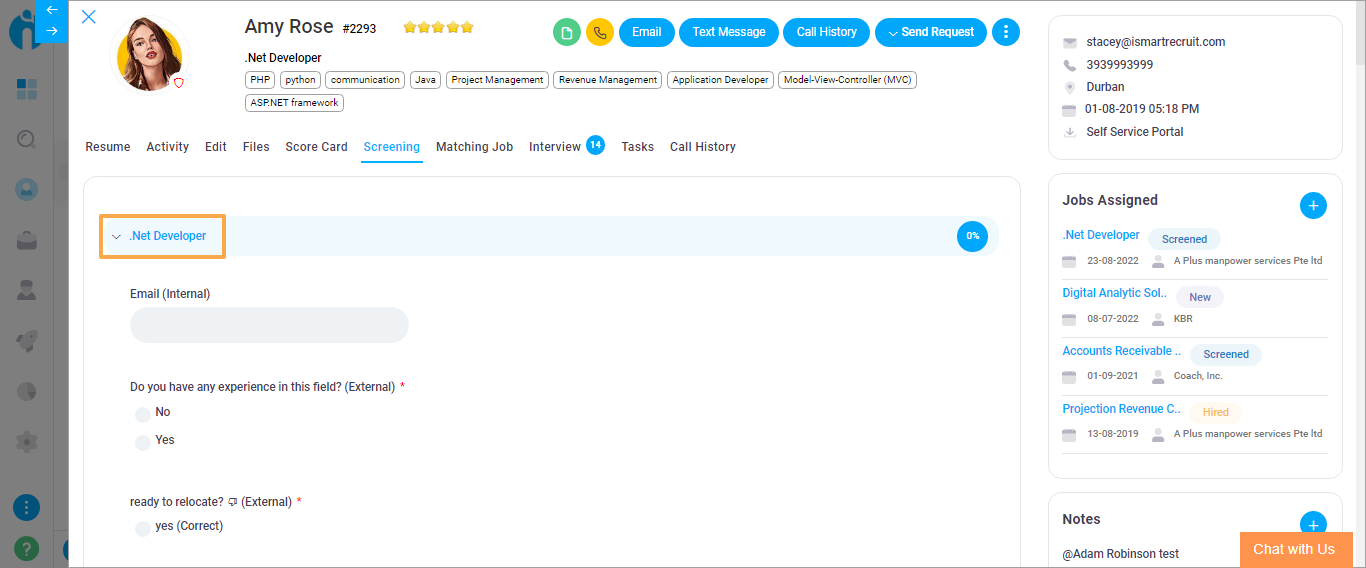 You can see the responses provided by the candidate against the correct option (in the case of multiple choice questions) for each question related to their Job application.