A talent pool is a group of candidates' profiles that is formed for a specific objective. Different candidates may be grouped based on various parameters, like skill sets, educational background, geographical location, etc. This will make it easier to search for relevant candidates with the same category for a particular requirement. 
Recruiters and HR Managers use talent pools as a reserve of interesting talent they can turn to when they need to fill a certain position.
Create Talent Pool
Step 1: Click on the More Tools icon at the bottom left corner of your iSmartRecruit screen (Three dots), to access the Talent Pool module.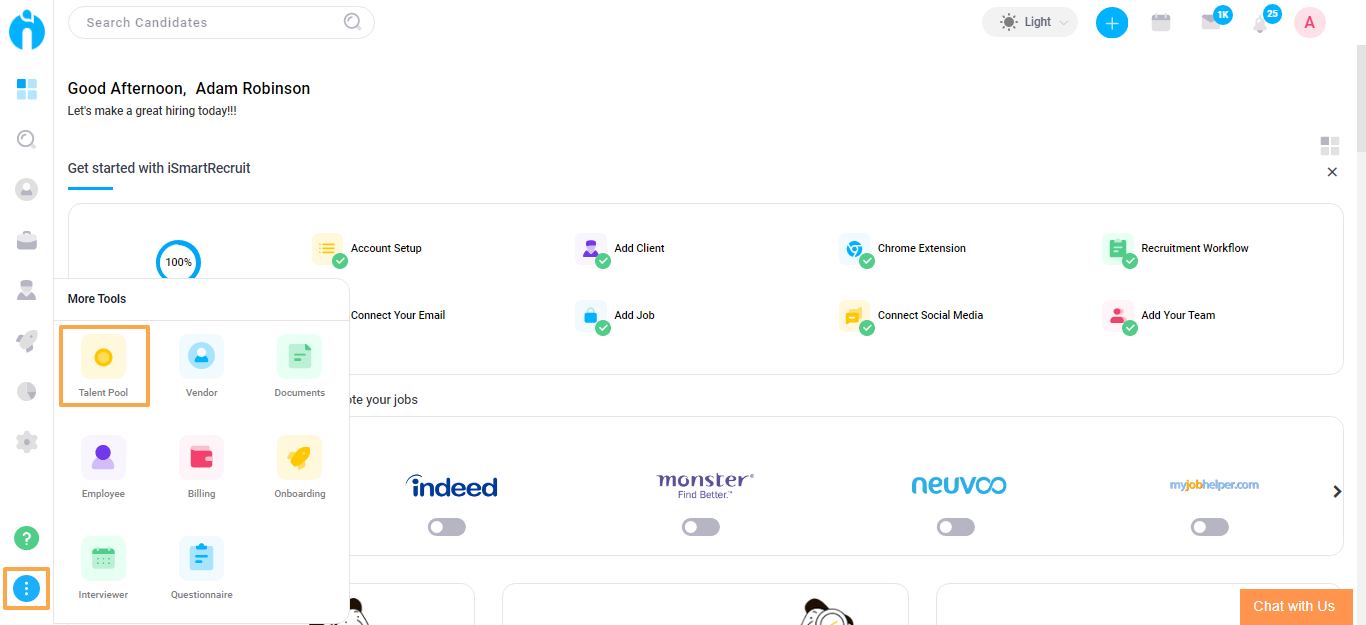 Step 2: Click on the "Add Talent pool" option to create a new talent pool.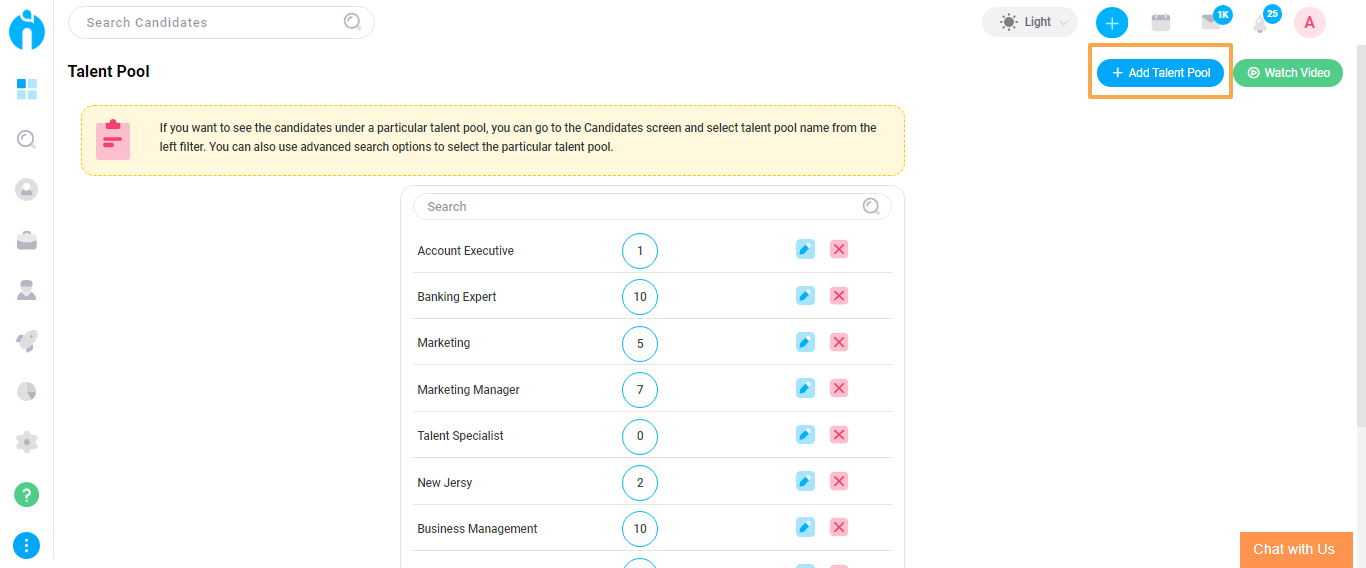 Step 3: Insert the name of the Talent Pool as per your preference & choose users under the "Participants" who can add candidates to the talent pool and view the pool & click on 'Save'.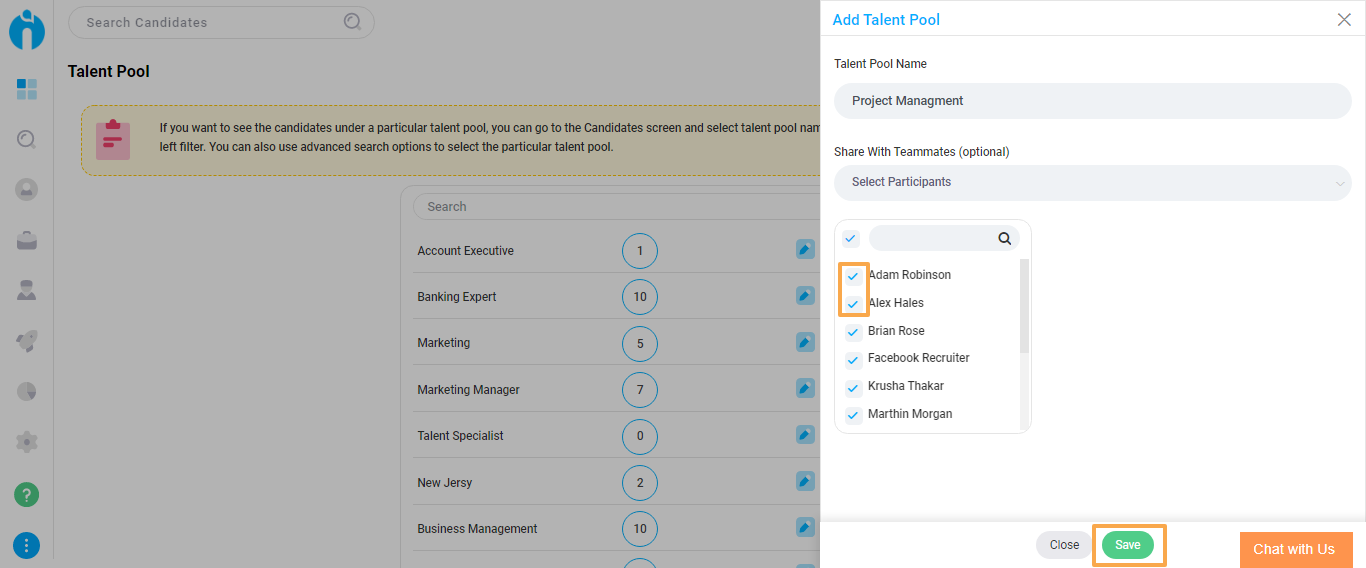 Add Candidate to Talent Pool
Step 1: Multi-select the Candidate from the Candidates screen which you want to add to the talent pool.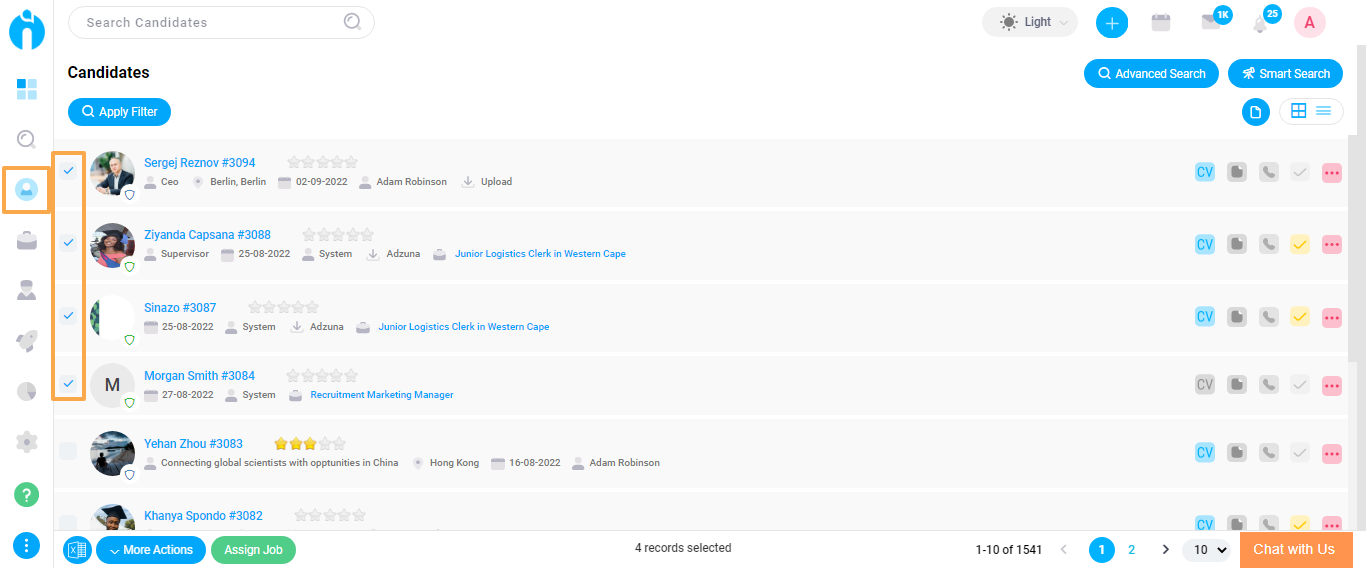 Step 2: Click on More Action Button and then click on Add to Talent Pool button.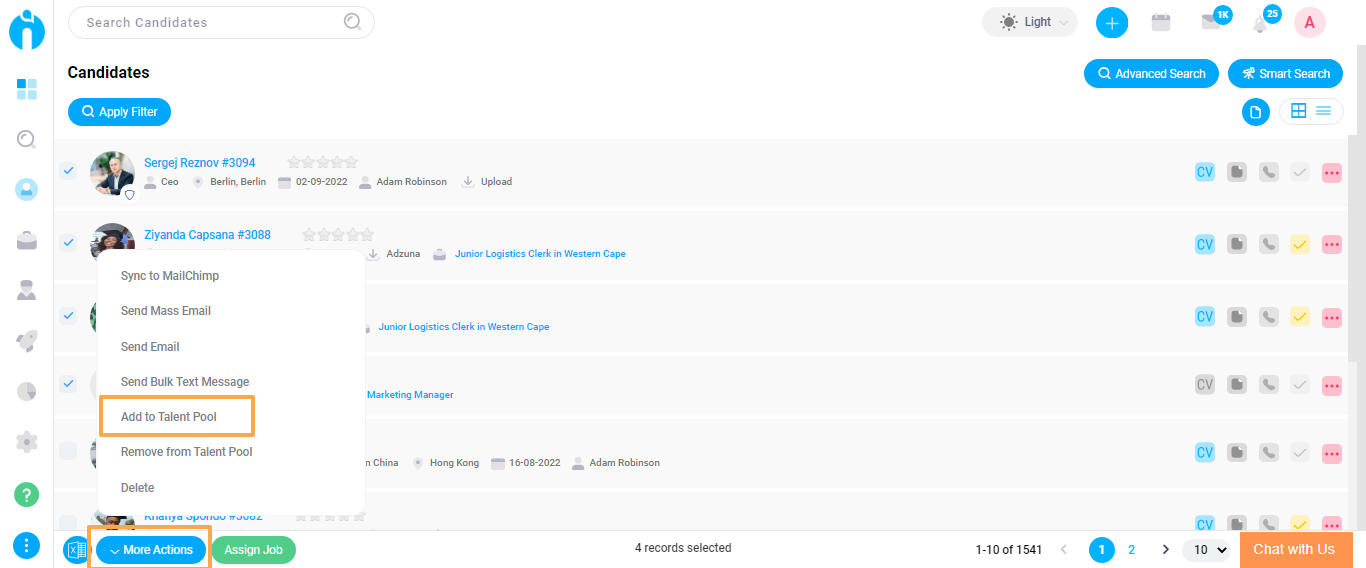 Step 3: Select the talent pool option accordingly to add the Candidates to the Talent Pool.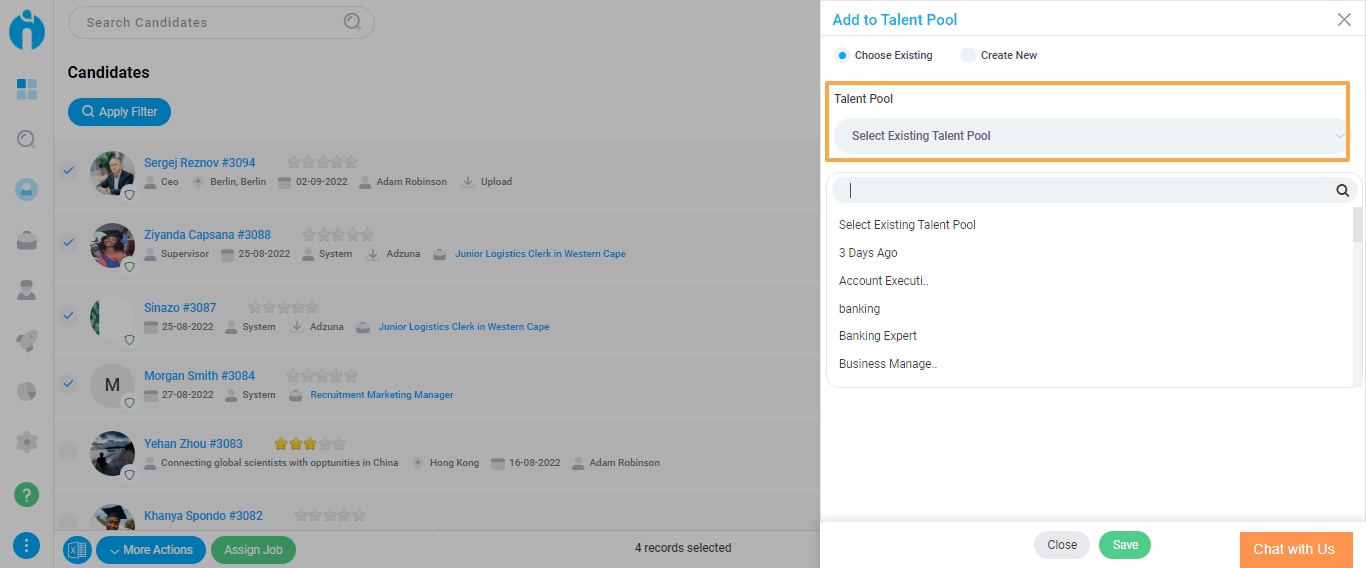 Other Ways to Add Candidates to Talent Pool
You can add candidates to the talent pool from various other ways into the system which are as follow:

LinkedIn - Profile Scanner
When you are importing the candidates from the LinkedIn Add-in, you get the option of 'Search Talent Pool'. While importing the candidates you can directly send the candidate to their respective talent pool.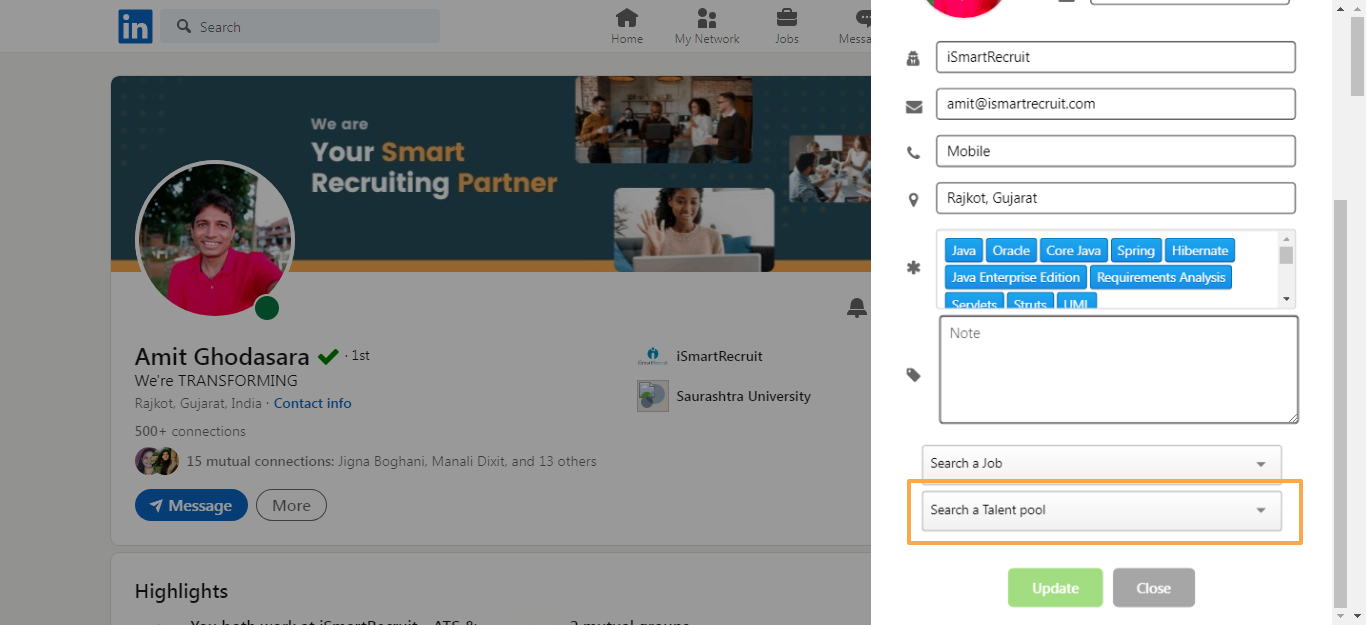 Import Resume 
You can add the Candidate to the Talent Pool while dragging and dropping the Candidates' resumes in the system using the 'Import Resume' button from the plus icon. Click on More Settings to view the option to add a new candidate to the Talent Pool.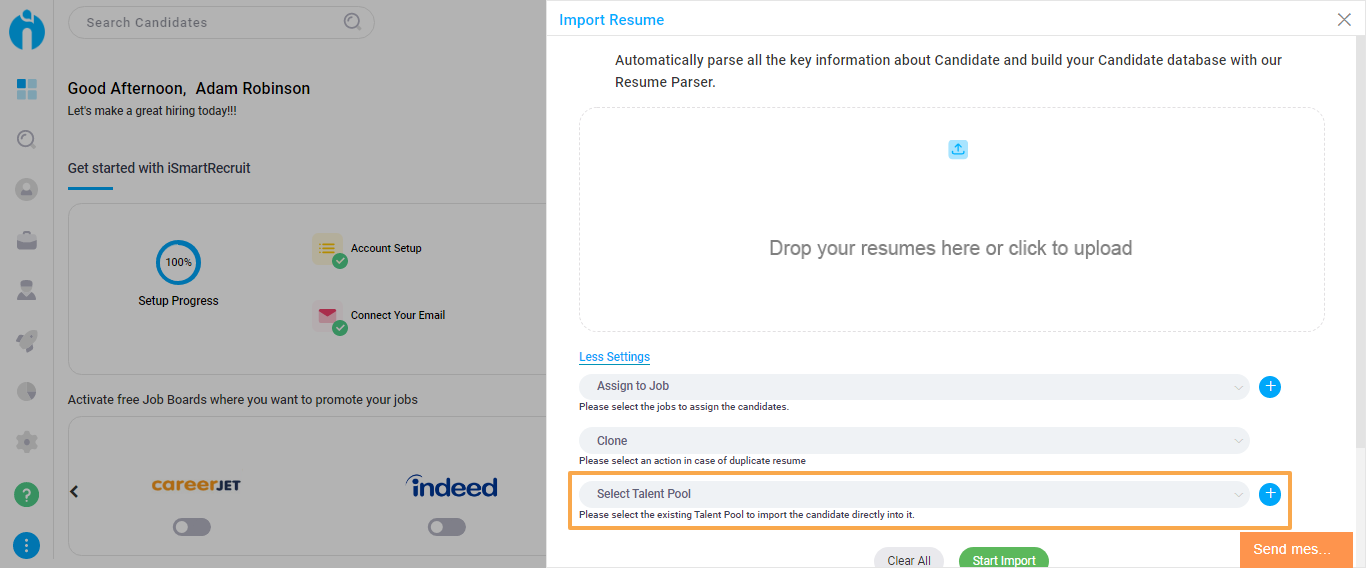 *Note: You may create new as well as add candidate(s) into the talent pool from all the different preferences of Add Candidates to Talent Pool.
View Candidates Added to Talent Pool
You can search and apply the talent pool filter from the Apply Filters option in the Candidate screen.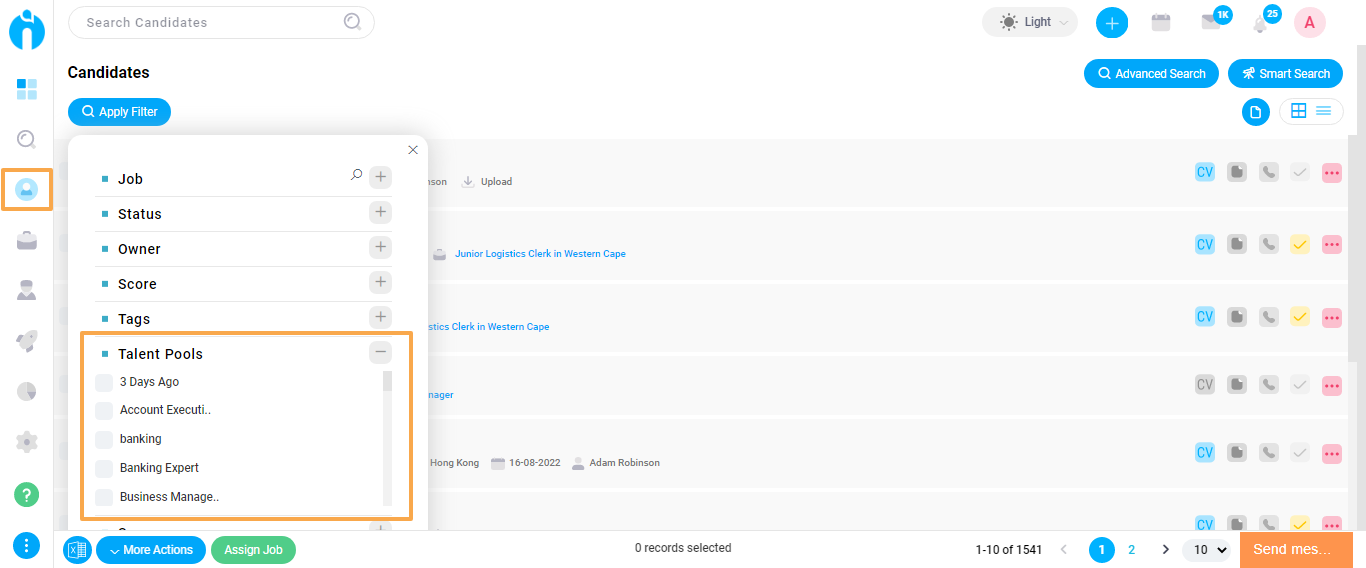 You can also search for Talent pool candidates from the Advanced Search. Inside the 'Talent Pool' tab where you can search for Candidates added to the particular pool.