If you are just logging in to the system and you want to perform a quick search with the candidate name or any other keywords, you can use the Top Bar Search option for that.
You can search by name, email, skills, keywords etc. After searching by keywords, you can see the complete list of matching candidates from the candidate database.
Here are some basic steps you can do to execute Top Bar Search.
Step 1: Candidate Search Bar on the top of the screen.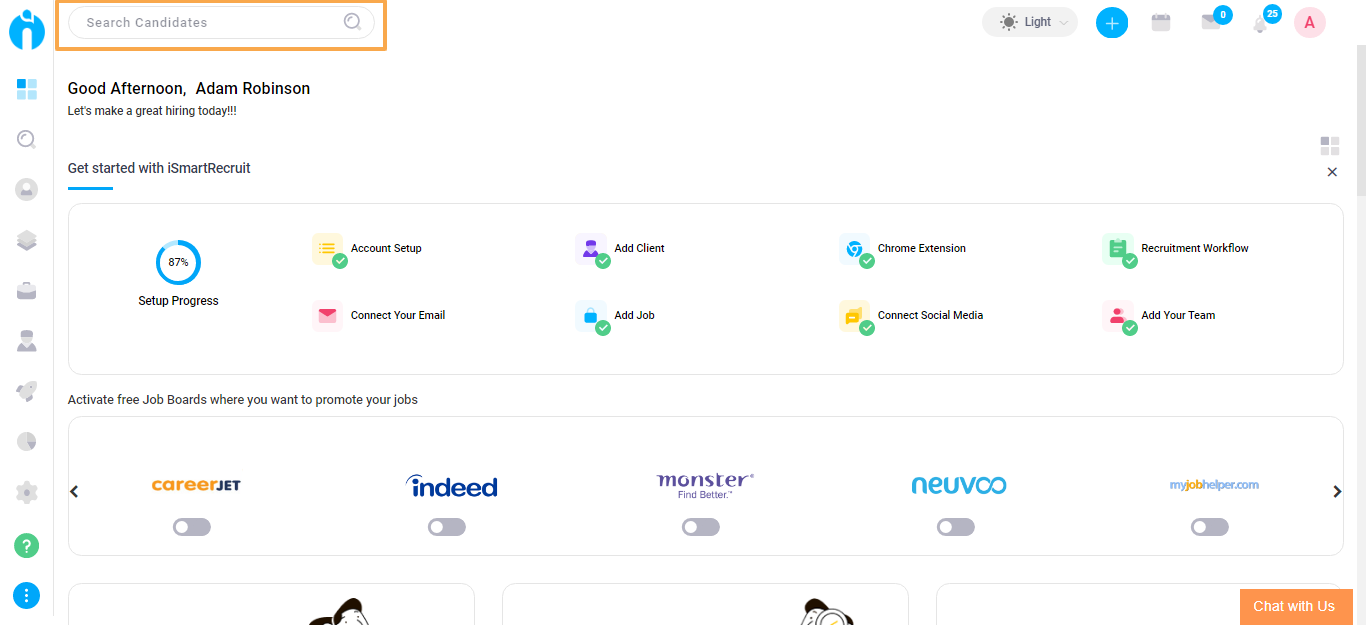 *Note: This Search Candidates Bar will remain visible throughout the system. Any Search performed through it will redirect you to the Candidate screen and will show suggestive results of the search. 
Step 2: Type a Key or Candidate Name and click Enter to perform the search.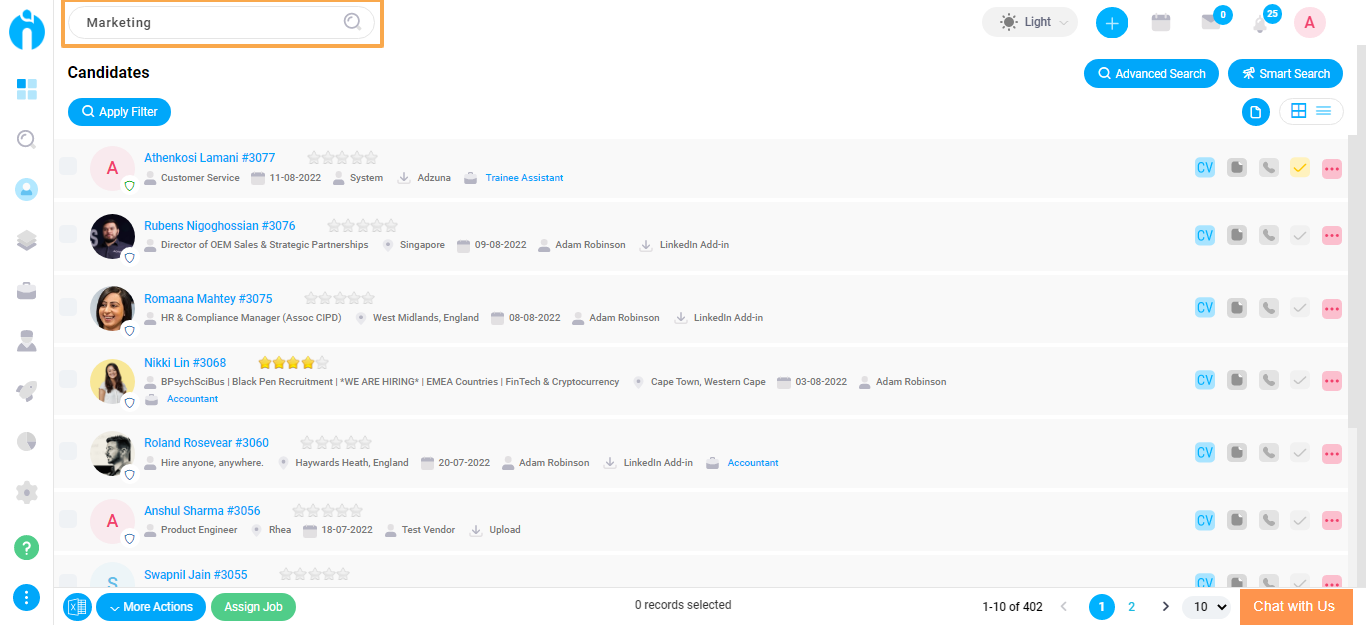 Step 3: Click on the candidate's name or their CV icon to see more information about the candidate and shortlist them for further requirements.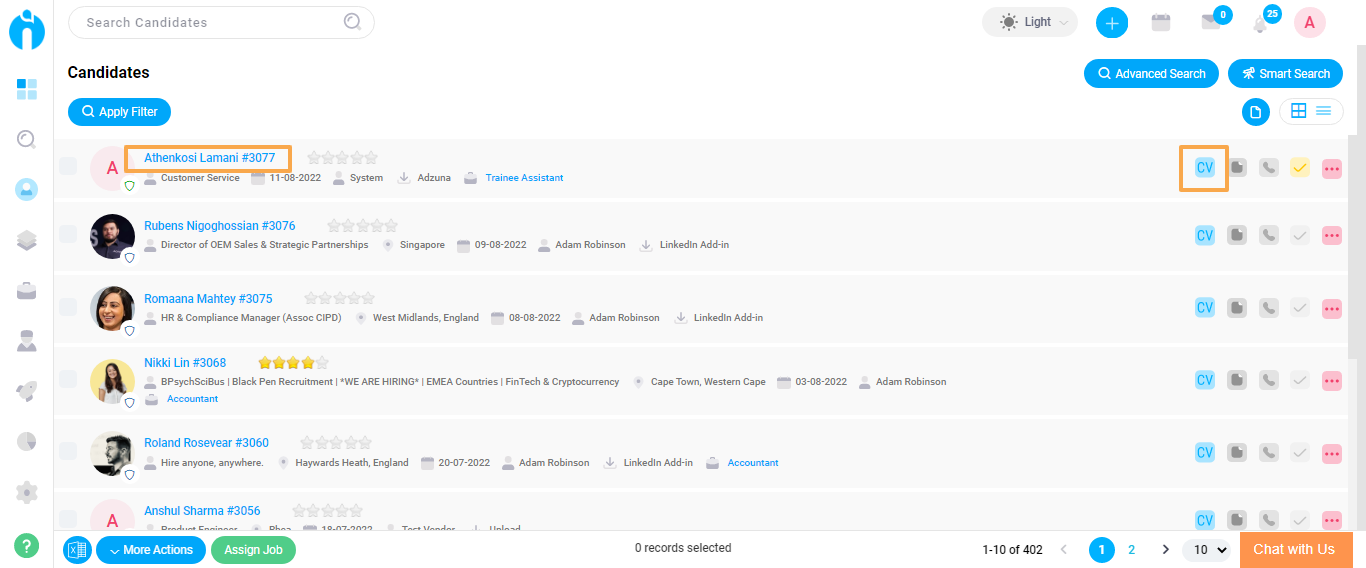 *Note: This feature will perform a search within the Candidate's Resume only. To search for information stored in the Candidate profile whose Resume files are not uploaded to the system (Candidate form), please use the Advanced Search feature. 
Advanced Search: https://help.ismartrecruit.com/candidate-search/advance-search