The Candidate self-service portal can allow your Candidates to track the status of their jobs. They can registration on your website on their own, so you don't need to send them emails about the updates on their applications.
Step 1
Ask your Candidates to go to your website and click on the "Candidate Registration" button.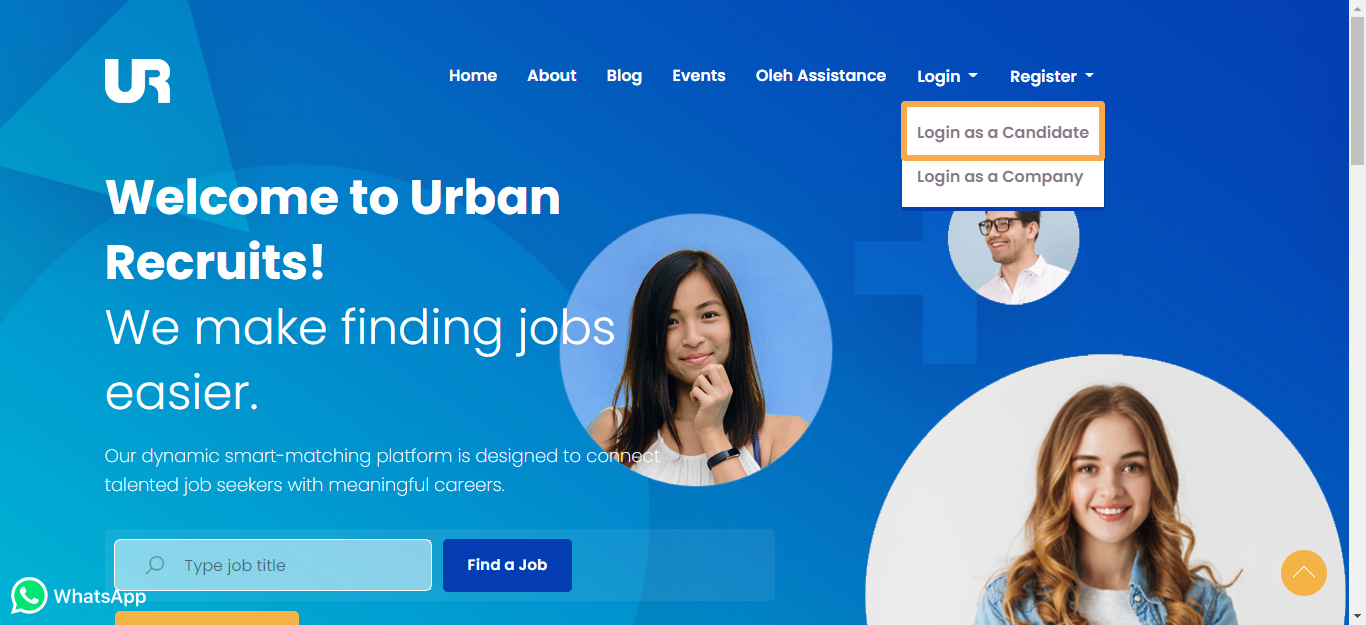 Step 2
They can register themselves and fill out the form and simply login after that.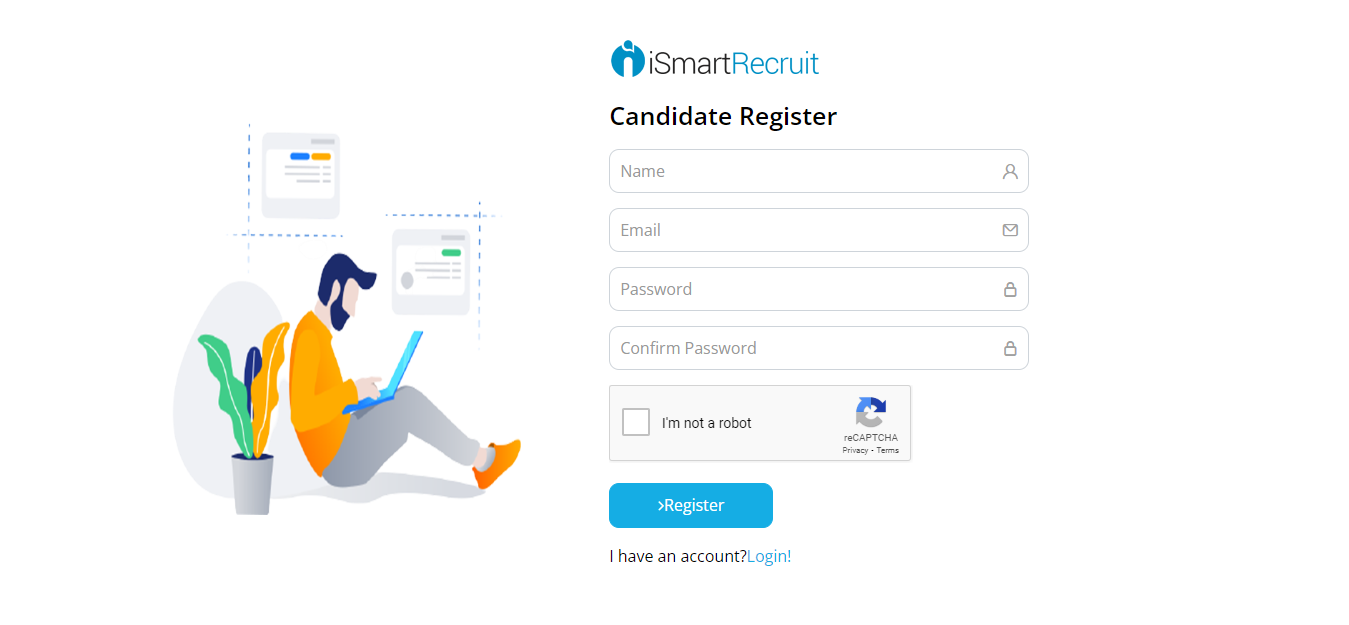 Step 3
Now they will be able to see the dashboard. Here they can see their applications and the upcoming interviews for those Jobs.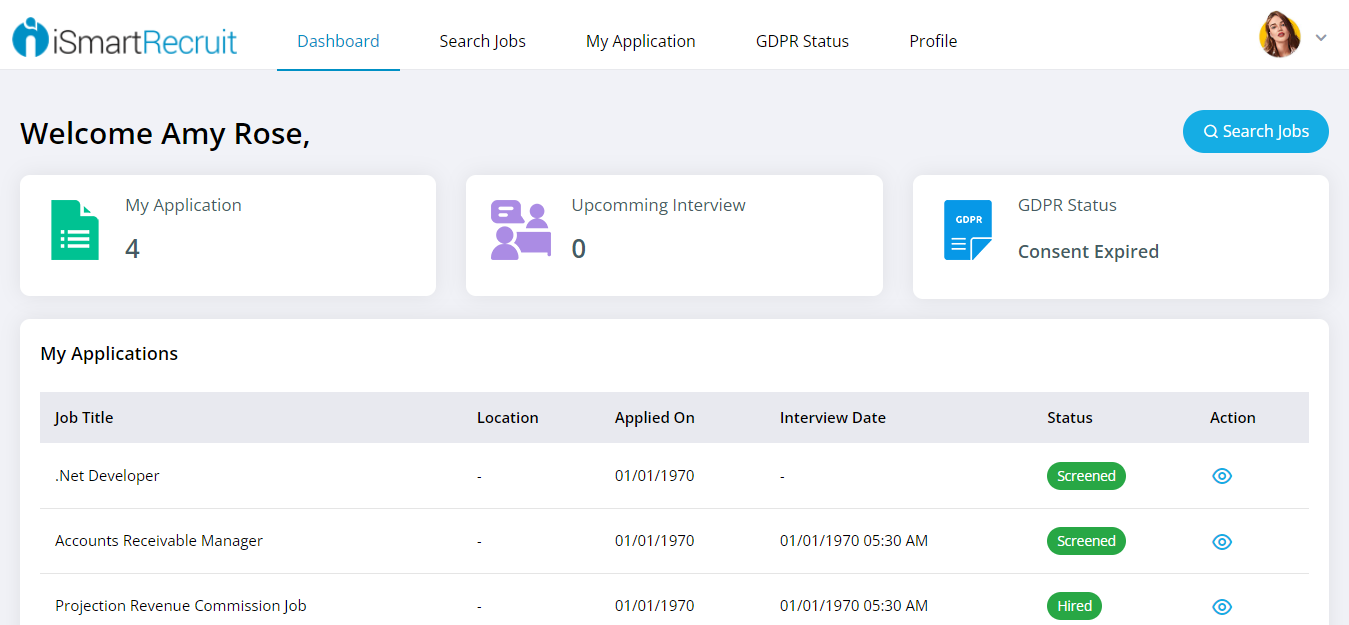 Step 4
They can also go to the "My Application" option on the top menu. So they can see all of their applications with their statuses. They can even see the Job Description from the action button on the right-hand side.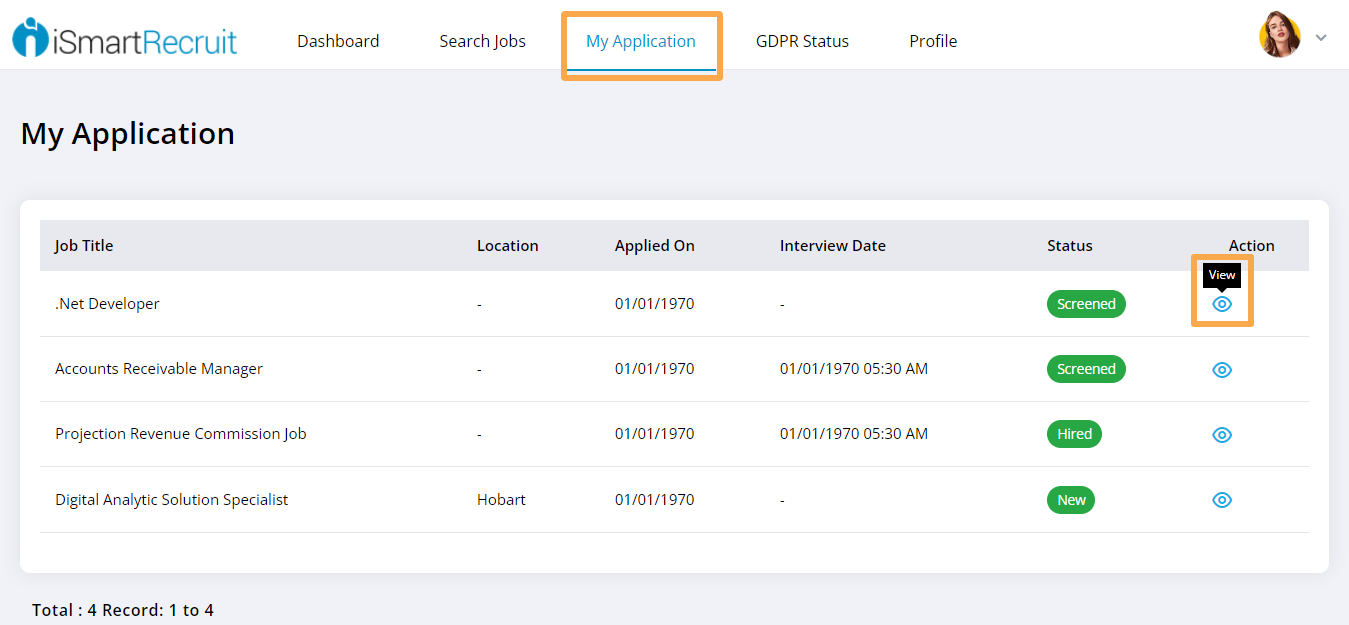 Note: You can customize the Candidate Self-Service portal according to your needs. You can also change the look n feel according to your website.
Self-Service Portal is an additional feature in our system to some of our clients are using but is not available in general. To activate kindly follow the steps in the Candidate Self Service Portal article.