Client Contact is those Persons who are responsible to provide you with the necessary information and usually, they are your Contact Person in that organization. Likewise, you can add multiple Contact details related to a Client in the system.
For adding a Contact to the Client, you need to follow the steps given below.
Step 1
Go to the 'Clients' from the left-hand side menu option and you will get redirected to the 'Client' screen.
Navigation Link: https://app.ismartrecruit.com/searchClient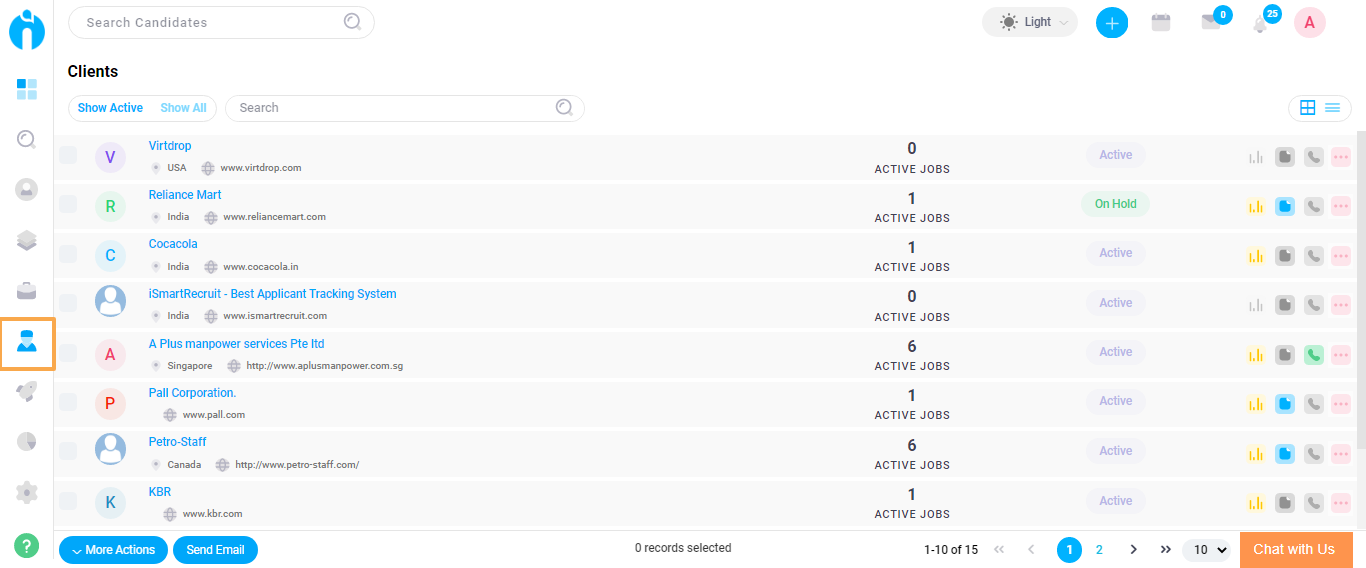 Step 2
Click on any of the Client names and open the Client view dialogue box. Click on the Contact tab.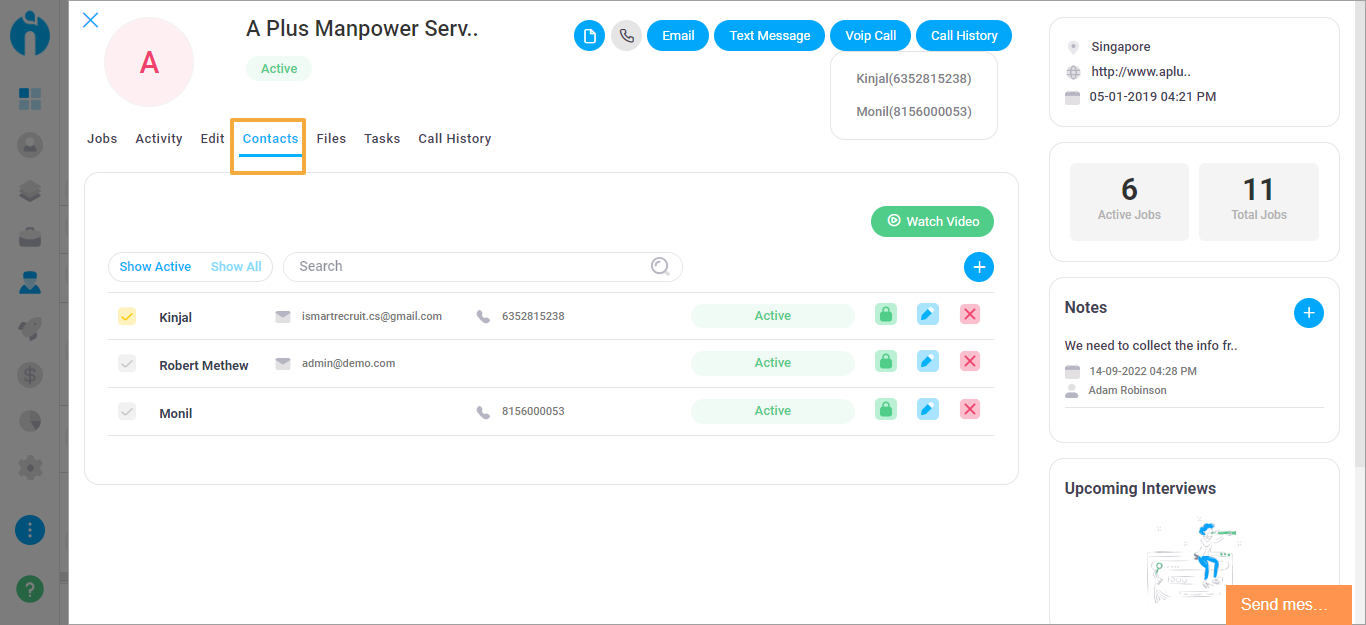 Step 3
Click on the + icon to add a new Contact and you will view a dialogue box, where you need to fill in all the necessary information.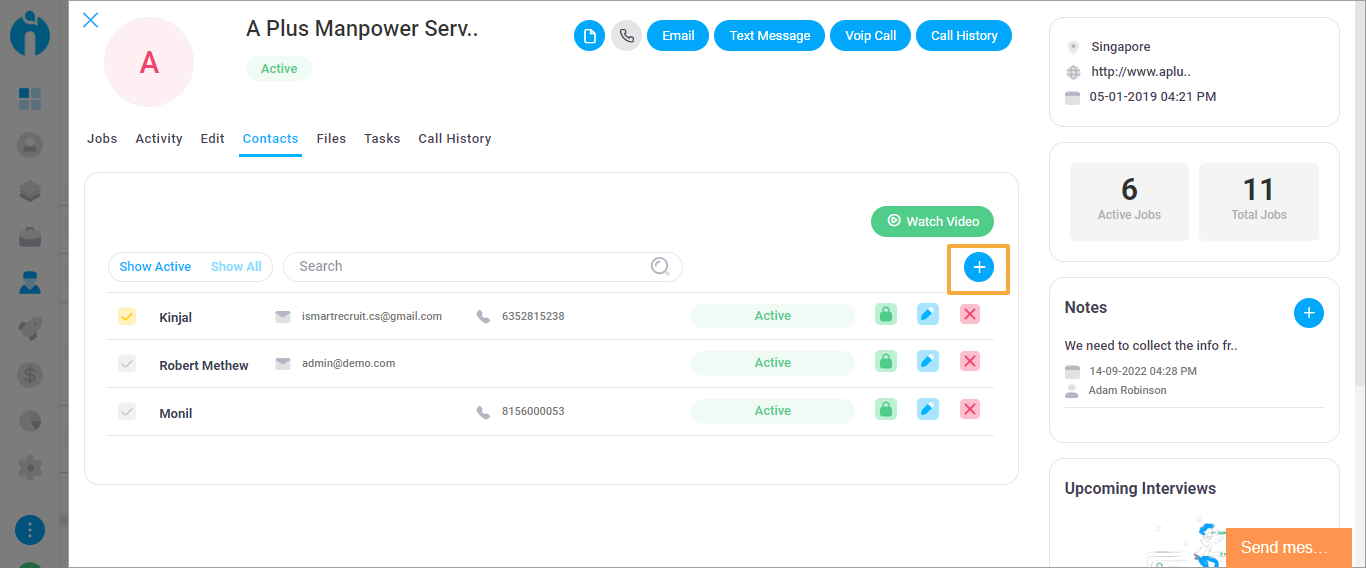 Contact dialogue box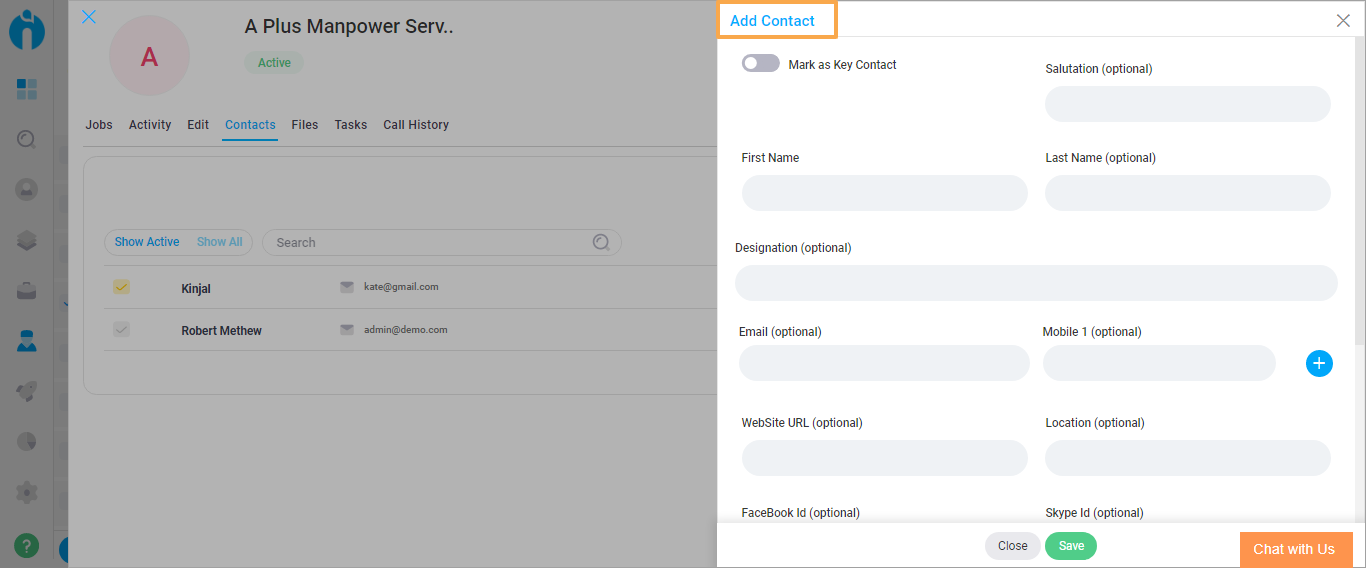 Step 4
You can also mark the Client contact as a 'Key Contact', to make your work easier to identify whether the Client Contact is the same Person you are communicating with daily.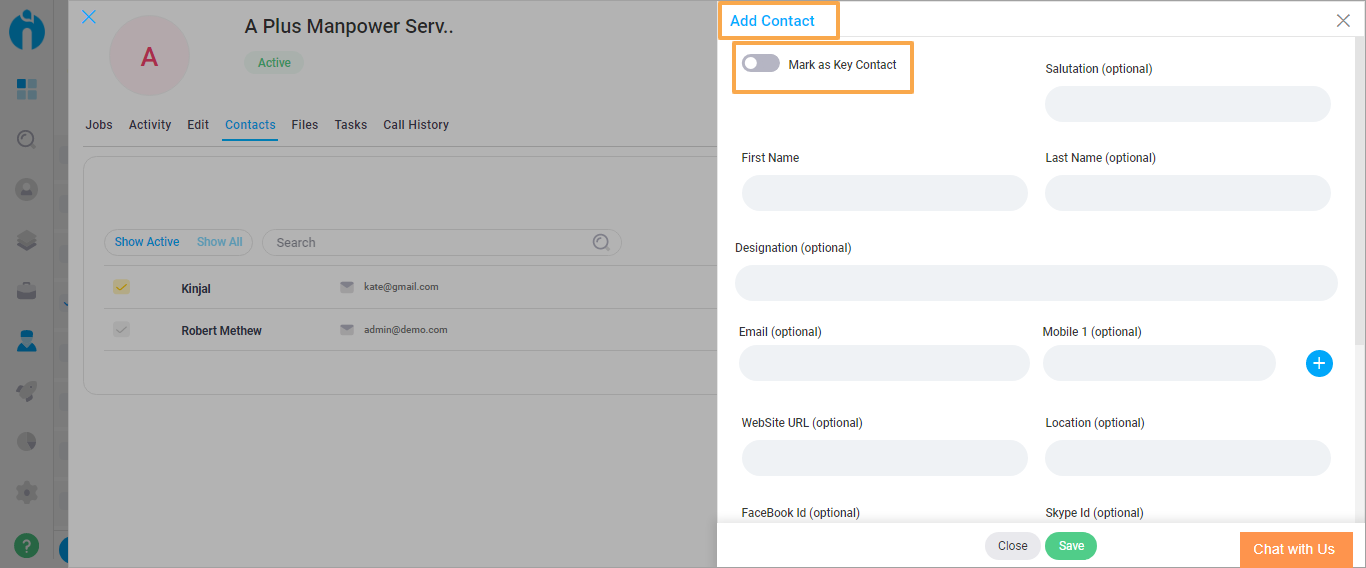 View Contact
Once you add the Client Contact you can view all the Contact details in the Client View dialogue box.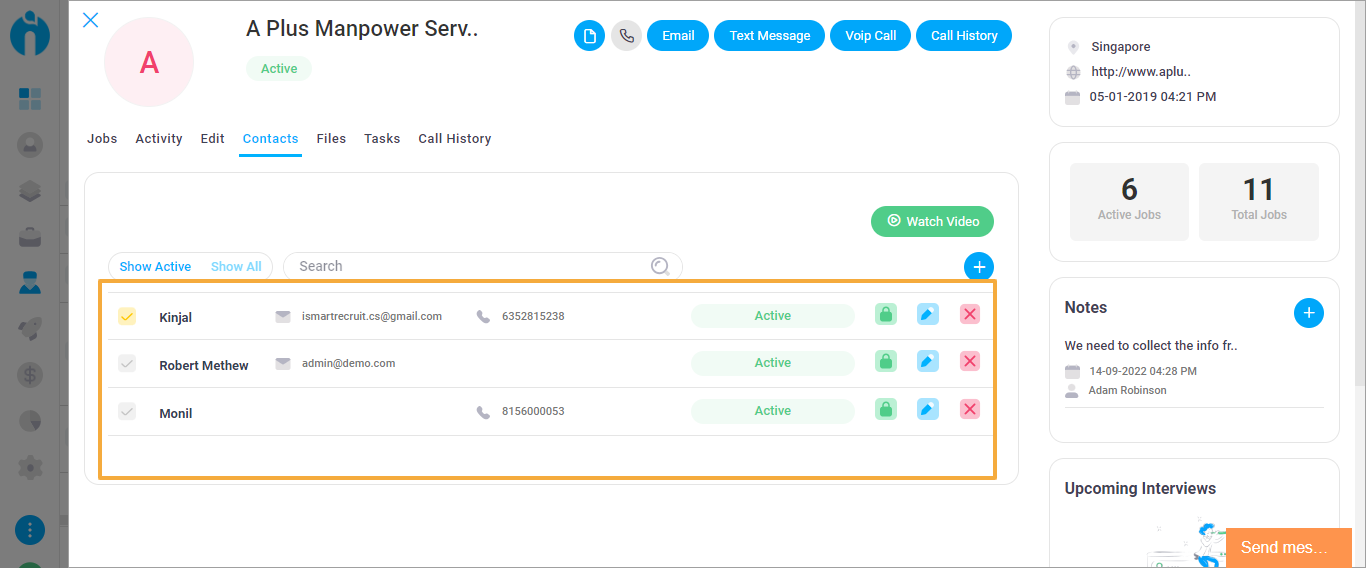 The Client Contact can have access to the Client Self-Service Portal to stay updated on the progress of their Active Jobs. To know more about how to provide access to your Clients, please refer to the below article. 
https://help.ismartrecruit.com/self-service-portal/allow-access-to-client-and-login