Sometimes, it is required to work on a vacancy internally, without marketing it on various platforms. For such a Job, the system supports a feature to mark a job as confidential. 
Mark a Job confidential through these simple steps. 
Step 1: Go to Jobs from the left-hand side menu options to access the 'Active Job' Screen.

Navigation Link: https://app.ismartrecruit.com/openJob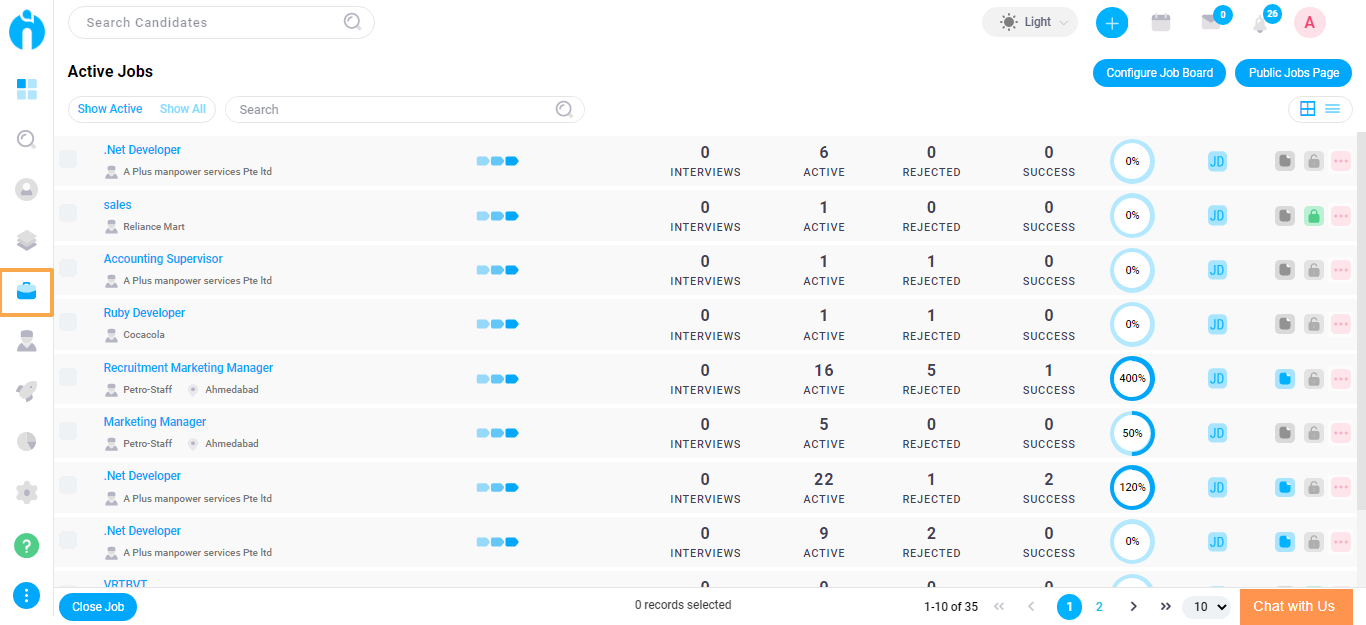 Step 2: Click on the Lock icon, on the right-hand side of each job detail, to mark the selected job as Confidential. Once you mark your job as confidential, the right mark icon will be changed to the 'Locked symbol; in a Green colour instead of the 'Unlocked symbol' in Grey.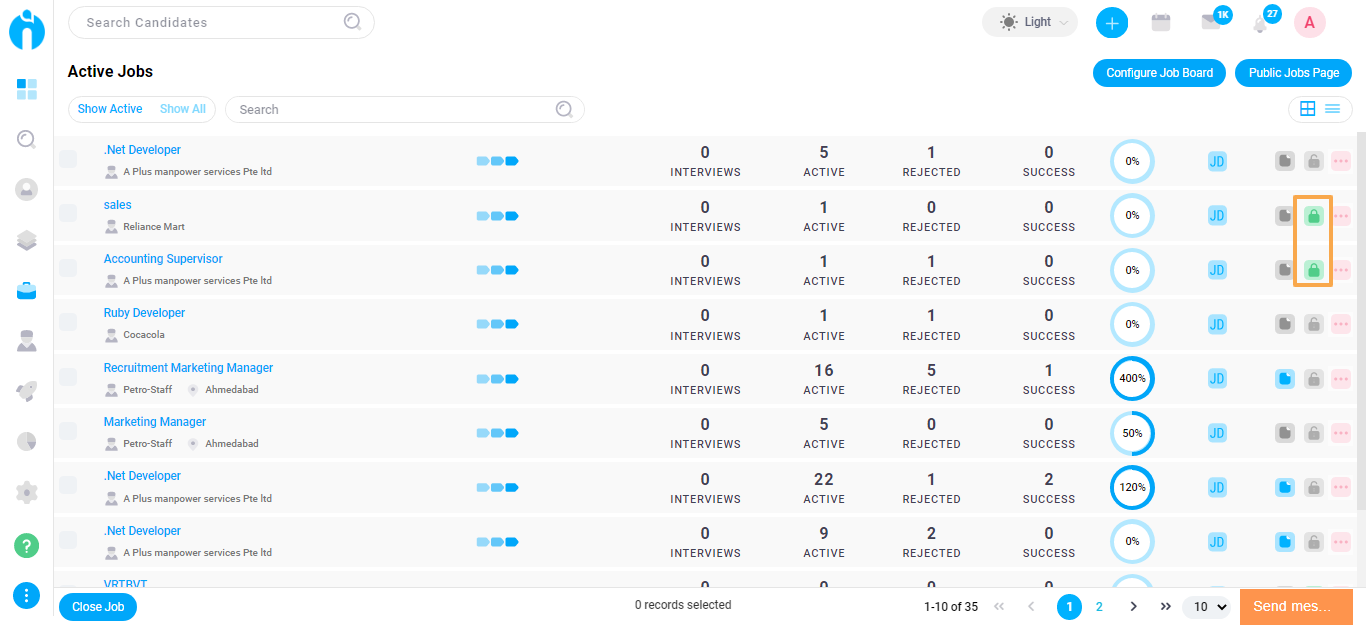 *Note: Once you make the Jobs Confidential, you will not be able to see the Job on any advert channel like Website, and Job Boards. 
**Marking an existing Non-confidential Job as Confidential, would require 24-48 hours to get removed from the Job Boards. 
You can also view and update a job to mark it as confidential or non-confidential from within the job view dialogue box.