You can integrate your work email with the system to simplify communication with your candidates, clients or lead. You can send and track your email with the system through this integration and it supports two-way synchronization, meaning you email communication within your account, even when you access it from out the system. 
To integrate your official email account with iSmartRecruit, please refer to the below article. 
https://help.ismartrecruit.com/other/twoway-email-synchronization
Visit your Email inbox in the system from an email icon on the top action bar.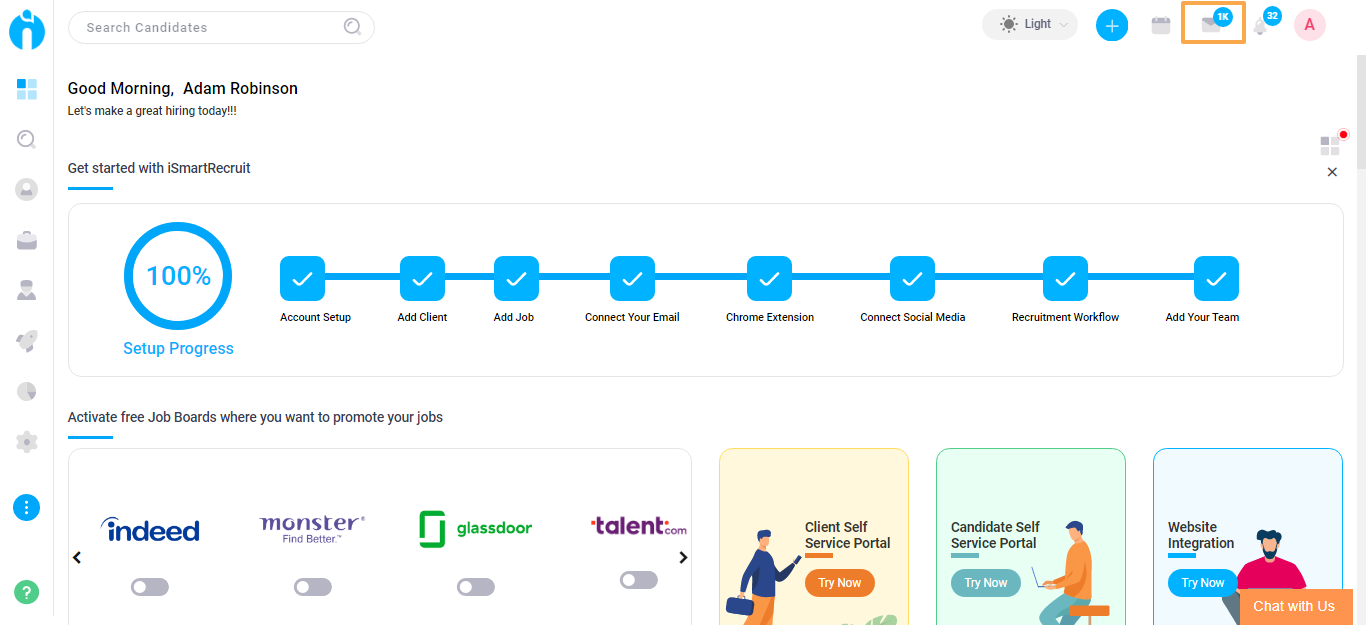 Manage folders like Primary Emails and NonPrimary emails. If you are an Admin or Manager, you can see your team emails as well.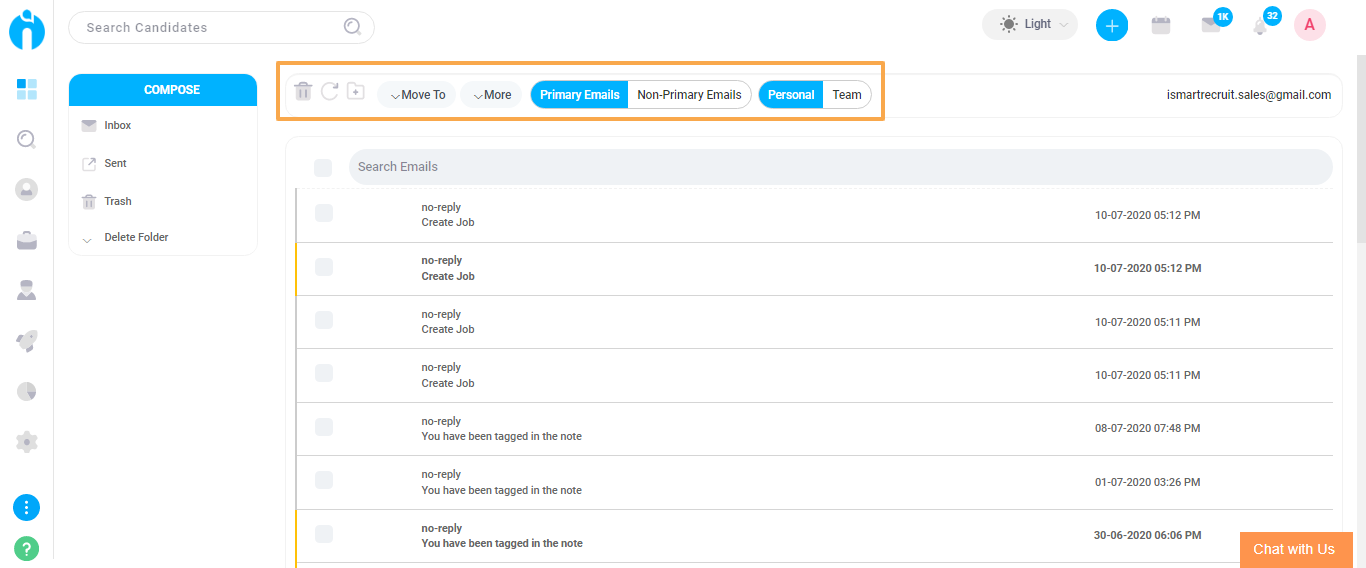 Compose emails from your mail account and also, manage folders like Inbox, Sent emails, and trash emails.