Lead Contact is those persons who are your key point of contact in that organization. Likewise, you can add multiple contact details related to a Lead in the system. 
For adding a Contact to Lead, you need to follow the steps given below.
Step 1: Go to the 'Leads' from the left-hand side menu option and you will get redirected to the "Manage Lead' screen.
Navigation Link: https://app.ismartrecruit.com/searchProspect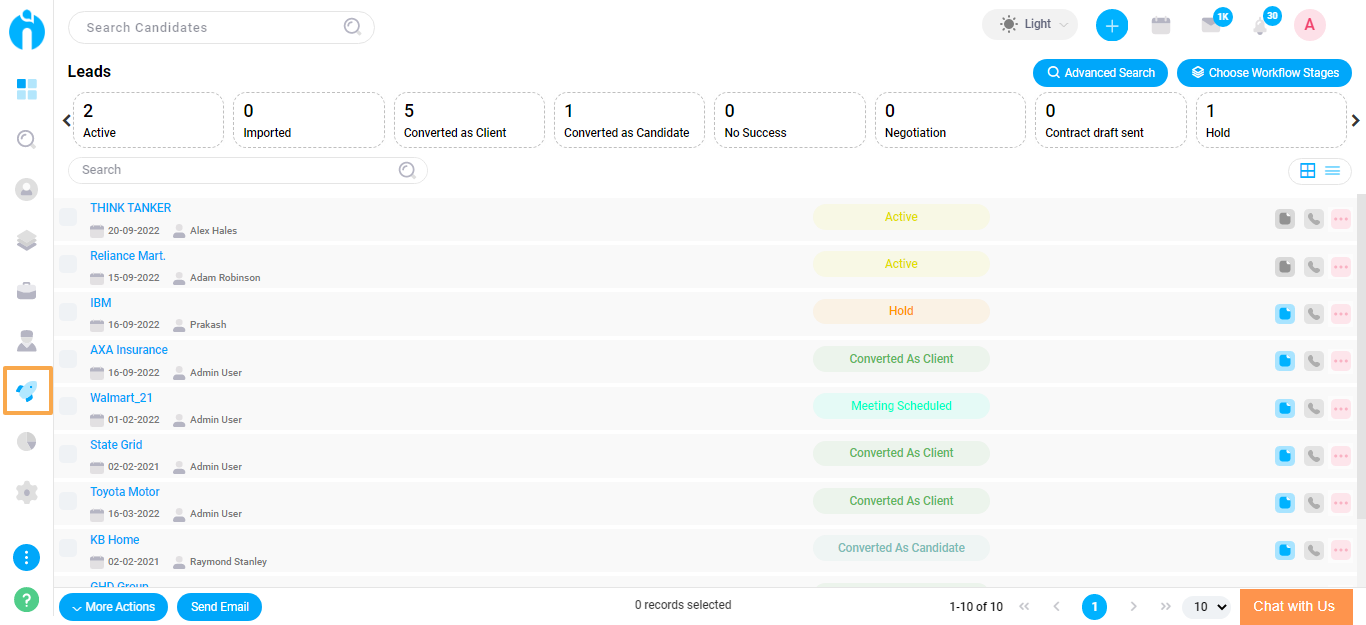 Step 2: Click on the required Lead name and open the Contacts tab.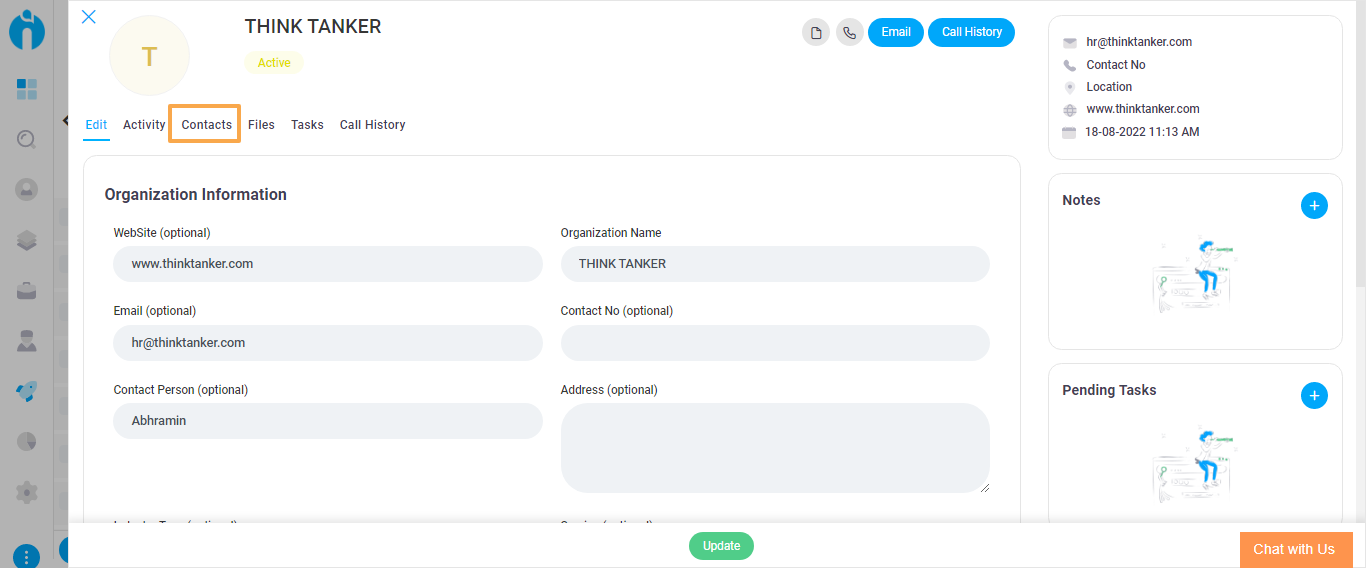 Step 3: Click on the 'Add ' button to add details of the contact person.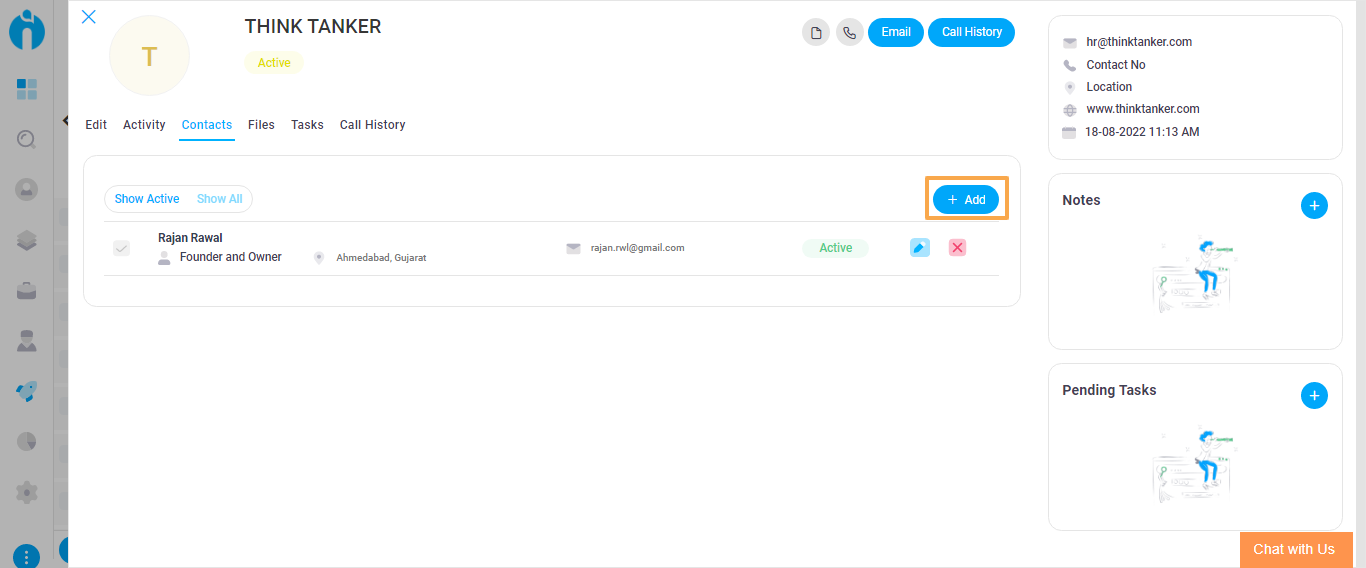 Step 4: A dialogue box will appear where you need can all the required information of the contact person.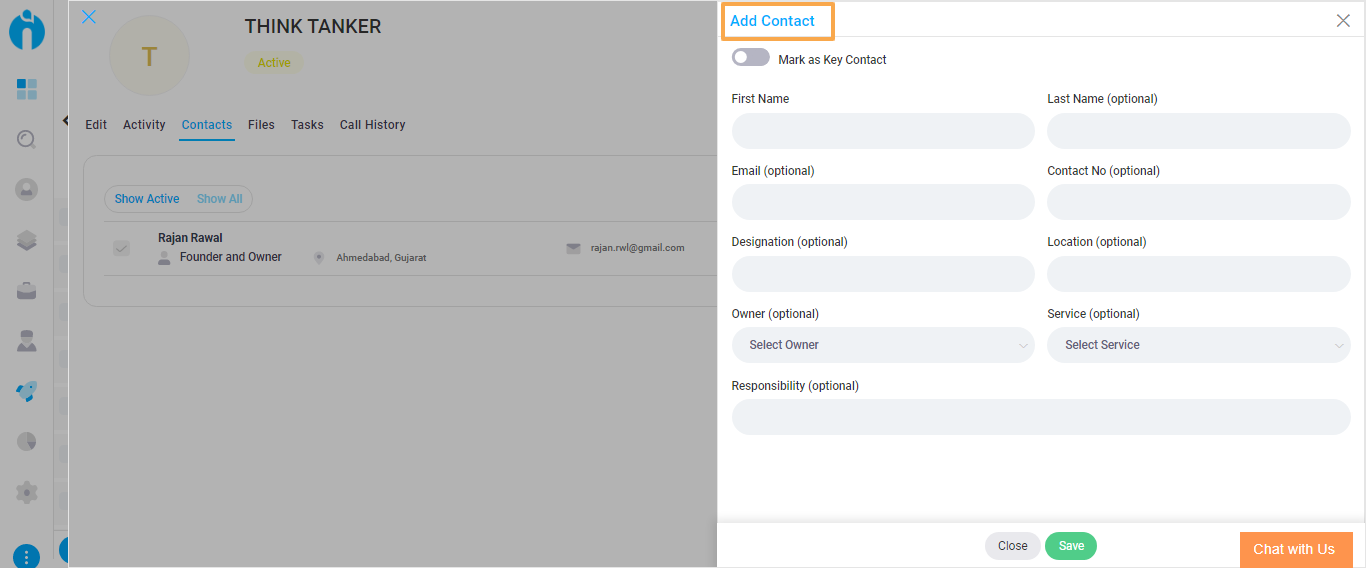 Step 5: You can also mark the Lead contact as a 'Key Contact', to make your work easier to identify whether the lead contact is the same person you are communicating with daily.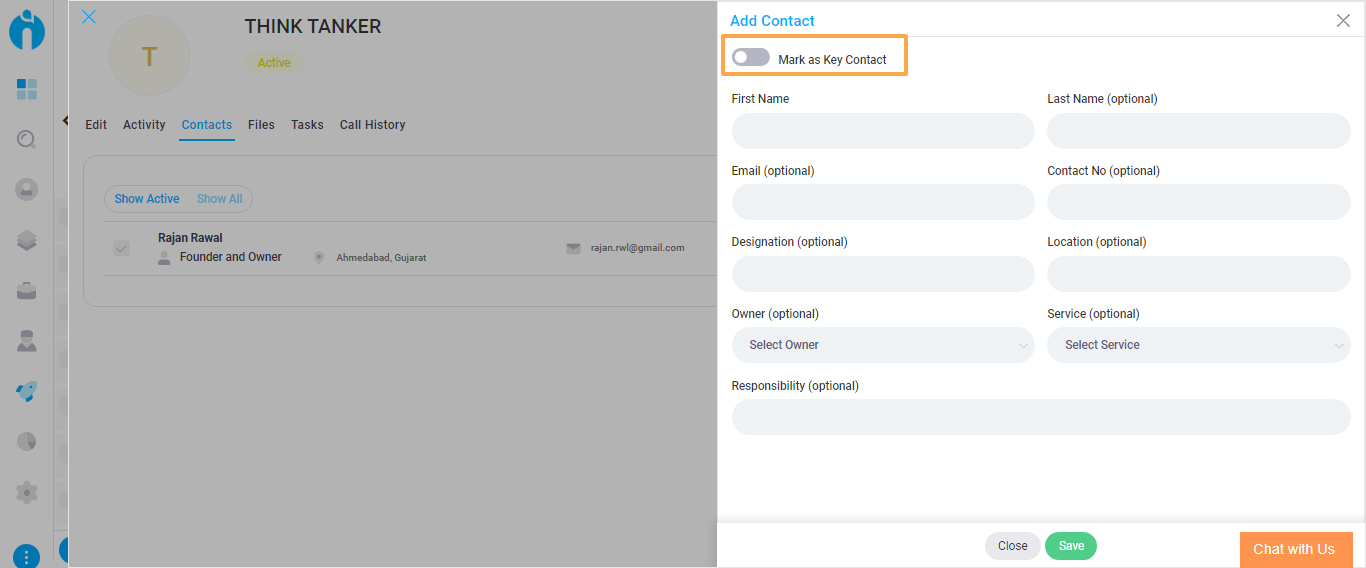 View Contact 
Once you add the Lead Contact you can view all the contact of that lead from the View dialogue box.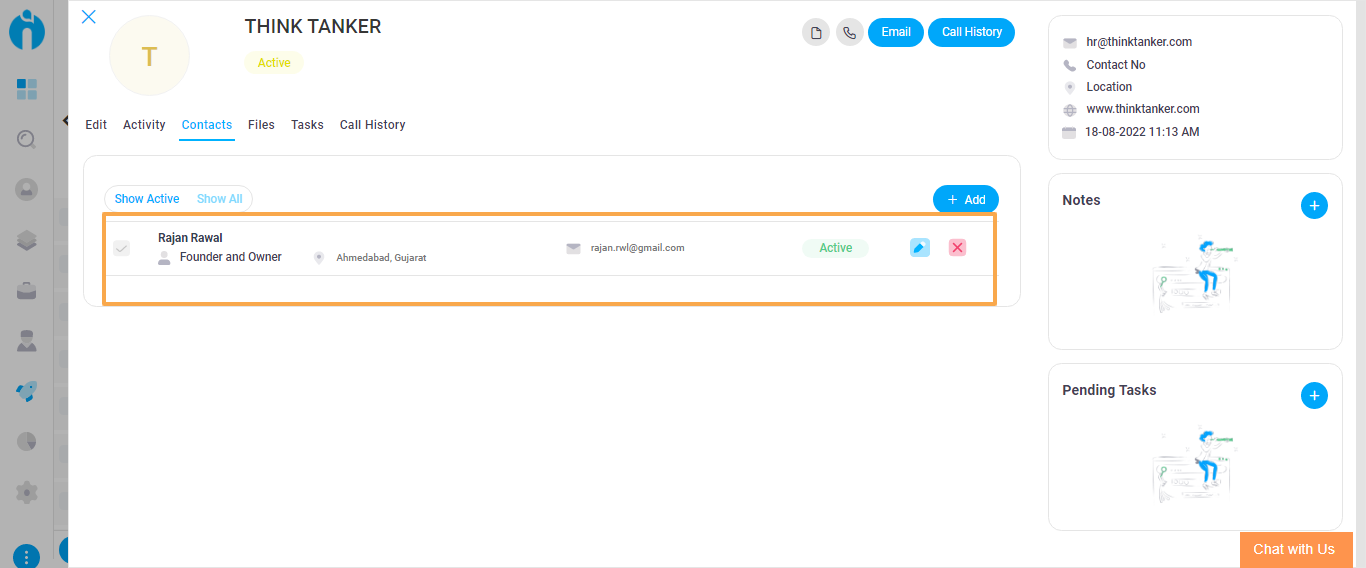 *Note: You can also add the Contact to Lead while adding the Lead into the system. In addition to that, you can also add Lead Contact from LinkedIn as well. For more information please check the detailed articles on creating Lead and Profile Scanner. 
Create Lead - https://help.ismartrecruit.com/lead-management/create-lead 
Import profile from LinkedIn - https://help.ismartrecruit.com/candidate-sourcing/chrome-extension